Bold steps needed to 'Press for Progress' in law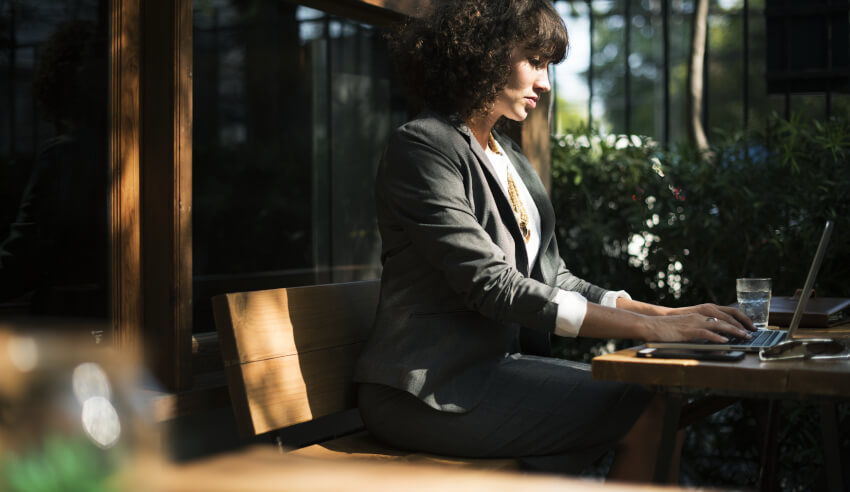 A new report shows 141 per cent gender pay gap among barristers, and that only 25 per cent of partnerships in big law firms are held by women.
The Press for (Immediate) Progress report, published by Baker McKenzie in conjunction with Women's Agenda, was launched earlier this week and highlighted the need to push for further, more immediate progress in moving the needle on issues faced by women in the workplace.
And while Australian workplaces are improving in closing the pay gap between genders, and striving for parity in other areas, there is still a long way to go – especially considering our World Economic Forum ranking of 35th in the world for gender equality.
Interestingly, the report also noted that male entrepreneurs are more than twice as likely as females to raise outside capital for new ventures, which – in law – may have implications for women who are looking to set up new firms or venture into the legal tech start-up space.
According to Anne-Marie Allgrove, Baker McKenzie partner and diversity and inclusion committee chair, it is imperative for organisations committed to gender equality to take some "bold steps" – including joining the existing signatories to the equitable briefing policy to aid women barristers – to truly press for progress.
"This includes actively looking for female talent for promotion and promoting them; actively recruiting women for senior leadership roles and reviewing pay levels and ensuring there is no gap, and if there is, closing it," she said.
"It also means listening and validating the female voice and perspective and giving it due weight. It is time to walk the talk; action is critical."
Speaking to Lawyers Weekly, Ms Allgrove said Bakers, along with numerous other firms, were committed to increasing the number of female partners, by not only putting in place processes to ensure such ascension, but also keeping them within the firm once they attain that position.
"These [processes] include embedding flexibility at all levels of the organisation, mentoring and sponsoring opportunities and additional support for those returning from parental leave (men and women)," she explained.
Flexibility policies are especially important, she added, in imbibing a culture whereby both males and females can access parental leave options.
"I am very pleased that several men [at our firm] have taken primary carers leave this financial year – this leads to more equal sharing of caring responsibilities, and will help eliminate the view that parental leave and flexible working are only for women," she said.
Another suggestion put forward is for law firms to be more transparent about initiatives being implemented and put into practice.
"It would be great for employers to speak up more about their initiatives and what they are doing – share the knowledge," according to the Queensland Women Lawyers head, Cassandra Heilbronn.
"I've long said it does not matter about the awards, what matters is what your employees say about your organisation [and] are your policies actually being put into practice."
Shifting cultural expectations via transparent communication, the report advised, will help the profession get over the hurdles that prevent flexible working, pay gaps and other such issues.
"We still have a long way to go before flexibility is mainstreamed, although we are making good progress," Ms Allgrove concluded.