Is pregnancy holding women back from partnership?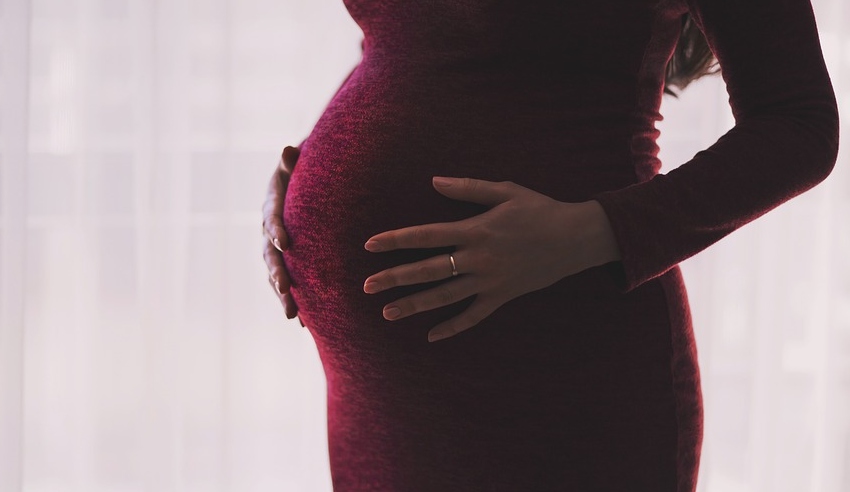 Lawyers Weekly recently spoke to two female lawyers who recounted how their employers displayed bias and discrimination against pregnancy. 
In 1977, the Anti-Discrimination Act (NSW) that passed the state Parliament contained exemptions that allowed employers to not hire or dismiss women if they were pregnant at the time they applied, interviewed or were hired for a job.
Those exemptions – which permitted discrimination against pregnant women – were recently removed. But hurdles surrounding pregnancy in the workplace may still exist, including whether falling pregnant and going on maternity leave affects the potential of a female lawyer to make partner in a law firm.
A senior lawyer in a national Australian law firm (hereafter Woman 1), speaking on the condition of anonymity, said she was advised by a partner at her firm not to fall pregnant until she was a partner, at which point she would be better placed to take leave.
"We had been talking about somebody who had just had a baby, and he said make sure you make partner before you do that, because otherwise it is harder to become partner in the first place," she recounted.
"I think it was actually said as a genuine piece of advice, and he would have thought he was helping me."
An associate at another national firm (Woman 2), also speaking anonymously, said that upon announcing her pregnancy and impending maternity leave, opportunities that had been promised were suddenly no longer available to her.
"I applied for some CPD training but didn't get support to do it, because it would fall during my pregnancy and then maternity leave," she said.
"Also, before I said I was pregnant, I was told it would be fine for me to become a member of a certain legal association, but when I applied for support to join that association, I was denied."
Woman 2 then learned that her employment status changed from full-time to part-time, with her pay scale changing to a pro rata basis, which led to a refusal of standard pay increases.
"Because I was going on maternity leave when the next salary review was to happen, I was told that my salary was not able to be increased because halfway through the pay period I would be away, so the implication was that I would not be at work and thus didn't deserve that increase," she said.
In considering the wider culture of law firms, Woman 1 said she felt like, sadly, the advice she'd been given was actually useful for her career progression.
"I think it unfortunately is true that it was a really good piece of advice, if you are one to prioritise your career over a family, at least for a period of time," she said.
"I've seen people around me have children, and I think it definitely sets them back."
Woman 2 agreed: "I wasn't the only woman to fall pregnant and go on maternity leave, but there was an acceptance of those terms and conditions."
"[There exists a] power imbalance because women don't want to rock the boat because they're just happy to have a job."
The negativity didn't stop for Woman 2 even when she left that employer, as she has discovered limitations with flexible working arrangements at her new firm.
"I've had some experience with inflexibility when my baby is sick and I have to look after her, and have been told I can't work from home because it's not a good environment to do that in my new workplace," she explained.
"Plus, I've been told that if I'm working from home even when the baby isn't sick, they don't know if I'm doing the washing instead of working."
The impact of such communication has a deleterious effect, both for these women and females across the board.
"It makes you feel undervalued, which is reflected in salary, respect (or lack thereof) at work, and also in fewer high-level projects and assignments being given to you," Woman 2 said.
"Even though you might have time and experience behind you, it's not valued anymore, and that's upsetting."
Woman 1 agreed: "The impact upon your personal life is still potentially very significant, and I think some of that has to do with the way that law firms operate internally, and maybe some of the ways operations happen are incompatible with true flexibility, so there has to be more systemic, drastic change in the way the business of law is run," she said.
At a management level, she said there must be an upheaval of cultural norms so that women can be more open about their plans for the future.
"[They have to] genuinely implement a change or clear progression path where somebody's merits are considered and not necessarily their age, sex or whether they're planning to have children," Woman 1 argued.
She also suggested a strategic approach for individual females approaching childrearing.
"Unfortunately, and while it's a bit sad, my advice would be to keep those personal decisions quiet and not share plans for having a child if that is in your future, because I still believe it will impact upon progression," she said.
Woman 2 advocated a practical approach to intra-firm conversation on this topic.
"It would be great if there was someone enlisted to negotiate on behalf of women – an older mentor to go in to bat for them, be in their corner, sit with them in the room so there's not such a power imbalance for someone who is female, junior and also pregnant," she said.
Individuals should cultivate mentor relationships with senior or partner level lawyers, she said, who can empathise in that situation.
But, if those negotiations don't work, she said not to be afraid to look elsewhere.
"Vote with your feet," she argued.
While recent amendments to the Anti-Discrimination Act removed the aforementioned discriminatory exemptions, there is still a way to go in fully addressing issues affect women's career progression.
"Sadly, pregnancy and family responsibilities discrimination remains prevalent in Australia," said Kingsford Legal Centre director, associate professor Anna Cody said.
"One in two mothers [experiences] discrimination at work during pregnancy, parental leave or [when returning] to work."