'Convenient, accessible, cheaper and simpler': VLA director shares what clients want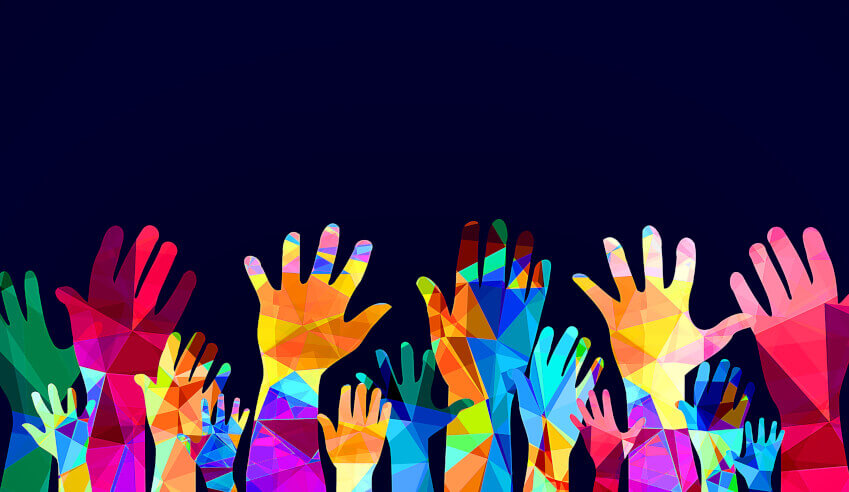 The executive director of Victoria Legal Aid has offered up some words of wisdom on what clients are searching for from a legal services perspective as this year's National Law Week draws to a close.
In a speech to open this year's Law Week, Victoria Legal Aid (VLA) executive director, legal practice, Katie Miller spoke about the important connection between the community and the law.
"Every year in Law Week, we gather to bring law to the community and invite the community into the law. Sometimes, we talk about law and community as though they are separate things, with an underlying implication that each exists in some sort of objective form — one waiting to be applied to the other. As with most things in life, the truth is much messier," Ms Miller told the crowd.
"Law and community have always been intertwined, influencing and shaping each other. Law is about our community's expectations that we have of each other and our institutions. Community is held together by laws that uphold those expectations. We aspire to harmony between community expectations and the law — and Law Week is one way in which we pursue this aspiration."
Ms Miller continued her speech, sharing how the nature of what clients are looking for has altered over the past few decades.
"…Forty years ago, the community demanded more from the radical idea that everyone in the community should have access to justice. In quick succession, we saw the birth of community legal centres, statutory legal aid commissions and Law Week itself. These developments were acts of communities, through associations, political lobbying and their own initiative," she said.
"And these acts changed the legal landscape forever. It is now orthodoxy that a strong justice system relies on law firms, community legal centres, legal aid commissions and access to reliable, accessible legal information. A Bill is currently before parliament to amend the Legal Aid Act to enshrine this orthodoxy in the Act — which is a nice fortieth birthday present for the Act."
The community is now challenging the VLA — and other legal aid organisations — as well as lawyers across private, public and community organisations to "live up to the standard we set", according to Ms Miller.
"Across the legal community, we hear from clients that they want change — they want legal services to be more convenient, more accessible, cheaper and simpler, with the client in control in practice as well as theory," she explained.
"In the legal assistance community, our challenge is similar, compounded by the ever present financial challenge. The radical idea that everyone should have access to justice has never been backed by universal government funding, as we see in our health and education systems.
"So we have to be smarter to be sustainable. That starts with listening — to our clients, our community of practitioners, to the broader community. It continues with observing, borrowing and being open to the influence of other communities, including communities with different approaches and skills to ours, such as the health community, technology community and consumer leadership community."
As part of VLA's contribution, Ms Miller pointed to the group's launch in Mildura, a location she noted needed assistance in certain aspects where the local legal profession was stretched — an idea which later saw a health justice partnership between VLA and Sunraysia Community Health Service.
"We are also supporting the community to pursue their own great ideas for improving access to justice," Ms Miller added.
"As part of Law Week, we will provide grants to two Aboriginal community-controlled organisations to pursue their ideas for strengthening their communities through law."
In closing her speech, Ms Miller touched on a topic that has gained traction in the legal profession — the use of technology and data.
She said it is through these two avenues by which the legal profession can be smarter and more sustainable.
"Our sector planning efforts rely on data — including the data generously provided by community legal centres — and will help us to both understand better how 'postcode injustice' manifests throughout Victoria and put us in the best place to work with communities to address those injustice," she said.
"We are developing relationships with the technology community to explore webchat, chatbots and triage apps to connect people with legal solutions more quickly."
Though Ms Miller noted she is a firm believer that "technology doesn't replace people".
"Good technology works with people to make people better. Both are important and we must invest in both," she said.
"I wish everyone in our community an enjoyable and inspiring Law Week. VLA is proud to be a sponsor and contributor to the week. The communities represented here tonight will continue to work towards making a radical idea an orthodoxy — that everyone in our community should have access to the law that is, at the end of the day, yours," her speech concluded.