Goodbye job applications, hello dream career
Seize control of your career and design the future you deserve with
BigLaw and LGBTQI rights: A law firm partner reflects
Few people are as well placed as Rachel Nicolson to reflect on how far the top end of town has come when it comes to embracing diversity in the legal profession.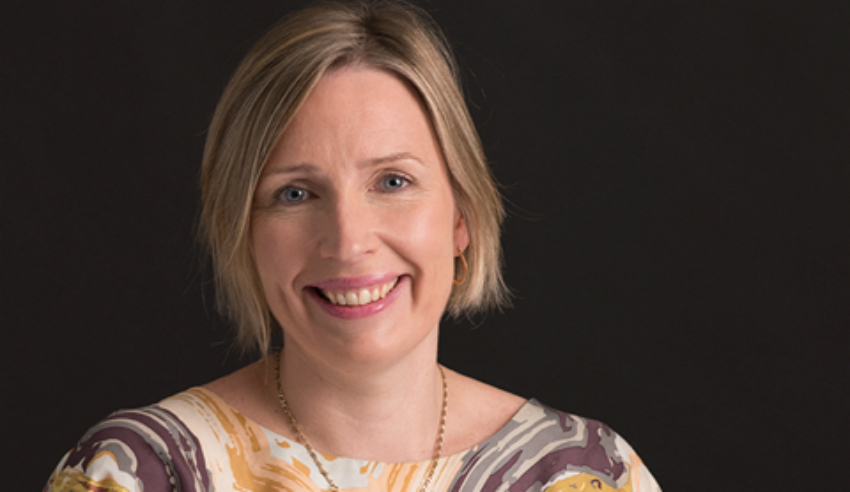 Rachel Nicolson (pictured), a Melbourne-based partner at Allens, has spent 15 years forging a career in corporate law. A leader in the firm's disputes and investigations team, her practice focuses on business crime and human rights.
You're out of free articles for this month
To continue reading the rest of this article, please log in.
Create free account to get unlimited news articles and more!
Professionally, Ms Nicolson has come a long way since her early days starting out as a graduate with the top tier firm. Before qualifying as a lawyer, she worked for the aid and development sector and was involved in law reform projects
Those first days at Allens were also personally significant for the new lawyer, when she decided to openly identify as gay at work.
"When I came to Allens in 2003, aside from one senior male partner in Melbourne, I didn't know a single person who was out in Melbourne," Ms Nicolson said.
"That's not to say that I wasn't aware of numerous people who were gay but they were only identifying to other LGBTQI people or queer allies."
With a view to changing the status quo, Ms Nicolson has dedicated herself to advancing LGBTQI inclusion in the workplace. This has extended to diversity and inclusion programs at Allens, as well as supporting strategic litigation on the rights of the intersex community and advocating for changes to expunge the criminal records of homosexual men in certain states. The governments of Queensland and Tasmania (the last state to carry out the death penalty for sodomy in 1867) recently moved to decriminalise homosexuality.
"A firm like Allens has the skills, the resources and some very passionate lawyers who are very committed to supporting causes for equality generally," Ms Nicolson said.
"We have focused on a range of LGBTQI issues, including supporting organisations that have sought to expunge the criminal records of gay men in a number of states.
VIEW ALL
"We have supported the intersex community in the Norrie High Court challenge, looking at redefining the notion of gender from binary (male/female) to non-binary.
"We have engaged in and supported High Court litigation around the marriage equality debate and a range of other matters that are very much just about removing barriers and evening the playing field."
Garnering attention for LGBTQI inclusivity has been a long journey, Ms Nicolson observed, given the challenges that gender diversity has encountered for so long. She said that today, however, LGBTQI rights and networks were finally receiving the national recognition they deserved. This had a noticeable impact on the way the commercial legal sector was responding to such issues.
"It has taken a while for issues outside of gender to get airplay in the legal profession or at least in the commercial law part of the profession.
"It's really gratifying to see the increased focus on LGBTQI inclusion, more broadly across Australian business but increasingly in the commercial law sector," Ms Nicolson said.
"And the rise of LGBTQI networks coinciding with an increased focus nationally on LGBTQI rights has dovetailed quite well in the legal profession."
For modern-day lawyers entering the profession, Ms Nicolson said her hope was for people to feel comfortable being their true selves at work. Ensuring this kind of inclusivity was a business imperative, she added.
"All of the research shows that barriers [to inclusivity] impact on productivity, on issues like retention, on effectiveness of teams and on a range of other issues that go directly to the sustainability and success of a business."
Conveying this message to businesses, including large corporate law firms, has been a long journey but Ms Nicolson said that a real understanding had crystalised about the difference between tolerating and celebrating diversity.
"I think there is still a long way to go but there is much greater understanding of the business case and the human case for truly embracing, as opposed to just tolerating diversity," Ms Nicolson said.
Ms Nicolson, who is a mother of two children and has been a member in the Allens partnership for five years now, is firm in her view that inclusivity matters.
Her response to those who argue that advocacy for authenticity at work has nothing to do with good business is blunt: "If you're a straight, white male your professional and personal self are intermingled every day without you batting an eyelid," Ms Nicolson said.
"If you are not a straight, white male, then there are barriers to you bringing your full personal life into the workplace."
Ms Nicolson said she believed that those who held institutional power were most responsible for removing the barriers to diversity. This was why, in part, she found herself becoming more vocal as she progressed through the ranks at Allens.
"It was really a confluence of my educational and practice background, with the fact that I'm out and have achieved seniority at a place like Allens [that I felt it was] incumbent to be visible and be a role model," Ms Nicolson said.
This was also why the support of LGBTQI allies was fundamental to evolving workplace and community norms, she added.
"We know that there are still areas of the law, government practice, where equality between heterosexual Australians and LGBTQI Australians has not been achieved," Ms Nicolson said.
"LGBTQI identifying lawyers should be absolutely proud of who they are and who they love.
"They should know that there is a huge amount of support within firms and within the legal community for them expressing their full selves.  And that it is understood that that is in the interests of everyone."
Ms Nicolson was recently recognised by Deloitte and Google as an Outstanding LGBTQI Leader of 2018.