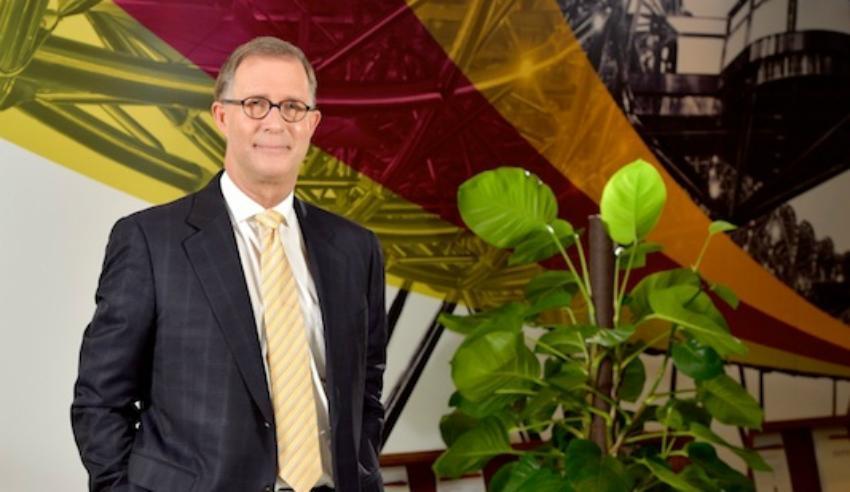 The legal profession and all who form part of its ecosystem will need to adapt and to continue to evolve, with the courage to challenge and disrupt the profession's traditional business model, Bruce Hambrett and Nick James write. 
Thomas Friedman, in his book, Thank You For Being Late, describes the three forces shaping the world today: technology, climate change and globalisation. He makes the point that all three forces are accelerating at the same time. Moore's Law — the observation that computer power was doubling every 18 months in the 1960s and would continue at that rate for the foreseeable future — underpins the technological changes.
Friedman explains, in a very compelling way, that the impact of the forces will be felt in five key realms: the workplace, politics, geopolitics, ethics and community. The legal profession touches each of these realms and has not been immune from fundamental changes as a direct result of these forces and, in particular, technology.
The legal profession and all who form part of its ecosystem will need to adapt and to continue to evolve, with the courage to challenge and disrupt the profession's traditional business model.
In truth, the legal profession's model for delivery of its services has been changing, in a significant way, for more than a decade. Off-shore centres, like Baker McKenzie's business support centre in Manila (established in 2000) and legal support centre in Belfast (established 2014), are becoming increasingly common. Other changes such as alternative pricing models, the use of project managers and the deployment of machine learning for e-discovery and due diligence have followed at an increasing rate.  These innovations have resulted in dramatic improvement in efficiencies.  Design thinking, essentially co-creating legal solutions by engaging with clients in in-depth discussions, has seen new and re-imagined services and improvements in service delivery in many areas and continues to drive innovation. 
But it is also true that the pace of developments in artificial intelligence and machine learning have quickened. For example, recently, three law firms, including Baker McKenzie, began a collaboration with LitiGate, a Tel Aviv-based legal tech venture, to further develop and test a litigation platform that uses artificial intelligence to automate legal research and argument assessment in relation to High Court applications in the UK. 
So how will the new delivery model for legal services continue to evolve? 
First, the new delivery model will be underpinned by a culture of innovation. There will be no place for anything but a growth mindset. 
Second, there will be need for increased investment by law firms, not only in technology and artificial intelligence on a scale not yet seen, but also in their talent, because at the centre of the new legal service model will be the strategic legal adviser — The New Lawyers.
And how will law schools respond to this transformation of the legal services sector? It is, after all, law schools that are responsible for educating and training the next generation of lawyers, The New Lawyers who will require new knowledge, new skills and new perspectives to ensure the legal profession survives and thrives in the decades to come.
Most law schools already offer elective subjects that cover the impacts of new technologies, climate change, and globalisation upon the law itself, how it is administered and enforced, and how it is practised.
Many are now encouraging their students to engage in extra-curricular activities that will prepare them for the future of law, including clinical placements with innovative law firms and "New Law" employers, participating in incubators to work with entrepreneurs and start-ups, and competing in "hackathons" to develop technology-based solutions to old and new problems.
And law schools are now identifying the changes that need to be made to core of the law curriculum. The Centre for Professional Legal Education at Bond University is leading a national project that is identifying the impact of a wide range of emergent technologies upon the traditional compulsory law subjects and the changes that need to be made to way those subjects are taught by academics across Australia.
Law schools are also re-evaluating the skills and abilities taught at law school. Some have suggested that the appropriate metaphor for the lawyer of the future is that of the "cyborg lawyer", that is, a lawyer who successfully balances the technological and the human. The New Lawyer has exceptional digital skills and appreciates the potential for new technologies to enhance legal services, to make legal expertise more accessible, and to offer new and better solutions to client problems. At the same time, the New Lawyer has exceptional interpersonal skills, and shares their legal expertise in a manner that is empathetic, commercially realistic, ethically-nuanced, and cognisant of the client's needs and expectations.
It is here that the ability to engage in design thinking is proving to be useful.
Law students have traditionally been taught to think in a highly formalistic, legalistic manner. Learning how to "think like a lawyer" means learning how to separate the legal issues from the non-legal issues — including commercial considerations, ethical questions, historical and political contexts, and questions of fairness and justice — and identify the legal rules to be applied to the facts of the problem to generate a legally correct result.
Design thinking, on the other hand, is solutions-focused, creative thinking. It is a staged, iterative approach to solving a problem by understanding the human needs involved, re-framing and defining the problem in human-centric ways, creating ideas in ideation sessions, adopting a hands-on approach in prototyping, and testing the potential solution.
Supplementing the ability to engage in traditional legal reasoning with an ability to engage in design thinking has the potential to shift a lawyer's focus away from an overly formalistic emphasis upon the "rules" and towards meeting the expectations and needs of the end users of legal services.
It is design thinking, and its relevance to both the teaching and the practice of law, that will be the focus of the Financial Times Innovative Lawyers Forum this week. With the guidance of experienced facilitators, legal practitioners, corporate counsel and law academics will learn how design thinking can used to generate innovative solutions to challenging legal problems, and how an ability to engage in design thinking will be an important tool in the toolbox of The New Lawyer.
Baker McKenzie and Bond University hosted the inaugural Financial Times Innovative Lawyers Forum in Sydney on Thursday 31 May.
Bruce Hambrett (pictured above) is the Australian Chair of Baker McKenzie. Professor Nick James is the Executive Dean of Bond University's Faculty of Law.