Legal profession struggling to reshape staffing models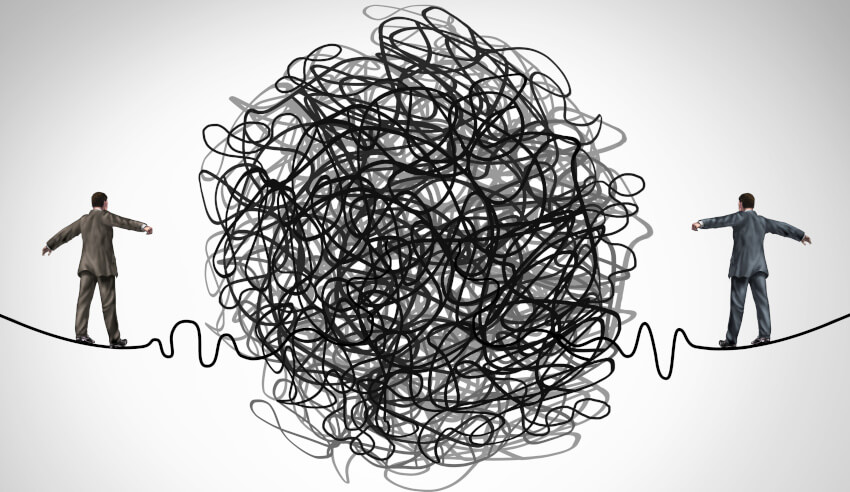 A new report has found law firms are resistant to shake up the way they offer services to clients, consequently leaving their business at risk.
The report, The Emerging Legal Professions Survey, conducted by Australasian Legal Practice Management Association (ALPMA) and the Centre for Legal Innovation at The College of Law (CLI), has painted a bleak picture of the future legal profession.
One of the key findings presented in the report found that the legal profession is "underprepared" for the future of work by not providing an inclusive workplace where "legal business professionals" can thrive.
Legal business professionals are not lawyers, but rather those that work in the profession. According to the report, this broad title covers everything from CEOs and C-level management to office managers, human resources professionals and IT employees.
The report found that in 59 per cent of the law firms and legal departments surveyed, 40 per cent or more of their employees are these aforementioned legal business professionals.
Despite this, however, law firms and legal departments are failing to provide the same career opportunities. While 52 per cent of those surveyed said that they had defined career paths for lawyers, just 29 per cent could say the same for their legal business professionals.
Further, lawyers were also more likely to have competency frameworks in place for their roles, to guide their career development and promotion, according to the survey.
Forty-four per cent of respondents noted that they had a competency framework for their lawyers, while only 34 per cent had them for legal business professionals.
Commenting on the findings, Terri Mottershead, director of the CLI, said that the "contemporary legal workforce is multitalented and multidisciplinary, but the legal industry is struggling reshape its staffing models to embrace the increased role of legal business professionals".
"Traditional lawyer work is decreasing while legal work done by other professionals is increasing. Where legal business professionals were once mostly employed in clerical or administrative support functions, they are increasingly integral to delivering cost-effective services, product development and revenue generation," Ms Mottershead said.
"As legaltech and AI continue to advance, these professionals will increasingly be in demand to work directly with clients, and to lead multiskilled project teams.
"The future of work in law firms and legal departments is already here. If firms don't incorporate these emerging professions to help them deliver better and cheaper services, then their clients will choose to move to alternative service providers."
Fiona Croswell, learning and development manager at ALPMA, echoed a similar sentiment, noting that there needs to be more time devoted to addressing the disparity in working conditions between lawyers and legal business professionals, and create high-performing multidisciplinary teams.
"Unless legal business professionals are given the same employment status and career opportunities, law firms will be unable to attract the talent they need," she added.
"We need to spend more time on defining key skills and career paths for legal business professionals or many highly skilled professionals will choose to work in other industries, seeing a job with a law firm as a career limiting move."