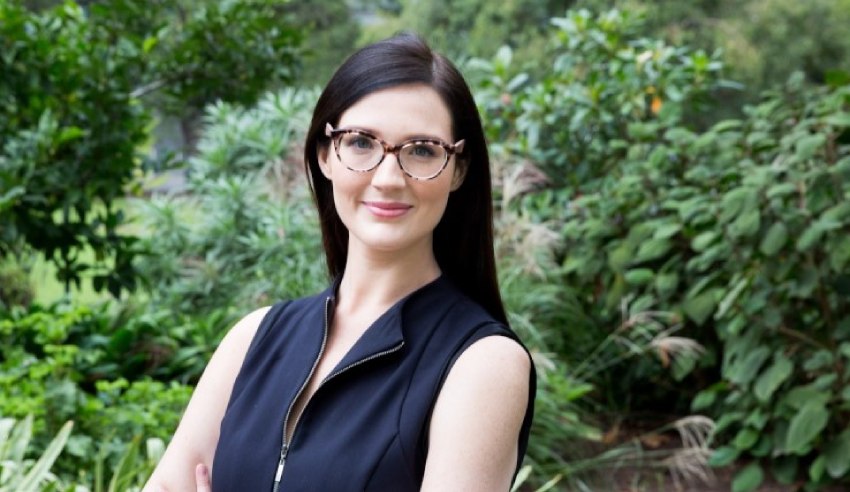 Law firms and legal organisations that display appreciation for and reward their young lawyers coming through the ranks will be rewarded with stronger performances, greater workplace engagement and institutional loyalty, according to a former Lawyers Weekly award winner.
Newly-minted Moray & Agnew partner Elizabeth Aitken (pictured), who won the Lawyers Weekly "Women in Law – Young Gun of the Year" award in 2015, said it was important for junior legal professionals to feel like they are being recognised by their peers, superiors and the wider profession for their hard work.
"Attracting and retaining top performers is a key workforce challenge in any industry, not least in legal services," she explained.
"Firms that demonstrate that strong performance will result in recognition and opportunity for its staff members are highly prized."
Being recognised by one's employer — whether it be through a nomination for an industry award or a verbal acknowledgment of a job well done — not only helps breed institutional loyalty and increase one's motivation for work, but it can also lead to stronger performances and levels of workplace engagement, she said.
Looking at the emerging generation of practitioners, she noted that such recognition could help fuel their professional purpose.
"The new generation wants more skin in the game," she said.
"Their hunger for challenges and growth can bring great advantages to firms that are ready to harness it."
It is especially pertinent for women lawyers, she posited.
"At a time when the #MeToo movement has revealed widespread misconduct in the professional services industry, it is particularly important that women feel valued for their contributions," she argued.
"Initiatives that provide recognition for professional achievements, visibility in the marketplace, and a public voice for female practitioners, are important."
Such valuing of women in law could have flow-on effects for the high attrition rates of females in the legal profession, she said.
"The effect [of high female attrition] is, of course, low numbers of women in partnership and executive roles," she said.
"Retention strategies like flexible work options, mentoring and career development opportunities are all recognised as mechanisms required to build and retain successful female talent pipelines."
Being able to offer such support to new lawyers coming through the ranks is something that Ms Aitken plans on bringing now that she is in a leadership position.
"Programs which support the development of junior practitioners, and encourage retention and diversity in the workforce, will remain a focus for me going forward," she concluded.