Profession urged to use cultural targets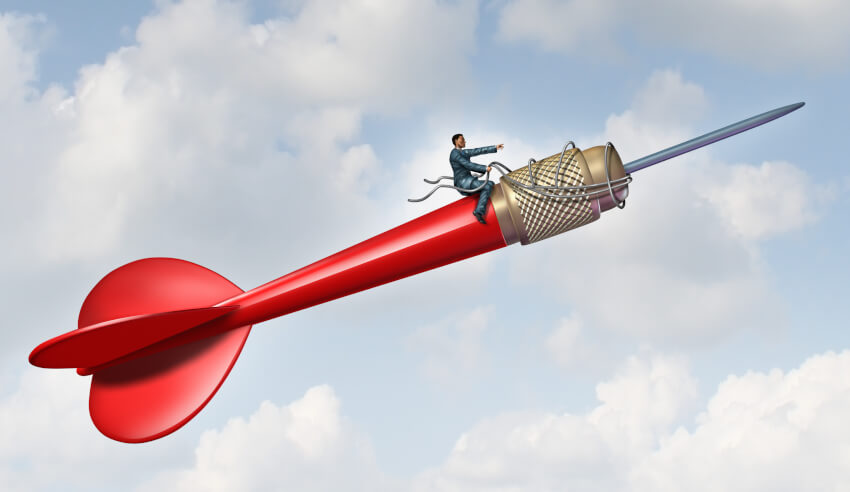 The deputy general counsel of Ernst & Young has encouraged private practice law firms and in-house legal teams to utilise targets to ensure their "culturally-diverse" employees are given access to a level playing field.
The Janders Dean Horizons event, held in Sydney at Pier One, Sydney Harbour on 4–5 July, heard from an extensive line-up of speakers, each of whom challenged attendees to think outside the square and "do things differently".
One of the speakers, Adelyn Koh — deputy general counsel at Ernst & Young — delivered a session on 'Harnessing inclusion to drive change', throughout which she conveyed her personal experience of isolation when she moved to Australia from Malaysia to take up a role at a national law firm.
"When I arrived in Australia, the partner that had recruited me left shortly after. The other partners in the team were either from Australia or from the UK. My other team members had similar backgrounds and in fact most of them came from Magic Circle firms in the UK," Ms Koh told the crowd.
"I worked hard at learning the nature of the work, the social culture of what it means to work in Australia, and yet irrespective of my efforts I had senior partners in the team passing remarks to me like 'I can't help you. I'm more English than the rest' and I was never really made to feel included. There was just something in the air, unspoken, about supremacy and that I wasn't good enough. It might have just been a small group of people, but I wasn't made to feel included.
"Needless to say I left the team within a year. I eventually found myself at EY and my experience at EY has been tremendously different and for that I will always be grateful to the leaders of the firm, particularly my former general counsel who gave me an equal opportunity to get me to where I am today…she recognised the difference that I brought to the team, embraced it and more importantly valued it."
Ms Koh explained that while Australia prides itself on being a multicultural nation, there remains significant under-representation of cultural diversity in the senior leadership of Australian organisations.
She then pointed to research conducted by the Australian Human Rights Commission (AHRC) on the cultural diversity in senior leadership positions of Australian organisations from 2016–2018.
The findings of the report by the AHRC, Leading The Change: A blueprint of Cultural Diversity and Inclusive Leadership Revisited, showed that of the senior leaders of Australian organisations, 95 per cent have an Anglo-Celtic or European background and only 5 per cent of senior leaders have a non-European and Indigenous background.
Further, the report showed that at chief executive or equivalent level, 97 per cent of leaders have an Anglo-Celtic or European background.
"Because of its location, Asia-Pacific, Australia is a nation where prosperity relies upon international trade, capital inflow and mobility of people. Australia needs diversity of ideas, capabilities and cultural intelligence to navigate through technological, social, economic and geopolitical changes, particularly when dealing with its neighbouring countries," Ms Koh said.
"Getting it right with cultural diversity and attracting talent will improve decision making and performance. Getting serious about this issue demands that leaders in organisations commit and take action … As with any change of culture, the tone needs to be set from the top, down. And more is needed from those in leadership positions to get it right.
"For CEOs and senior leaders, it requires such leaders to speak openly about cultural diversity and signal to others a commitment to the issue. In the legal profession, cultural diversity appears almost non-existent within its seniors.
"The former High Court judge, the Honourable Michael Kirby, who is a patron of the Asian Australian Lawyers Association, has been among the advocates for greater cultural diversity within the legal profession. Justice Kirby looked at how during his years on the bench, he had very few associates from an Asian or non-European background. We need more leaders like Justice Kirby who will speak honestly about their experience, even if it's something other than a successful story."
Ms Koh then pointed to another study, this one conducted by the Asian Australian Lawyers Association.
The study found that while those with an Asian cultural background account for about 10 per cent of the legal profession, there are only 3.1 per cent who are partners within law firms, 1.6 per cent who are barristers and just 0.8 of a percentage point in the judiciary.
"It's a shame though that not all culturally-diverse leaders are willing to open up and share their experiences. Some may perceive it as self-serving or that others may judge them on something other than their abilities," Ms Koh noted.
"…So how can we take this a step forward? Measuring cultural diversity is admittedly complicated, more so than measuring gender diversity, because there is such a multiplicity to someone's cultural heritage. [However] doing something is better than doing nothing, even if you don't get it right."
Towards the end of her presentation, Ms Koh acknowledged that firms introducing cultural quotas may seem tokenistic however suggested it's a step in the right direction.
"I'm conscious of the argument of some that introducing a target undermines the principle of meritocracy and [promotes] scepticism that those working in organisations with targets have enjoyed advancement purely because of their background. However, that's not quite the case," she explained.
"Any notion of meritocracy assumes a level playing field, not an advantage. The use of targets may help achieve a more level playing field and enable less culturally-skewed assumptions.
"I want to acknowledge though that there has been some movement in the private practice space and some organisations that are represented today. The managing partners of 11 law firms, including KWM, Freehills and Norton Rose, have signed a cultural diversity commitment to undertake a surveyor within the firms to measure cultural diversity, to understand what is happening with the progression of culturally diverse people to get them to partners and senior levels.
"It is crucial to recognise that diversity must come from inclusiveness. Minorities and differences among us are not just to be tolerated but truly accepted and embraced. This is true diversity."
To conclude her session, Ms Koh left attendees with something to go home with.
"I'd like to leave you with a story about a boy and a starfish, which some of you may have heard before but it doesn't hurt to be reminded of once and a while," she began.
"One day an old man was walking along the beach in the early morning and noticed that the tide had washed thousands of starfish up on the shore. Up ahead in the distance he spotted a boy who appeared to be gathering up starfish and one-by-one tossing them back into the ocean.
"He approached the boy and asked him, 'Why are you spending so much energy, doing what seems to be a waste of time?' The young boy paused, looked up and kept throwing starfish back into the ocean. 'The tide has washed them up onto the beach and they can't all return to the sea by themselves,' he replied. 'When the sun gets high they will die unless I throw them back into the water'. The old man replied, 'But there must be tens of thousands of starfish on this beach, I'm afraid you won't be really able to make much of a difference'.
"The boy bent down, picked up another starfish and threw it as far as he could into the ocean, then he turned, smiled and said, 'It made a difference to that one'."
Ms Koh concluded: "My challenge for you today is, will you be the drop that starts the ripple? You might not be able to change the entire world, but think about what you can do for that someone, because small actions add up to make a big impact".