Parents in law — Flexible working is key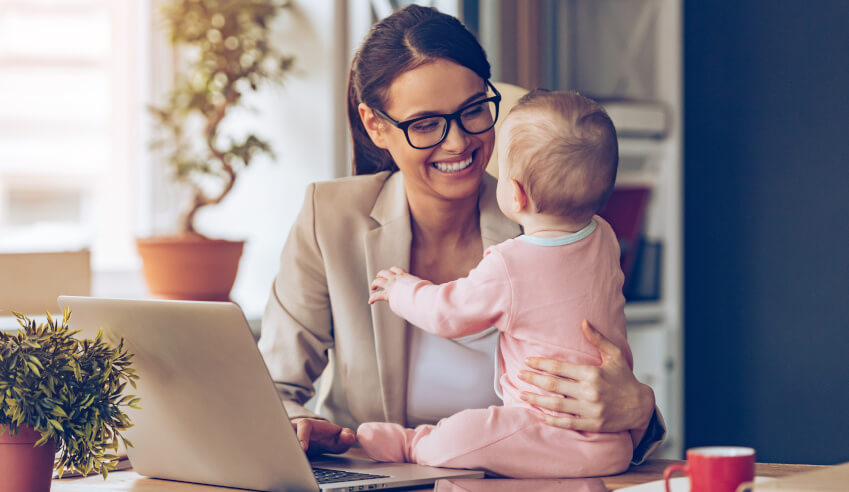 Over in New Zealand, PM Jacinda Ardern has become the first world leader in almost 30 years to give birth while in office and she is expected to return to work at the start of August — six weeks after her daughter was born, writes Matthew Kay.
Of course, no-one was expecting the Prime Minister of New Zealand to take a year off after the birth of her child, but this does shine a spotlight on how many women in high-powered, important jobs are expected to return to work quickly, and full-time. And that women are still considered the primary caregivers — the news that Ardern's partner Clarke Gayford would be a stay-at-home dad attracted a lot of newspaper inches.
In Australia, the eleventh Real Insurance Working Parents Survey has just been completed, which delves into the issues around parents in the workplace and how values are shifting. The survey has revealed a "lose-lose" situation, with mothers who return to work within three months (88.4 per cent) or don't return to work within a year of having a child (69.6 per cent) being judged negatively by society.
Almost three-quarters of Australians still perceive women as the primary caregivers and 64 per cent of parents said they returned to work sooner than they would have liked.
In the legal profession, it has been 100 years since NSW passed the Women's Status Act, which gave women the right to practice as solicitors and barristers; High Court of Australia Justice Virginia Bell AC has recently reflected on this hard-won battle. However, there are still many challenges facing women in law and part of this is down to how firms treat new mothers and the options available to work differently.
Women are still underrepresented in the legal profession at a senior level, with statistics recently quoted by Law Council of Australia president Fiona McLeod SC, "in terms of across the profession, it's about a quarter of partners in big firms across equity partners are women. And women are about 10 per cent of Queen's Counsel and Senior Counsel."
However, for law firms, these "returners" (whether returning from break to raise a new baby or for another reason) are a valuable addition to a partnership and encouraging these individuals to get back into the profession after a break as a new mother or father, is a great thing. Having a more varied partnership leads to better decision-making processes.
A 2017 McKinsey & Company study found that gender diversity correlates with both profitability and value creation — "we found that having gender diversity on executive teams, specifically, to be consistently positively correlated with higher profitability across geographies in our data set." Likewise, the lawyers themselves often benefit from their break too and can bring a much-needed fresh perspective back to work.
Offering flexible working is also hugely important in not just keeping new parents in work, but also people who don't have children but want to devote more time to non-work interests.
Of course, the lack of gender diversity in the legal profession at a senior level has been recognised and there are a number of great initiatives in place across the industry to support female talent.
Female support groups are being established in firms to help women progress, and agile working and freelance lawyering are becoming popular options for those who wish to return to work but need to balance those needs with family commitments.
We have found that contracting is an increasingly popular option for new parents, as it allows for more flexible working and gives a better control of the work/life balance, with many Varios working remotely, from home.
When contract lawyering first broke on to the legal scene around ten years ago, it was initially seen as a way for lawyers nearing the end of their careers, but not quite ready to retire, to keep working; however, we've seen a broader spectrum of professionals deciding to take this path, to work in a more agile way.
While the added flexibility of contracting remains a huge draw, the variety of work on offer is the biggest motivator behind the switch.
Thankfully there are options available to new parents to help ensure their return to work after having a baby is achievable and continues to fulfil both their personal and professional lives. And of course, it's important new parents try not to compare their own back to work journey with high-profile examples, like Jacinda Ardern.
As she said herself, "I do not want to create a false impression that all women should be super-human or super-women. I am able to do what I'm doing because I have enormous support around me and it makes me quite privileged".
Matthew Kay is director of Vario for Pinsent Masons.