Law firms with clear strategic plans will win significant market share in FY19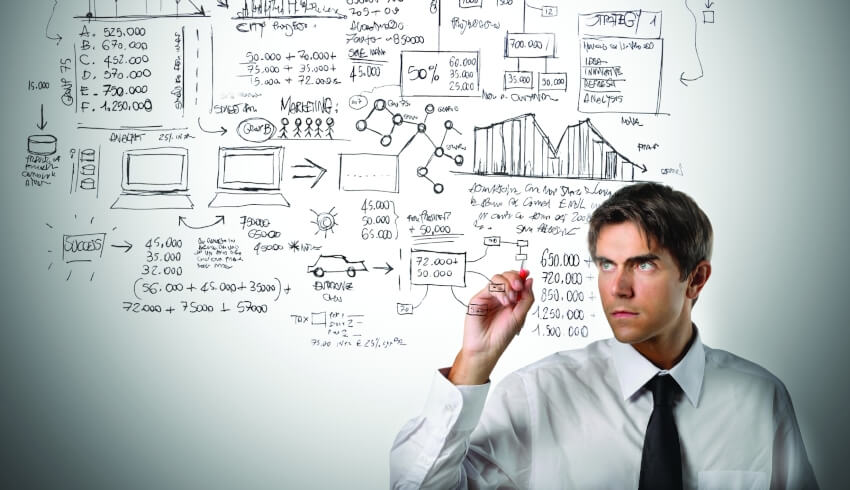 Australia's most successful law firms invest significant time and energy into developing robust and considered strategic plans. They know exactly where they sit in the market, with clear plans to meet and exceed their revenue targets, and achieve their people development/culture goals, writes Chris Bates. 
There has been a great deal of discussion regarding the structural changes currently taking place throughout the Australian
legal industry.
Law firm clients are fully informed and becoming increasingly sophisticated users of legal services. They allocate legal work to particular firms/teams based on the specific requirements of each project and expect firms to deliver value and outcomes.
Disruptive technologies are emerging, resulting in the commoditisation of legal work that has long been completed by our junior lawyers. Tiers have become less relevant. Flexible working arrangements are becoming the norm. The traditional pyramid structure has been turned on its head, and NewLaw is here to stay.
Innovation remains the buzzword in board rooms around Australia, with law firms and in-house teams implementing a raft of new work practices to cater for the changing nature of the legal workforce, largely underpinned by technology.
In the context of this rapidly changing legal world, law firms that regularly dedicate time to strategic planning and actively building strong leadership capabilities are set to win significant market share and outperform their competitors. Those firms that do as they have always done risk losing long term client relationships and may struggle to remain relevant (or exist at all) over the next 5–10 years.
When advising our law firm clients, we regularly see one of two recurring "strategic planning success factors", allowing firms to perform well in all market conditions and exceed the objectives/KPI's that underpin their visions:
1. Law firms that achieve rapid and sustainable growth have clear strategic plans, linked to their chosen target markets. Law firm partners invest incredible amounts of time and energy into advising their client businesses, often leaving them with little to no time to develop strategies for their own business. This is a critical success factor that often separates the "good" from the "great" — firms that consistently outperform the market know exactly where they are going, and more importantly, how and why.
2. Where firms do have a clear vision and plan, they can undo much of their great thinking/work by setting stretch billing and BD/other targets that are rarely (if ever) hit. This effectively renders the KPI's or goals meaningless and inadvertently undermines the firm's ability to reach its strategic growth objectives. Firms that outperform the market regularly set clear and achievable targets, and measure the performance of their leaders based on meeting those targets. Law firms are increasingly investing in building and empowering cohesive leadership teams that are willing to make the big decisions, including walking away from once profitable practice areas that are not aligned with their firms' future strategies.
Key takeaway:
Law firm strategy is becoming a competitive advantage in and of itself. Traditional firm models that seek to rely on their brands and market positions will rapidly lose ground to their more proactive competitors in FY2019 and beyond.
We would encourage KBE's colleagues and clients throughout the Australian legal community to review their strategic plans for FY2019 and beyond. Firms that understand exactly where they are going (and why), backed by achievable growth/stretch targets, will win in this new legal landscape — provided those targets are structured to move from A to Z without skipping the alphabet!
Chris Bates is managing director at KBE.