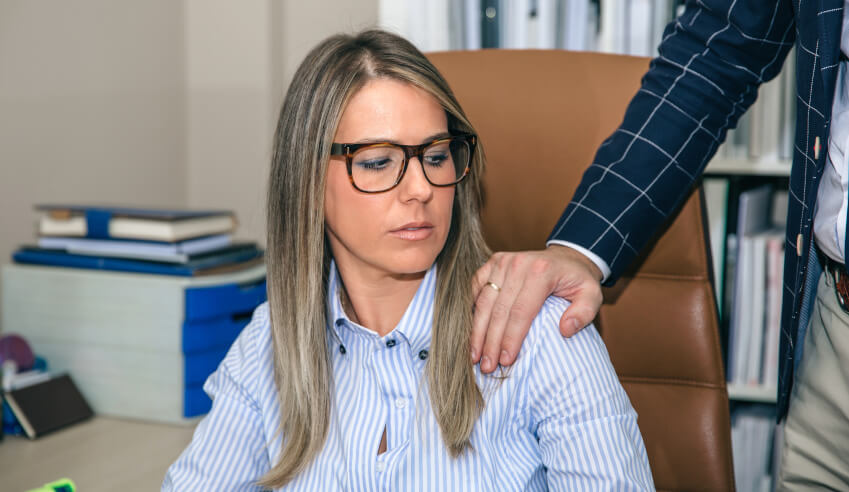 An employment law expert has shed some light on the "unusual" structured staff system making the legal industry more at risk for allegations and incidences of sexual harassment.
Shine Lawyers Christie Toy said the majority of sexual harassment claims involve a power imbalance, and this is prevalent within traditional law firms due to the "hierarchy of seniority – based on experience and financial involvement in the firm."
She cited recent research from Shine Lawyers that demonstrated "almost half (49.9 per cent) of those who had been harassed had been harassed by a boss, superior or supervisor," and while this study was not specific to law firms, Ms Toy said "this to too frequent an occurrence across the legal industry."
"It's not uncommon, as the statistics show, to see more junior staff become victims of harassment."
"There is an enormous power imbalance," according to Ms Toy.
She said this includes a partner at the top of the hierarchy, where the partner is typically the leader of a certain practice area and the most experienced person in that area. The imbalance can be exacerbated as partners have usually bought into the business with their own money and have that level of personal investment in the firm.
"It's the way the legal industry has always been set up."
"A junior lawyer is just coming out of university or being admitted, they are generally at the infancy of their practising careers. A partner on the other hand has been practising for years and is of course very well connected in the firm and the legal community," she continued.
"Like any job, the hierarchy becomes pretty clear pretty quickly."
"A junior lawyer is usually buddied up with someone more senior and has their work reviewed by a more senior lawyer."
"It's clear who you report to within the business."
Perpetuating the issue of sexual harassment within the legal industry is the fact victims of sexual harassment often don't feel like they can report on sexual harassment, she argued
Ms Toy said "across society generally there can still unfortunately be a stigma about coming forward and a tendency to blame the victim."
More specific to the legal industry, she stated "a junior lawyer may not often have the confidence to make a complaint about a lawyer."
"After all, this involves a junior lawyer getting into a legal fight with a well-seasoned lawyer!"
Calling it a David and Goliath situation, Ms Toy said it can be "very intimidating" for young staff, especially when there are "an enormous amount of law graduates coming through every year."
"It can be difficult to obtain experience, let alone the elusive first practising position."
"Junior lawyers know the difficulties in obtaining other employment which can put them in the "at risk" category.
"Vulnerable workers who need the job, need the experience or have bills to pay are more likely to be victims of harassment."
In addition, "a junior lawyer may not think they will have the support of their employer when making a complaint," Ms Toy said, citing "a tendency to think that action won't be taken against the partner due to their importance in the business."
This importance stems from personal investment, how much revenue the partner brings in and their client contacts, she added.
The power balance creates challenges for young lawyers, she said, as well as for the firms that are dealing with sexual harassment allegations.
"This feature was quite clear in the #MeToo movement, where the majority of women coming forward had been sexually harassed by a someone who was their senior, or had the ability to make our break their career."
"It is a significant factor in almost all the cases we see."