Communicating litigation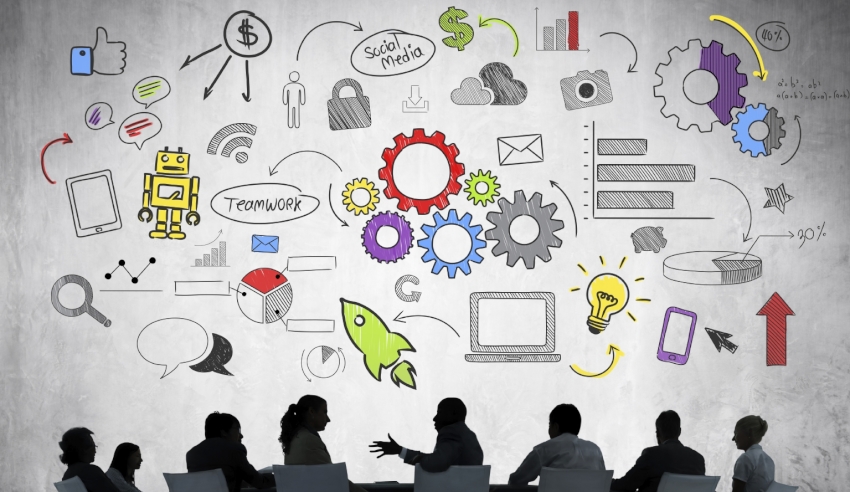 Another day in Australia and another large class action launched. It comes after Australia's regulators received a verbal bashing by former Treasurer, and current chair of the Future Fund Peter Costello, when he said they were, 'not awake at the wheel', writes Powell Tate's Jacquelynne Willcox.
The consequence of such somnolence has been widespread, shocking corporate behaviour including thieving from customers and imposing fees on dead people. Mr Costello also landed a metaphoric 'follow-up' punch on those at the top of bank management, describing them as behaving appallingly.
As the financial services royal commission continues, the public learns of more shocking examples of the way corporates confidently disregarded any notion of decency, let alone acting within the law, when managing other people's money. Regulators, like the Australian Security Investments Commission (ASIC) and the Prudential Regulation Authority (APRA) appear to have woken from their slumber.
Lately there has been almost daily announcements of pending prosecutions and investigations. Other corporate police, like the competition and consumer regulator, the ACCC, are also launching prosecutions or announcing 'closer looks' at the activities of large corporates. Indeed, after months of lobbying, the ACCC has been granted even greater penalties to impose on wayward companies. Similarly, the Tax Office speculates loudly that it may name tax dodgers.
Alongside this latent activity from the corporate watchdogs, companies are also facing a proliferation of class actions from shareholders, employees and customers who are imposing their own versions of financial and reputational penalties for bad corporate behaviour. AMP, is the most prominent, with no less than five competing class actions to fend off.
Concern at this trend was raised by a recently retiring Federal Court Judge, who warned law firms that they risked tarnishing the reputation of the profession by 'appearing like vultures'.
Add to this an emboldened group of workers caught up in the increased casualization of labour that includes those hired to pack Amazon's orders to others who mine resources. All are being targeted by specialist lawyers armed with slick communication tools that include well designed websites inviting them to join class actions against labour hire firms and their clients.
Unions, consumer groups and other special interest organisations are also launching actions against companies for a range of crimes that include breaches of product safety, misleading advertising and wage theft.
What this means is that corporate leaders, including board members, are at greater risk of spending time and energy inside court rooms and outside, in the public arena, defending and explaining their actions – or lack of action. But it is not just external communication they must master. Internal messaging is equally important as employees grow increasingly concerned that the brand they work for is being publicly named and shamed. They too, need an explanation.
And while legal and now more often, communication, advisers surround 'under-fire' business leaders, shielding them or providing advice and training on how to best present themselves, it is frontline workers who also need support. They should also be trained and equipped to deal with aggrieved customers, or concerned citizens and even family members who are keen to voice their displeasure at whatever it is that management is accused of.
Timelines have changed in this volatile environment. Powell Tate has acted for a number of corporations that have faced legal action and protracted regulator scrutiny resulting in costly penalties and even costlier reputational damage. We've noticed that timelines for adverse commentary and negative publicity have lengthened. It simply does not always 'blow over'. In fact, bad news now lingers longer in this 'always on' world where – absent of an effective SEO (search engine optimisation) strategy – unflattering reports appear prominently in any Google research.
Smart management teams have strategies in place that don't simply monitor and blithely deal with the initial accusation. Rather, an organisation must also ensure it has a plan for its brand – and the team who represent it – to recover from what are always bruising campaigns.
A sophisticated strategy should include:
1. Scenario planning and appropriate messaging.
2. A timeline of events.
3. Approved statements that cover various scenarios, likely court judgements and comments from those in authority like the judge, regulator or political leader.
4. Question and Answer documents.
5. Scripts for spokespeople, including sales teams, receptionists and call centre personnel.
6. Training for those on the front line of battle (often we find that this includes hints on court etiquette).
7. Ways to ensure there is trust and a close working relationship between communication and legal advisers. Ideally the communications team should be considered part of a broader litigation legal team.
8. Measurement of damage to the organisation and brand, an agreed acceptance of what the pain threshold is.
9. Plans to recover, which might even include rebranding.