Full steam ahead for S&G's class action against bank-owned funds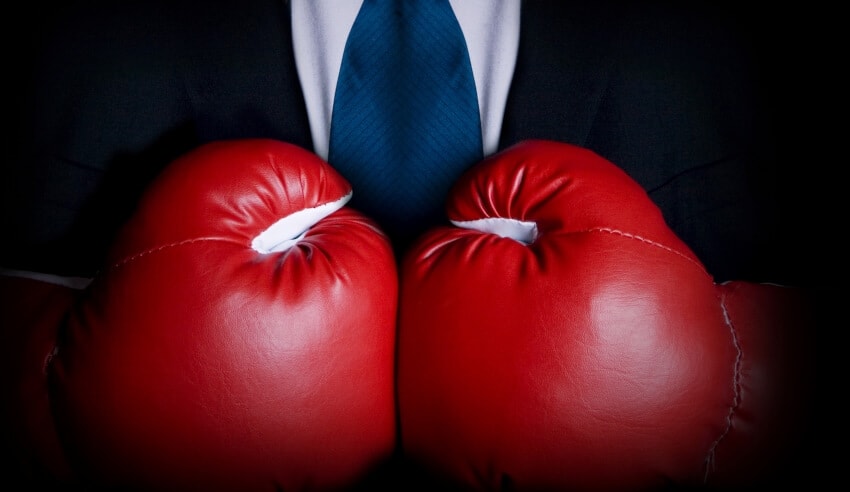 A Slater and Gordon senior associate has spoken out following the firm's announcement that it will be launching what could potentially be Australia's largest class action lawsuit against bank-owned funds.
Yesterday, Slater and Gordon declared it will take on the banks on behalf of millions of Australians through its Get Your Super Back campaign. The campaign aims to claw back money for Aussies that may have been stripped from their retirement savings by the big banks.
The action taken by S&G comes after damming evidence presented to the Royal Commission into Misconduct in the Banking, Superannuation and Financial Services Industry, as well as information released in the Productivity Commission report.
The Productivity Commission report, released in May, found that retail super funds only brought in members 4.9 per cent per annum in contrast to the 6.8 per cent per annum brought in by industry funds.
Commonwealth Bank-owned superannuation fund, Colonial First State, and AMP Super likely to be the first targets in a series of legal actions as part of S&G's Get Your Super Back campaign.
The firm noted it will allege the big bank-backed super funds "failed to obtain for members competitive cash interest rates on cash option funds, and charged exorbitant fees, affecting millions of members who held part or all of their superannuation in bank owned funds".
Speaking to Lawyers Weekly's sister publication, Investor Daily, Nathan Rapoport, senior associate at S&G offered some greater insight into the proceedings.
"Those two [AMP & Colonial First state] seem to be good examples of what we've seen as what we think is quite clear wrong doing by superannuation funds trustees," Mr Rapoport said.
"The evidence at the royal commission really highlighted how, in our view, the trustee companies are letting down members and not acting in accordance with quite elementary trust law in Australia, which requires the trustee to put members first and foremost above all else and act in accordance with the best interests of members and most importantly not in the interest of their parent company.
"The evidence we've seen supports the cases we intend to bring against Colonial First State and AMP. The focus of those cases will be in respect to the way they invest members' cash for members that have chosen cash investment options."
Mr Rapoport added: "In the case of Colonial, Colonial invests that cash with Commonwealth Bank always and it doesn't shop around and get the best return for members".

"We believe that's a very clear and simple case of the trustee not acting in the best interest of its members and instead doing what suits it for the best interest of the bank, who is not having to pay a market rate of interest that it would pay to others and the trustee if it shopped around and simply even just made calls to the other big 4 banks. We believe the evidence will show that the trustee could have got a better return for members."

"The second part of the case, and the focus of the case for AMP, concerns the fees that they are charging and those fees are being charged ultimately by related AMP companies and the trustee is not again shopping around to get the lowest cost services for members.
"The evidence we have looked at indicates that AMP funds are charging as much as half a per cent per annum than other comparable funds and even though that may not sound like a lot, over a lifetime it really adds up to quite an enormous amount for any particular member. For the million of members that are members of these super funds they are really getting the short end of the stick by being in these retail funds who are not, we believe, acting in the best interest of the members."
However, Mr Rapoport said its not just looking at AMP and Colonial for this activity, but taking a wider approach to the sector.

"We are looking well beyond AMP and Colonial and we are looking at all the big banks' retail funds and other retail funds as well," he explained.
"There seems to be a trend in the way they invest the cash with their parent banks so there is a good chance that we will be launching a case against many others as well, and we are also looking at them in respect to the fees they are charging.
"There may be broader claims beyond that. We are looking at the full range of conduct that's been exposed by the royal commission so there could be other actions as well."
In conclusion, Mr Rapoport said the firm estimates there could be around 5 million Australians that have at least 1 account with a retail super fund.
"So if we do broaden the case and launch cases against most of the retail funds then that's the kind of number we are looking at [in terms of] how many people might be eligible to participate," he added.
"… We have not yet begun communication with the banks, we expect to do that quite shortly as we prepare for court proceedings against Colonial and AMP to begin with. So, we will be in discussion with them over the coming weeks and months."