This inaugural UN conference, to be hosted in late May, intends to create permanent international institutions to focus on ensuring industrial safety and better prevention of "transboundary negative spillovers" from industrial accidents, Mr Tooma explained.
Such institutions are crucial, he noted, because industrial processes are "exposed to dangers such as natural hazards, political instability (sabotage) and cyber-attacks", which can cause "massive damage to industry, workers and the environment. Industrial processes, equipment and plants may also create hazards that can harm people, assets and the environment", he said.
It is a "great honour" for an Australian to take part in this conference, Clyde & Co said, especially given that other contributors will include Minister of Labour from Argentina, the Secretary of Labour from Mexico, the Minister of Emergency Management from China, the Chair of Fire Risk from Switzerland and the Canadian Association of Chief Inspectors of Mines.
In conversation with Lawyers Weekly, Mr Tooma said that when it comes to the regulation of health and safety in industrial environments globally, Australia's perspective is very important.
"Australia is globally regarded as having one of the most advanced regulatory systems and jurisprudence in relation to health and safety, probably the leading body of jurisprudence around health and safety rules," he explained.
"We've exported out across the Tasman to New Zealand, for example. I like to say that we took the UK model and perfected it in terms of our approach to health and safety."
One of the regulatory and legislative issues to be ironed out, Mr Tooma continued, is the potential for one nation – usually a developed one – to make a decision domestically that then has significant consequences for another nation.
"Those issues are playing out, and are playing out in relation to the Gulf of Mexico disaster, they're playing out at the moment in relation to the dam collapses in Brazil. And it is how you regulate those matters at a global level that must be of interest to this initiative," he said.
Another issue is the "gross under-reporting in many jurisdictions", Mr Tooma added, as some jurisdictions do not have legal obligations to report issues, including fatalities, he explained.
"In some parts of the world, reporting on an industrial accident requires multiple fatalities. In China, it's five [deaths to trigger a report]. And so, the threshold differs between jurisdiction and jurisdiction," he said.
"The compilation of data differs. And now you're talking about the possibility of, say from a cyber security perspective, cyber attacks that generate from one country, say maliciously, that might result in a critical infrastructure causing a major disaster in another country."
On the question of how to keep corporations accountable, and ensure powers of regulation and investigation can exist between jurisdictions, Mr Tooma said: "Clearly, the inspectors of one jurisdiction couldn't wander into another and exercise powers, and the powers are not comparable across jurisdictions around the world.
"Your ability to investigate these things is somewhat blunted and limited. Like other issues that get elevated to the international level, it's all about creating the framework for accountability. It's about creating the framework for having consistent data to benchmark. It's setting minimum standards."
And we are starting to see that, for example, in relation to modern slavery, he noted, where people in their supply chain "may be either oblivious or turning a convenient blind eye to the fact that people in the supply chain are in fact not being remunerated for services that they are providing in the manufacture of goods that ultimately are sold in first world countries".
"And a number of countries have now introduced laws to try and force companies to order in the supply chain. So, that's obviously not a health and safety issue, but it is a related issue," Mr Tooma reflected.
"And there is a need for greater accountability across the entire supply chain, and not simply focusing on wherever a breach occurs, so that companies can have a global perspective and we can raise the minimum standard around the world in terms of industrial safety."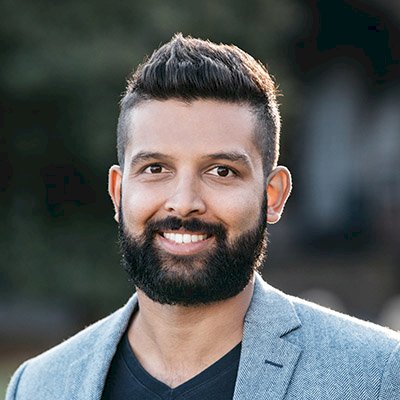 Jerome Doraisamy is a senior writer for Lawyers Weekly and Wellness Daily. He is also the author of The Wellness Doctrines book series, an admitted solicitor in NSW, an adjunct lecturer at The University of Western Australia and is a board director of Minds Count.

You can email Jerome at: This email address is being protected from spambots. You need JavaScript enabled to view it.