Jones Day adds 2 to Aussie offices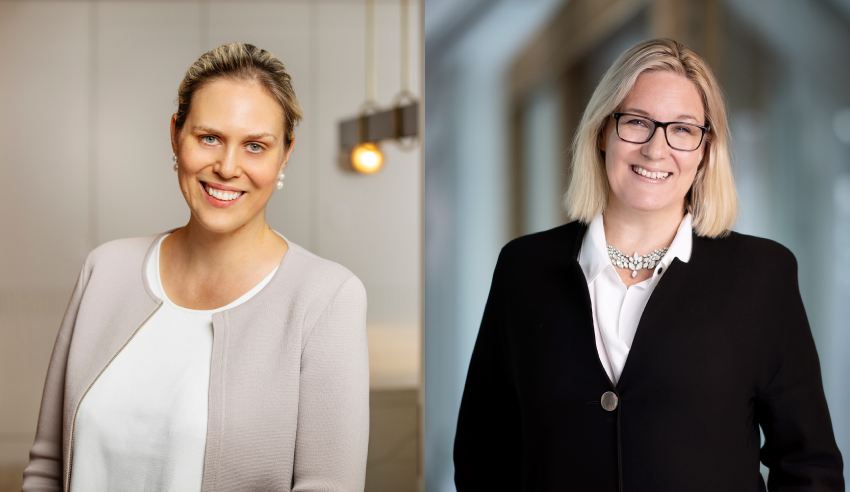 Global law firm Jones Day has welcomed the appointment of two new lawyers, who take to its Sydney and Melbourne offices, respectively.
The firm has announced that Shannon Finch has been appointed as a partner within its Sydney-based M&A team, while Leah Ratcliff has been appointed as of counsel in its Melbourne-based global disputes practice.
Ms Finch brings to her new role extensive experience in capital markets transactions, including IPO's, retail bonds, dual-tracks and crowdfunding; public mergers, acquisitions and restructures; corporate governance, including matters relating to directors' duties and shareholder activism; and listed entities and securities law, a statement from Jones Day read.
Meanwhile, Ms Ratcliff holds more than 15 years of experience in litigation and arbitration across multiple markets and jurisdictions, having most recently been the head of dispute resolution at BHP. 
"These two arrivals send a clear message that we remain committed to providing our clients access to the premier legal talent in Australia," said Chris Ahern, Jones Day's Partner-in-Charge of Australia and Japan.
"Shannon and Leah bring a thorough understanding of the global and regional complexities with regard transactions and disputes respectively and will be assets to our clients in Melbourne and around the world."
John Emmerig, partner-in-charge of Jones Day's Sydney office added: "Shannon's arrival continues Jones Day's focus on recruiting global class practitioners to ensure that we provide our clients with access to the best legal talent in the region".
"She joins a highly successful Sydney Office and Australian practice, and is another great addition to our team. Shannon's depth and quality of experience in M&A, corporate fundraising activities, and restructuring will provide our clients with an outstanding degree of flexibility and insight that will add value in achieving their business goals."
Meanwhile, Tim L'Estrange, partner-in-charge of the firm's Melbourne office said: "We are very pleased that Leah has decided to join the firm after a distinguished career in public, private and the corporate sector".
"Leah brings a very deep understanding of global issues and challenges in the energy and resources sectors. In particular, Leah has very extensive experience in international arbitration, litigation and ADR, combined with extensive regulatory engagement and risk mitigation.
"We are very confident that she will be able to materially assist our clients in those sectors," he noted.