Minters partner flags importance of 'reimagining' healthcare delivery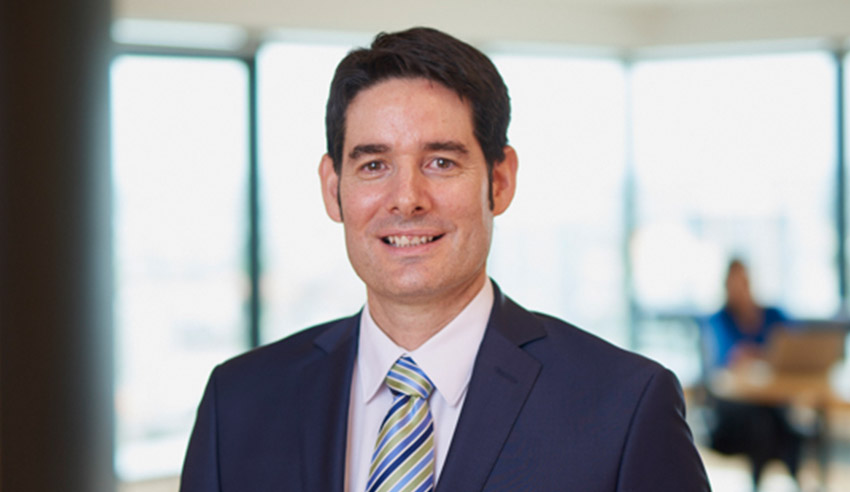 A MinterEllison partner and the firm's national healthcare sector leader has shined a spotlight on issues affecting the industry as of late, noting that there are several big trends about to play out.
Minters' Shane Evans said Australia's healthcare sector "is on the cusp of transformative change" as digital solutions and technology-enabled connectivity between patients and providers goes mainstream.
"Right now, we are helping our health sector clients reimagine the future," the partner said.
"The same impact of Amazon on retail and logistics, Uber on transport and food delivery, will transform the health sector sooner than we expect."
Mr Evans said technology will soon enable a massive shake-up to occur in every aspect of the healthcare service chain, noting there are already five areas where the sector is experiencing rapid change.
1. Home health 
Mr Evans described this as mobile health apps and trackers that deliver access to high-quality information and remote home monitoring.
"We will shortly see patients who input their own data and questions to liaise with an actual 'Google Doctor' — this may be a doctor or nurse practitioner located anywhere in the world or be done by algorithms supported by artificial intelligence," he said.
2. Health trackers
The arrival of connected health technology where devices such as smart watches can track signs and symptoms with data analysis is set to become the new norm, according to Mr Evans.
"These provide information and feedback to the consumer, or with permission send alerts to a third-party provider," he explained.
"When connected to your healthcare providers and your health records, this truly is a connected world of health."
3. Telemedicine
"[This sees] teleconference via Skype or some other technology to replace many of the traditional face-to-face doctor-patient consultations," Mr Evans said.
"Connected to health trackers, this will provide real-time vital sign information, access to all available health information, with the ability of the doctor to provide electronic prescriptions and referrals."
4. Mobile health workforce
"To address cases where telemedicine is not enough, a device-enabled healthcare professional will come to you," predicted Mr Evans.
"This may not necessarily be a general practitioner, but may be a professional working under the direction of a medical practitioner who is at a central location.
"For certain healthcare and surgical procedures, the healthcare team may come to you in order to deliver the service and/or after-care in your home."
5. Airdrop 
Autonomous vehicles or drones will soon be delivering prescription drugs and other consumables, Mr Evans noted.
"The Royal Flying Doctor Service is currently looking at drones to overcome the tyranny of distance," he added.

From a risk management perspective, Mr Evans said there are three things that need immediate focus.
The first being a resistance to change coming from organisations in the health sector.
"The reluctance of organisations to embrace change and move away from traditional models and bricks and mortar could be a major impediment to future success," he noted. 
"Australia is moving into a new paradigm for healthcare delivery where the focus is on the patient and patient centricity. That means people will be spending longer at home and less time in hospital in the future. In turn, that impacts the traditional hospital model that has driven healthcare delivery for more than a century.
"It would be a danger to believe that healthcare is special or different, and so immune from the forces of change that are impacting other industries. This is simply not the case."
The second key area of concern revolves around the consistency and reliability of technology, particularly as far as the decentralised model of home care is concerned, which could give more rise to risk, according to Mr Evans.
"When you are in an environment such as a hospital where there are qualified practitioners immediately on hand, technology fails will have effective workarounds," he explained. 
"Services that move out of this environment must recognise and manage this risk as a key area of concern in designing future delivery models for the health sector."
Finally, there needs to be an understanding and acceptance of the health workforce of the future "looking much different" to the current one, Mr Evans said.
"The skills required of the health workforce of the future will be radically different to the current skill sets," he said.
"There will be new skills required and some will no longer exist. This starts with education and training, which will have to forward-plan to ensure the workforce is ready, because if it is not, then others will find ways to fill the gaps."