Award-winning academic wants law students to think outside the box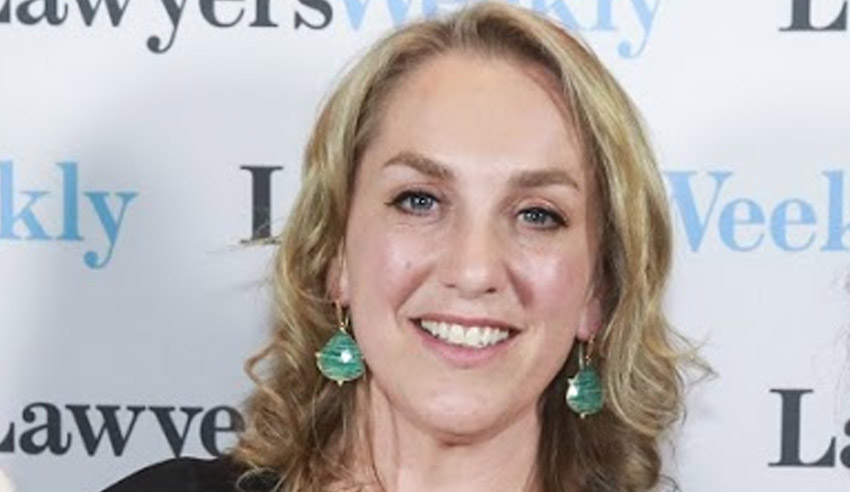 There are unlimited problems ready to be solved if law students are encouraged to set their own precedents rather than just follow them, according to a Monash University alum.
Rachel Kessel, the Academic of the Year at last year's Lawyers Weekly Women in Law Awards, has pioneered a course called "Legal Tech Studio", which aims to enable fulfilment of a student-led demand "to learn new ways of thinking to become world citizens, equipped with life skills".
With technology changing the legal landscape at a rapid rate, Ms Kessel has noted a "need to overhaul the law school curriculum and re-train current lawyers in digital literacy, design thinking and creative problem-solving".
"Technology has not changed legal education as fast as the industry is demanding," the academic conceded.
"There have definitely been improvements in legal research tools and online learning," Ms Kessel continued, but considered that "some law schools still seem bound by precedent, and maintain core subjects without creating many new offerings".
"Students of today want to work in ways that are meaningful," she iterated.
"It's no longer about regurgitating content on exams."
Legal Tech Studio "takes the opposite approach to a traditional law school offering", Ms Kessel said.
"The plan for the collaborative studio model is to continually update it every semester using the latest technology and inviting a broad variety of experts in emerging fields," it was outlined.
Instead of solving hypothetical exam problems, the academic said students learn to solve real problems as part of the course.
"Instead of learning from a set reading guide and competing against one another for marks, students form teams to collaborate and design their own solutions to authentic problems," she explained, with a practical perspective provided by 10 expert lecturers.
Lecturers include L'Oreal Aus/NZ's general counsel, Anna Lozynski; the director of client solutions at Hall & Wilcox, Peter Campbell; KPMG's director for advisory in education, Dr Clauire Macken; Lawyers On Demand's head of legal tech and design, Amanda Fajerman; and Matthew Riddle of blockchain start-up RocketShoes, amongst others.
Qualified lawyers and legal technologists from Hall & Wilcox will act as ongoing mentors, making the need for tutors redundant, Ms Kessel highlighted.
Written papers are also a thing of the past, with Ms Kessel outlining that students will use no-code platform Checkbox to prototype problem-solving designs, before "pitching ideas to industry judges in a Shark Tank-style expo instead of a final exam".
Highlighting the possible outcomes of the course, Ms Kessel listed off a number of ways students may improve legal outcomes.
"For example, technology could be used to triage a Legal Aid helpdesk to match pro bono lawyers with needy clients, in a dating-style swipe and match function. A chatbot might be used to help draft people's wills or conveyancing documents. Artificial intelligence (AI) software could be integrated to track a barrister's win rate so that analytics could be used in a comparison platform," she offered.
"There are unlimited problems just waiting to be solved by students trained to set their own precedents, rather than just follow them."
This email address is being protected from spambots. You need JavaScript enabled to view it.