Clayton Utz hosts 'Paving the Way' event for LGBTIQ+ women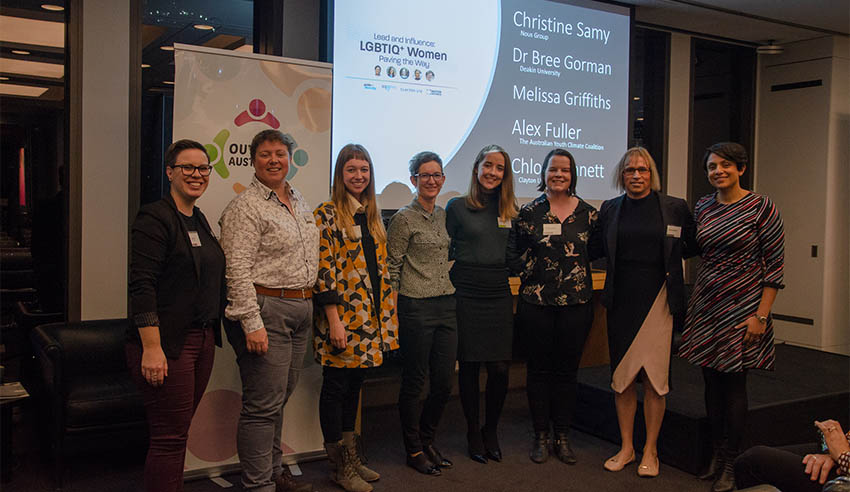 BigLaw firm Clayton Utz recently teamed up with LGBTIQ+ advocates for a "pride in diversity" initiative to support Melbourne-based women in professional services.
The event — Lead and Influence: LGBTIQ+ Women Paving the Way — was put on by the firm in collaboration with Sapphire and Out for Australia and "brought together the Melbourne LGBTIQ+ community and sought to challenge the traditional perceptions of leadership through sharing diverse stories".
Over 100 women from industries including banking, financial services and legal attended in support of LGBTIQ+ women at Clayton Utz' Melbourne offices, and heard from five speakers: Clayton Utz lawyer Chloë Bennett, Nous Group senior consultant Christine Samy, Deakin University manager of diversity and inclusion Dr Bree Gorman, transgender advocate Melissa Griffiths and Australian Youth Climate Commission communications director Alex Fuller.
The speakers "discussed the importance of leadership in the LGBTI community to empower more people in the community and put a spotlight on LBT women and their experiences", the firm said in a statement.
"According to joint research from PwC, Out for Australia and Pride in Diversity, only 38 per cent of LBT women are out to all of their colleagues. For younger LBT women, less than 40 per cent feel comfortable being out at work, compared to 60–70 per cent of women in more senior roles."
Ms Bennett outlined how important it is "for the LGBTI community to have a broad cross-section of leaders, and in particular for workplaces to have LGBTI representation at all levels of seniority".
"It's about having the courage to be an advocate, and you can be an advocate just by being open and sharing your experiences. Being visible is the first step. By sharing our stories we can empower more people to harness their leadership potential and inspire more LBT women in the community to be themselves," she said.
This email address is being protected from spambots. You need JavaScript enabled to view it.