Accreditation courses 'start of journey' for networking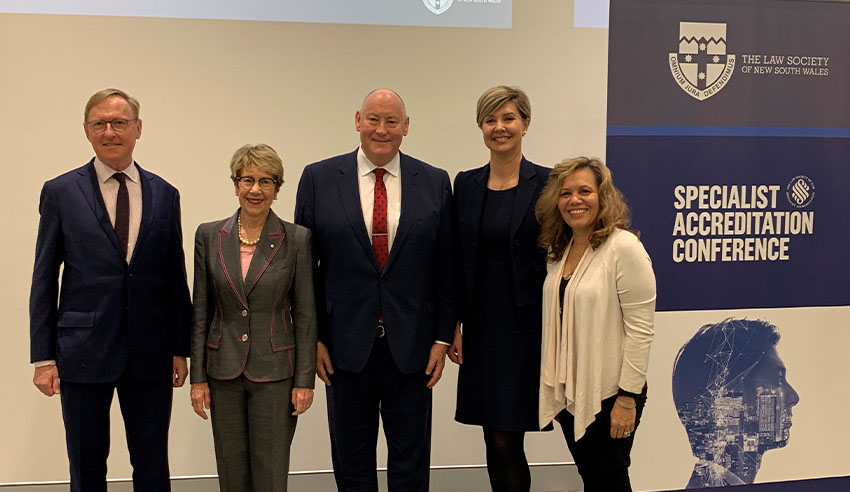 Attending courses and expanding knowledge around law is instrumental for solicitors, but it's just "the start of a journey, and not it's end."
The Law Society of NSW held its Specialist Accreditation Conference to promote and foster networking and intensive professional development. Chair of the Law Society of NSW, Richard Harvey, said it's about "forging new friendships" and finding solutions.
"At the Law Society of NSW, we take seriously the importance of ongoing learning and development. A solicitor that isn't continually learning will struggle to deliver the quality of services their clients expect and deserve in our rapidly changing world."
Mr Harvey said the Specialist Accreditation process was designed to foster networking relationships, "while also making it easier for legal practitioners to have their specialist skills recognised" and to be better informed in their area of specialisation.
The 2019 conference brought together specialists in the fields of business law, family law, personal injury law, property law and wills and estates. Attendees were asked to have "as many conversations as you can" to build on their skills and networks.
"With a multitude of law schools offering both online and in-person courses, and the profession growing to more than 34,000 solicitors, developing professional networks and encouraging the continued improvement of our legal services, is more vital than ever," Mr Harvey said.
He added that it is the ultimate hope of the society that when the conference finishes, solicitors "will do so better informed in your area of specialisation (and other areas), better connected with your peers throughout the profession, and better able to serve the clients that walk through your doors."
This email address is being protected from spambots. You need JavaScript enabled to view it.