Diversity hypocrisy and my dream to work in the law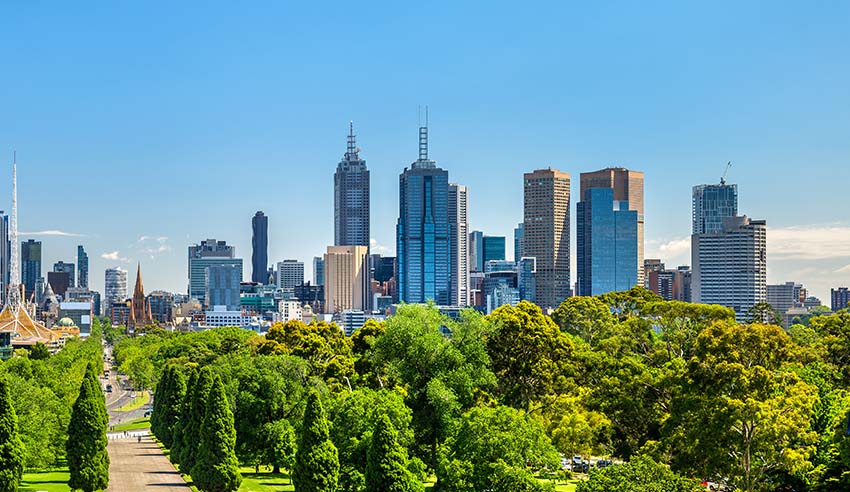 In the legal profession it is common for firms to tout their commitments to diversity in hiring and to emphasise just how much they care about ensuring that all legal graduates, no matter what their situation, have a fair chance to build a productive and fulfilling career in the law. But having spent the last few years searching for entry level legal roles, I can tell you that such rhetoric does not match the reality on the ground, writes Jonathon Hopper.
Most legal employers, to the extent that they do anything substantive to improve diversity in their workforce, focus only on narrow, obvious, relatively easily changed measures of diversity, such as the gender balance of partners in a firm. There seems to be little interest in undergoing much deeper, more holistic changes to the way employees are recruited and supported in their work in order to promote all aspects of workplace diversity.
In the US, law firms' diversity commitments in hiring and support in the workplace are judged in rankings by the Vault organisation on four broad categories: gender balance, racial diversity, LGBTIQ representation, and support for people with disabilities.
These four categories each require different thinking, approaches, and policies when it comes to ensuring that the people who are affected by them have the support they need to thrive in their chosen career, not just at the higher levels of a firm but throughout the entire organisation.
While all four categories must be carefully considered when thinking on the matter of improving diversity in the profession, it is the latter category of people with disabilities that I would like to focus on and; in particular, those like me who are affected by conditions that affect their personality and behaviour.
The practice of law is a profession that relies on trust and reputation, image and presentation are key to how legal practitioners build and maintain that reputation. It is understandable why legal employers would shy away from taking chances on people who have conditions that may make them seem odd or off-putting to most people, however, that does not mean that such a practice is either justified or wise.
Those of us who are outside the behavioural norm know how difficult entering the legal profession can be, but we have persevered with it because we know that we have something to offer.
I present my story in the hopes that it may illustrate the struggles that a person with a neurological condition can have when growing up, receiving their education, and preparing for a career in law. I do this in the knowledge that the way my condition has affected me is relatively mild, there are others whose conditions present a far greater obstacle to their flourishing in the careers they seek, and as a straight white man from a financially secure background I have not had to deal with discrimination or hardship for other reasons in my life.
I hope that showing the struggles that my condition has put me through may give you a sense of the scale of the problem. If I am being overlooked, then how many others are struggling through an even worse situation than my own?
As I look back on my life there are many things that fill me with regret, going back to when I was first diagnosed with Asperger's syndrome. As a child I had always been shy and uneasy around strangers, more at home reading books and exploring my own imagination than playing and building relationships with other kids. At school I was an easy target for bullies, having an awkward manner and a reputation as a bookish weirdo whose aloofness and social unease were easily (and sometimes rightly) taken for an elitist disdain for those around me.
When I discovered that there was a reason for my difference, that it had a name and could be measured and understood, I wasn't relieved or given peace in the slightest, but rather appalled. That I had a neurological condition meant that any hope that I had of one day growing out of my awkwardness and being able to relate to others fluidly and gracefully was gone, this was how I was going to be forever.
Between that knowledge and the stresses from bullying and social anxiety I spiralled into a depression that left me unable to complete schoolwork, I felt no desire to try if I had no hope of ever being accepted.
As I got older and both myself and the people around me matured I began to see things in a more positive light. I realised that while I may never be rid of the eccentricities that my condition gave me, I could work around them to improve myself, and I could open myself up to connecting with others if I didn't assume that everyone was out to get me.
Finding and connecting with the person who would go on to become my best friend helped immensely, he showed me that there were people out there who were genuinely interested in me and that I didn't need to shoulder everything alone. Therapy and special tutoring got me back on track academically, and I completed school with an 85.55 ENTER score in my VCE.
My best friend and I had dreams of becoming lawyers and one day opening our own practice together, so we each went to university with that goal in mind, he to Monash and then Victoria University to get a law degree as quickly as he could, me to the University of Melbourne for an undergrad bachelor of arts and then a postgrad Juris Doctor.
I was in the first cohort of the then new Melbourne Model, and I wanted to take advantage of the opportunity to earn a law degree from the most prestigious university in the country, no matter how long it took.
In this new environment, where I was just an average middling student rather than "the smart one" or "the struggling one", I quickly found a comfortable rhythm to my academic work that kept my progress moving steadily forward. I made new friends, tried new things, and gradually increased my confidence as I worked toward earning my first degree.
Once that was accomplished I dove headfirst into law school, but quickly found the deluge of work and new information overwhelming me, my old comfortable rhythm wouldn't cut it here.
It took me some time to adjust to the new environment, and I ended up failing one of my subjects in the first semester. I was given the opportunity to repeat the subject, and I did much better after that, but I still regret not being better prepared for the rigours of law school. I don't regret the third-class honours I received in my law degree, but I know that if I had gotten off to a better start I could have done much better overall. With time I discovered that there were some distinct advantages that my condition gave me, I was excellent at legal research, logical reasoning, and retention of legal knowledge.
The time since I have earned my law degree and completed my practical legal training has been difficult. Having graduated with no work experience, I have struggled to obtain entry level work, in the legal sector or anywhere else. Sporadic short-term stints in various legal support roles have given me something to build up my CV, but I have so far been unable to persuade any employer to take a chance on me in a full-time, ongoing legal role.
In the past three years I have been getting work where I can, doing the best job of it that I could, and when it ended moving on and looking for the next opportunity. I will continue to do this until that one fine day when someone hiring for a good, ongoing position says to me "I want you for this role" and I can start my career in earnest.
My best friend tragically passed away in the past year; sadly our dream to practice law together will never be realised, but even at the end he always encouraged me to keep going and never give up on myself. And no matter what anyone else may think of me, I won't.
Jonathon Hopper is a Melbourne-based law graduate. He holds a Juris Doctor, a Graduate Diploma of Legal Practice, and he was admitted to practice law in the state of Victoria in November 2016.