Victoria Police say Lawyer X had no conflicts of interest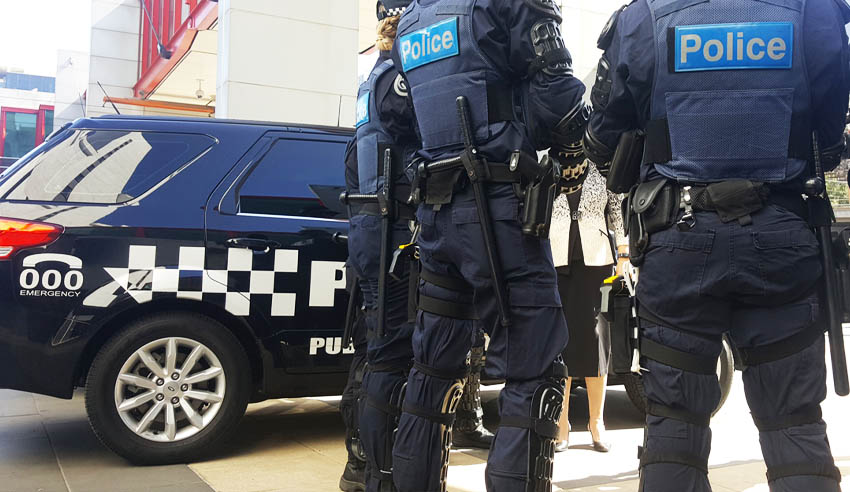 Victoria Police officers and handlers of Lawyer X Nicola Gobbo did not admit to a conflict of interest and were reluctant to own up to any wrongdoing in dealing with the barrister-turned-informer in the latest round of the commission's public hearings.
In questioning during the Royal Commission into the Management of Police Informants (RCMPI), Mr Smith and Mr Fox – attending via a voice link and under pseudonyms – have both refused to admit it was "irresponsible" for Victoria Police to use a barrister.
RCMPI counsel Andrew Woods asked Mr Fox if, prior to Ms Gobbo's registration as a human source, legal advice should have been sought first, Mr Fox refused to answer with a yes or no, instead opting for: "It's for Victoria Police to decide."
In the case of Frank Orman, Mr Woods asked if it was Victoria Police's belief it did not really matter what Ms Gobbo was telling police about her clients, as "she was acting in his best interests as long as it looked that way in court".
Mr Smith said he could "probably conceive" there were some issues with Ms Gobbo's appearance in court and he accepted that it was "abundantly clear" Ms Gobbo was not acting in her client's best interest on a number of occasions.
Whether Ms Gobbo will give evidence before the commission remains unclear, despite being served with a notice to attend. Commissioner Margaret McMurdo is expected to address this when the commission continues on Wednesday.
Until then, here's a breakdown of Mr Smith's and Mr Fox's questioning.
Ms Gobbo 'broke in', 'stole' documents from another barrister
The commission revealed Ms Gobbo broke into chambers and stole documents from defence barrister Sharon Cure, who represented crime boss Carl Williams. Ms Gobbo was concerned the documents would reveal she was a human source.
The secret police report read: "Ms Gobbo says that when she was going through Ms Cure's office, she found a list of phone records from Barwon Prison, obtained under subpoena, about [a prisoner] and records of daily contact with Ms Gobbo and Purana Task Force.
"[Ms Gobbo's] annoyed about this as she was reassured that these records could not be obtained and she says that she's now got no faith in the system."
In his questioning, Mr Woods asked Mr Fox if he provided consent to Ms Gobbo before she entered those chambers. Mr Fox said: "If anything had given me any suspicion that she entered any area unlawfully, I would have told my superior immediately."
Mr Woods pressed: "Not just unlawfully, it may have been burglary."
Mr Fox maintains he did not know she was going to steal anything and, if she had, he would have raised these concerns with his controller and had Ms Gobbo either formally reprimanded, if not at least charged for the crime.
Victoria Police 'not guilty' of reprehensible conduct
During his questioning of Mr Fox, Mr Woods read out the High Court's statement which found Victoria Police were guilty of reprehensible conduct when they encouraged Ms Gobbo to gather information despite legal professional privilege.
"Given the senior rank that you hold in Victoria Police, what's your reflection of what the High Court says of the use of Ms Gobbo during 2005 and 2009? Do you accept this?"
Mr Fox said he does not believe the High Court made the correct findings, given it was "relying heavily on the Comrie report", who "did not have all the facts" and was acting on information on sources that was not compiled by the Source Development Unit.
Mr Woods asked again: "You're a senior member of Victoria Police, do you understand that your position is that, insofar as the SDU, they simply got it right in relation to Ms Gobbo and didn't do anything wrong? Is that your opinion?"
Mr Smith said it wasn't his opinion and when asked again if Victoria Police are guilty, he said he thinks "the words are very strong".
Mr Fox added: "It's important for the commission to know what a senior Victoria Police member thinks of what the High Court has explained. Do you accept Victoria Police are guilty of reprehensible conduct in relation to Ms Gobbo?"
Mr Smith: "No."
Mr Woods: "Do you disagree with the High Court?"
Mr Smith: "I disagree with the strength of the words."
Victoria Police's attitude to 'dog' threats
Both Mr Smith and Mr Fox were reluctant to admit that Ms Gobbo's role as a human source may have been known to dangerous criminals after she received death threats from an anonymous person via text messages.
The word "dog" was focused on in this line of questioning. Mr Woods questioned Mr Smith on whether the threats were in the extreme and put that by using the word "dog", the criminals knew of Ms Gobbo's relationship with Victoria Police.
Mr Smith refused to admit this could mean Ms Gobbo's position was compromised.
"My recollection was there wasn't anything specific about the source talking to police. We believe it has to do with her having clients who made statements in their interests to assist police and, because of that, some other criminals considered that she was acting in [Victoria Police's] interest," Mr Smith explained.
Mr Woods pressed: "Even though you don't believe the text messages indicated they knew of her as the source, you can't exclude that possibility. You couldn't then and you can't now. Do you accept that?"
Mr Smith: "Yes, but I think if criminals had known that the source was acting as such, she would be dead."
This email address is being protected from spambots. You need JavaScript enabled to view it.