Lawyer X handler accused of being 'obtuse', passing blame to investigators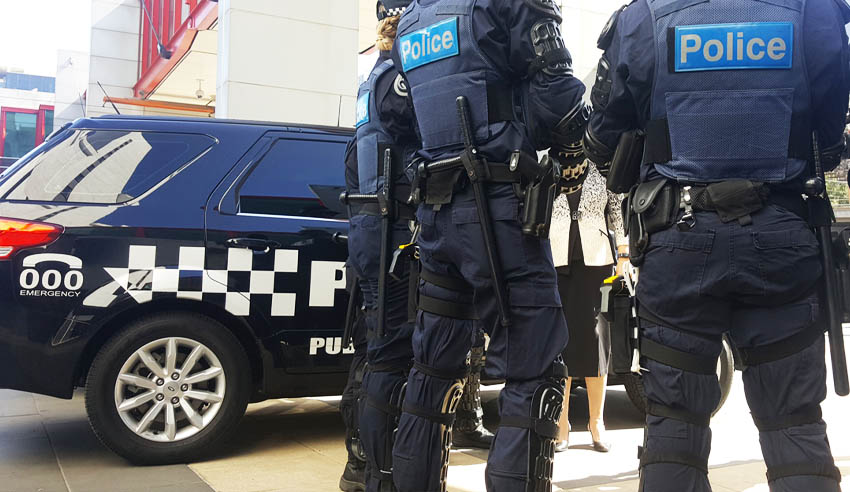 A former handler for barrister Nicola Gobbo said he agreed convictions were at risk of being overturned if her role with Victoria Police was exposed, as might now be a very real possibility for convicted criminals Tony Mokbel and Rob Karam.
In the latest round of public hearings for the Royal Commission into the Management of Police Informants (RCMPI), counsellor Chris Winneke cross-examined a handler of Ms Gobbo, "Officer Richards", who has been given a pseudonym to protect his identity.
Mr Richards said at stages during his time at the Source Development Unit (SDU), the members would discuss the possibility of verdicts being overturned. He said he had to speak for himself, but agreed it would look bad in a public perception point of view.
"As for a barrister using clients, I agree with that concept that convictions were at risk and therefore, there would be an explanatory process of how that came about and would involve a risk of appeal or a conviction being overturned. Absolutely agree."
With new law changes in Victoria, this could pave the way for Mr Mokbel and Mr Karam to appeal their charges. It comes after Faruk Orman was freed in July after Attorney-General Jill Hennessy ordered his conviction over a gangland murder be quashed due to how strongly the case relied on evidence supplied by Ms Gobbo.
Under new laws pushed by the Victorian government, the responsibility of responding to petitions of mercy will be handed over to the courts.
Break legal professional privilege at a cafe, not in chambers
During the cross-examination, Mr Winneke put a scenario to Mr Richards: Ms Gobbo spoke to clients, who believed they were speaking to a barrister and therefore, all the information they provided would be protected under lawyer/client confidentiality.
To this, Mr Richards said: "They're two different points from my understanding. So, the first point is she is acting as a barrister, I absolutely agree. We talked about the public perception. Visiting her clients? Absolutely, I accept she visits her clients."
"Her clients have privilege when they're talking about matters before the court, clients who believe they're speaking to their legal rep, which is the same as having the matter before the court and talking about their case – I agree with that statement."
It's during this that Mr Winneke pressed again, asking Mr Richards to look at the points as a whole and determine if there is any issue of Ms Gobbo acting as a human source.
Mr Winneke  said: "She's an agent of Victoria Police and continues to act for that client and convinces that client to plead guilty. You say there are no problems as far as that is concerned?"
Mr Richards responds: "I'm sorry, I don't understand the question."
"Are you deliberately being obtuse?" Mr Winneke responded, frustrated.
Later in the cross-examination, Mr Richards suggested conversations between a client and Ms Gobbo were confidential and under legal professional privilege when it was in the confines of a court or a chamber, but not if it took place in a cafe.
"Does it really matter if they're at a cafe?" Mr Winneke asked, referring to Mr Richards insistence that it's not enough of an official appointment to be considered privilege.
"From my personal opinion, yes it would," Mr Richards said.
SDU passes blame to investigators and chain of command
Mr Winneke asked Mr Richards if anyone at the SDU suggested a legal professional should have been consulted about the possibility of convictions being overturned. Mr Richards said it was not the responsibility of the SDU: "That's an investigator role".
"But you're a member of Victoria Police and you have concerns – do you say you have no obligation to do anything about it?" Mr Winneke pressed.
"I'm not saying it. SDU provided advice back to investigators, I'm not sure what it was," Mr Richards said.
Mr Winneke clarified that no one at the SDU was a lawyer or trained legal professional, and asked if it was ever a good idea to get a legal opinion. Mr Richards said it would have been, in hindsight, but cannot say for sure if advice was sought at the time.
"Did we as a unit seek advice? No, we didn't. In hindsight, we should have. It's also a matter for Source Management Unit (SMU) and a matter for chain of command and a matter for a lot of people that it should have been done properly," Mr Richards said.
This email address is being protected from spambots. You need JavaScript enabled to view it.