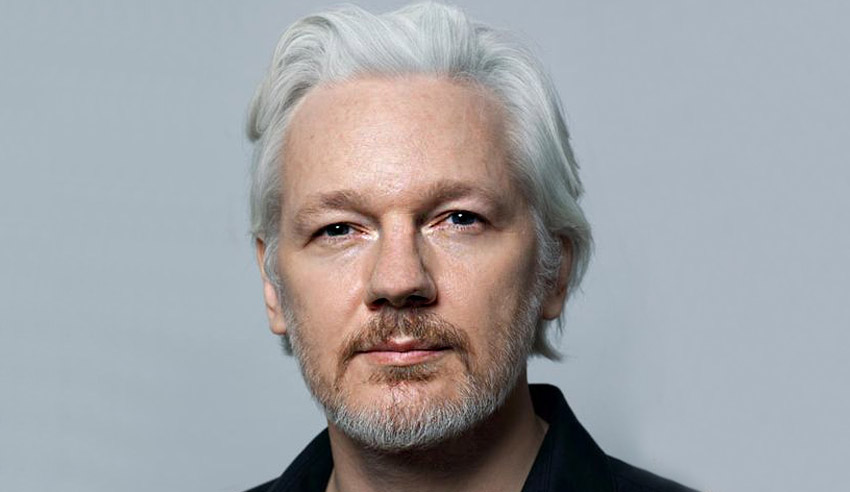 As Julian Assange's situation worsens, the Australian Lawyers Alliance is calling for the government to step in and resist attempts by the US to extradite him.
The motion was passed at its national conference and comes despite recent calls from Mr Assange to stop British authorities from releasing information about him to Australia and its high commissioner in London. This has effectively cut Australian officials from being able to monitor his physical and mental health, which they worry is depleting.
Australian Lawyers Alliance (ALA) national president Andrew Christopoulos called for Australia to intercede: "Julian Assange is an Australian and should be afforded the rights of an Australian citizen irrespective of whether we like or agree with his actions."
Mr Assange is locked up in the UK fighting extradition to the US. He has been held in London's Belmarsh prison since his arrest at the Ecuadorian embassy on April 11, where he had lived in asylum for almost seven years.
Mr Christopoulos said that despite Mr Assange's calls, which came last Thursday, his lawyers have written to the Australian government seeking consular assistance for an assessment in relation to the conditions of his assistance.
"This is about standing up for the rule of law, fairness and the freedom to expose wrongdoing," Mr Christopoulos said. "An Australian citizen is abroad and we are concerned that his wellbeing is being compromised. The reported decline of Julian Assange's physical and mental health heightens the need for urgent government intervention."
Foreign minister Marise Payne told media she was hesitant about interfering in a legal case from another country, as Australia would not want the interference if a legal issue was happening on our shores. Mr Christopoulos rejected this comment, pointing out several examples of when Australia has interfered in the past.
He specifically refers to David Hicks, an Australian detained in Afghanistan before then being transferred to Guantanamo Bay where he was detained by US military. In 2007, after public pressure in Australia, Mr Hicks signed a plea deal and returned home.
"Australia has history of intervening in international legal processes where we believe an Australian citizen is being treated unjustly," Mr Christopoulos said. "It is a situation where an Australian citizen is abroad and in a vulnerable position and the Australian government can, and should, assist."
Mr Christopoulos added Mr Assange is not facing any charges in Australia and there is concern about the reach of charges he faces overseas. He added that despite the pressure from the US and the UK, Australia does have power to return him home.
"If the Australian government chooses to make representation to the US, it is possible that the US charges against him could be dropped and Mr Assange would, therefore, be returned to Australia."
This email address is being protected from spambots. You need JavaScript enabled to view it.