Should law firms implement gender quotas and targets?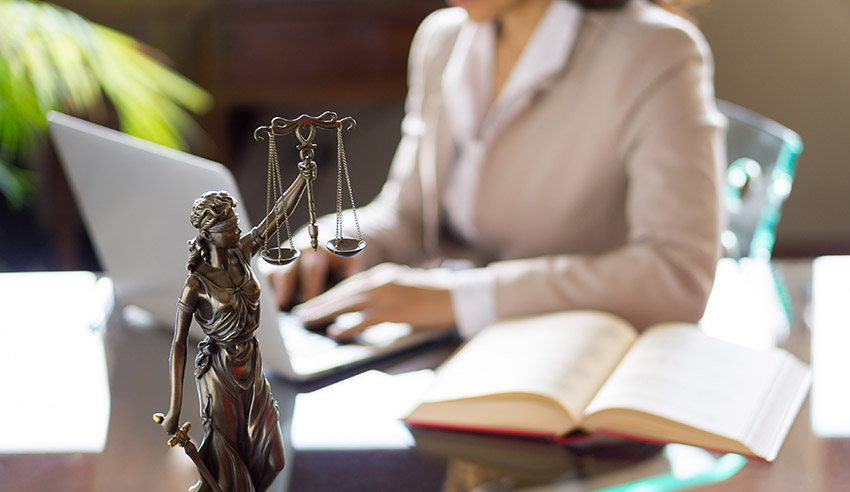 Lawyers Weekly asked six people from the legal profession what their thoughts are on firms implementing gender quotas and targets and while not all were on board with the idea, it was unanimous that the profession has a long way to go in this space.
Head of diversity at HFW Australia Carolyn Chudleigh said the firm appreciates gender equality is a long-running issue that will take time and focus. She said gender quotas and targets are relevant not just for the lawyers of the profession, but for clients too.
"Setting quotas or targets should not be the only thing we do. In order to achieve our goals, we first need to create the environment that attracts and retains women lawyers," Ms Chudleigh said.
"Particularly in some of the key sectors we service, such as shipping and construction which have historically been male-dominated industries, it is vital that we continuously provide opportunities for female lawyers."
For a wider context, the president of the Law Institute of Victoria Stuart Webb said this was the first year in history that women are outnumbering men in the legal profession, with Victoria reporting more than 50 of its solicitors are female.
"Yet, while there are more women then men entering the profession, this is yet to be reflected equally at the more senior levels," Mr Webb said.
Mr Webb said data suggests law firms have more knowledge about retaining people during the careers, from law students through to those with succession plans. This has included recognising there are changing career pathways and opportunities.
The Law Institute of Victoria is providing a platform for leading major law firms to have ongoing discussions around gender equality and share common strategies.
"The Law Institute of Victoria is committed to promoting gender equality in the legal profession. We acknowledge the good work being done by firms of all sizes. It is up to the individual firms whether they prefer quotas or targets to retain their workforce," he said.
Although Danielle Kelly, head of diversity and inclusion at Herbert Smith Freehills, said she is in favour of gender targets, she does not support quotas in the profession. She said setting stretch targets can be seen as a "public commitment" to taking the issue seriously, "provided that they are clear and have a defined date for their achievement".
"The fact that law firm partnerships are overwhelmingly male despite the fact that, for many years, a majority of those entering the profession are female must cause us to question the assumption that the status quo is merit-based," Ms Kelly said.
"Targets can serve as a disruption to the status quo and help focus attention on the full breadth of the talent pool, serving as a key data point for tracking progress."
In-house legal executive for Telstra, Justine Rowe, said all companies should be active in achieving gender balance in the workplace, but this is more than just quotas.
"It's not been that long since the legal profession was seen as a male-dominated field, and as we progress to equality in many aspects of the profession, I feel like it's possible and it takes courageous women to go first and support others," Ms Rowe said.
She said many women will often research a company's track record and commitments around equality before applying for a role, and it is important the company has a firm quota in place to provide a sense of security and reassurance.
"The feeling is magnified when there's additional evidence of commitment turning into reality – for example, our CEO is a Male Champion of Change and we're a signatory to the UN Women's Empowerment Principles which are two great beacons."
Young lawyer at Clayton Utz Shaun Chng said it is important to have mechanisms in place to empower women, much like targets and quotas. He said ultimately, it depends on the organisation and the law firm, and "it may be a matter of using one or both".
"Having measurable tools in place is critical for firms to follow through with meaningful change. The path will depend on a workplace's culture, its infrastructure in place to support gender diversity (including progressive policies and procedures) and, more importantly, a genuine willingness to change and embrace female representation," he said.
He added that if these are in alignment, "firms and the broader legal profession will be far better placed to reach true gender equality".
Australian Women Lawyers vice president Leah Marrone said "equity is not inevitable and measures are needed to ensure it is reached." She added more research will lend to the scale of these issues and the strategies used to address them.
"We must be intersectional in our approach to creating change and ensure alongside gender equality, we work to ensure our profession reflects the broad diversity of our population," Ms Marrone said. "We need to listen to their voices and follow their lead."
Ms Marrone added the Law Council of Australia has been on the front foot with plans like the "Equitable Briefing Policy", "but this is just one piece of the puzzle".
"We need to question our assumptions of what a lawyer looks like, how we work, what is measured, what is valued and how we can truly assess merit," she said.
This email address is being protected from spambots. You need JavaScript enabled to view it.