What the draft review into consent laws could mean for sexual assault victims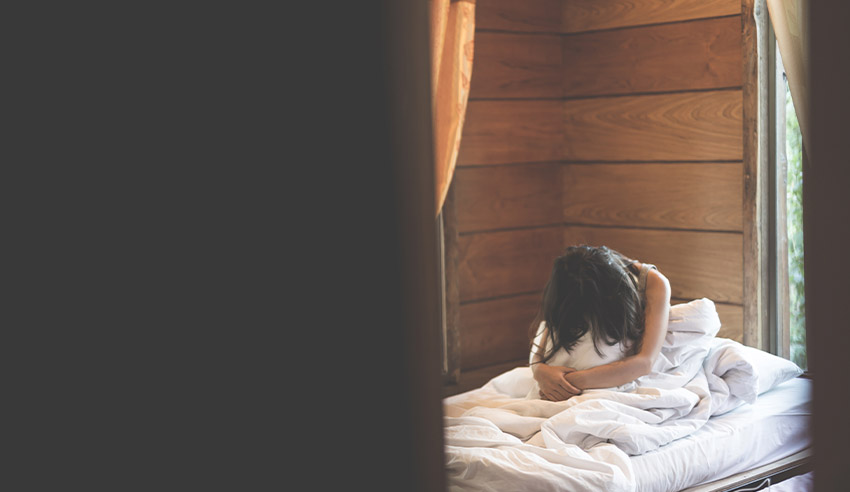 Proposed changes to consent laws could enforce harsher penalties on "catfishers" who trick victims into sexual activity, enforce fundamental rights to withdraw consent during sexual activity and take away elements of bias from a juror's decision-making.
In a draft review by the NSW Law Reform Commission, victims of sexual assault could have a better chance of proving consent was not given. The proposed changes would ensure "every person has a fundamental right to choose whether or not to participate in sexual activity" and that "a person's consent should not be presumed".
"Our review [into consent] is occurring at a time when discussions about sexual assault and harassment are becoming increasingly prominent in public discussion," the NSW Law Reform Commission said in 2018, noting the power of the #MeToo movement.
In May 2018, the NSW Attorney-General Mark Speakman asked for a review on the law of consent and knowledge of consent in relation to sexual offences after Saxon Mullins waived rights to anonymity to discuss the acquittal of Luke Lazarus, who she accused of raping her but was acquitted from three years jail due to "no reasonable grounds".
Along with new laws around catfishing, withdrawal of consent and jury bias, the NSW commission also suggested a list be created to define when consent is not given.
"[The commission] propose that the law provide that a person who does not do or say anything to communicate consent does not, in law, consent to sexual activity. That is, without communication of consent, there is no consent," the draft review said.
Law reform to catch 'catfishers' for tricking victims
The proposed changes to consent laws means those who lie about their identity across dating apps, social media or other online communication platforms to coerce someone into meeting and then engaging in sexual activity could face sexual assault charges.
"This would apply when a person mistakenly believes sexual activity is with one person but is in fact with a different person," the draft review read, adding consent is not valid when a person is mistaken about the purpose or the nature of the sexual activity.
"Catfishing" is prevalent across dating apps and online forums to trick victims to either engage in sexual activity, provide sexual imagery or lured to a property and assaulted. The reform could enforce penalties on those using fake identities on dating apps, such as Tinder or Bumble, but it could also impose greater consequences on paedophiles.
On 15 October, Penrith District Court charged Brendon John Grindley after he posed as a young girl online so he could persuade young boys on social media to send sexual images of themselves. He was found to be in possession of over 12,000 images and 653 videos containing child exploitation material.
On top of being charged for being in possession of the material, and provided the law is reformed in line with the draft review, child sex offenders could also then potentially be charged with sexual assault for procuring material using a different identity.
Changing attitudes around withdrawal of consent
While the commission is not proposing that the meaning of consent be changed, it will suggest clarifying its definition to ensure the language is clear and indistinguishable.
By doing so, a person may, by words or conduct, withdraw consent to a sexual activity at any time before or during the sexual activity. The commission said the subsection would "clarify that a person can withdraw consent at any time" which reflects common law and the reference to "continuation" in the definition of "sexual intercourse".
The clearer language would also enforce that consent to one particular sexual identity does not mean there is consent to another and that if a sexual activity is performed in one way, it does not imply consent for it to be performed in another way.
This comes as the National Community Attitudes Towards Violence Against Women Survey (NCAS) youth report released in May of this year found almost one in seven young Australians believes a man would be justified in raping a woman if she initiated the sexual activity but later changed her mind.
"These dynamics and expectations can contribute to some people failing to see a need to gain consent or to assuming that if a person consents to one thing, they consent to any sexual contact, rather than recognising that consent must always be an ongoing and respectful process of negotiation," the NCAS survey read.
A step towards limiting bias in jury
The commission is proposing judges or jurors should be required to consider whether the accused person said or did anything to ascertain if the complainant consented and, if so, what the accused person said or did to ensure consent was given.
"Research shows that misconceptions exist in the general community and that they may affect how jurors make decisions in a trial," the draft review read. "Jury directions can play an important role in addressing these misconceptions or assumptions."
According to recent Australian Bureau of Statistics and the study "Juror attitudes and biases in sexual assault cases", less favourable attitudes towards rape victims had an influence on the decision in a sexual assault trial. Often, the jury were biased towards men, those with lower incomes and political leanings.
It also found several prime examples worked against the victim, including whether she immediately sought help, if she continued to work and whether she flirted prior.
"Rape is not always committed by strangers, victims do not always scream for help, obvious physical injury is uncommon and the majority of victims do not report the incident to police at all," the study read.
"The reality for many sexual assault victims is, as long as misinformation about rape and stereotypical beliefs about how a victim would behave exist within the community, the likelihood of convincing a jury that a sexual assault did occur in the absence of supporting evidence will remain low."
This email address is being protected from spambots. You need JavaScript enabled to view it.