Split execution and electronic signatures: Unresolved and untested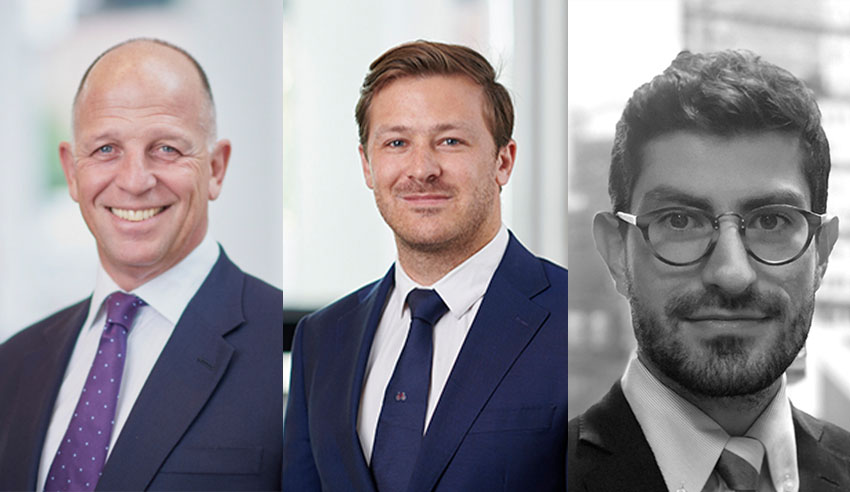 A recent judgment has posed questions about what constitutes a valid execution of a contract, write three MinterEllison lawyers.
In a judgment delivered on 16 July 2019, the South Australian Supreme Court cast doubt on the validity of many contracts by holding that two increasingly common methods of execution were invalid under section 127 of the Corporations Act 2001 (Cth) (the act).
The methods in question were split execution – where two signatories for one party themselves execute separate counterparts of the agreement – and the use of electronic signatures. Bendigo and Adelaide Bank Limited (ACN 068 049 178) & Ors V Kenneth Ross Pickard & Anor [2019] SASC 123 (Pickard) suggests that neither may constitute valid execution pursuant to s 127 of the act.
The decision means that companies that use these methods of execution are likely to find that most, if not all, of their contracts executed in this way are invalid. Pickard is the third of a recent series of decisions in which invalid execution of loan agreements has prevented recovery.
Pickard was primarily concerned with a claim to recover moneys under a guarantee which was annexed to a loan deed. The guarantor argued that the loan deed was invalid because it had not been executed in accordance with s 127(1). That section relevantly states that: "A company may execute a document without using a common seal if the document is signed by two directors of the company or a director and a company secretary of the company".
Electronic execution
The loan deed in Pickard was executed by office staff affixing the electronic signatures of a company secretary and a director. The director accepted that he did not review loan deeds to which his electronic signature was applied on a frequent basis and that a standard form signature page was likely used in this instance.
The lending bank argued that the use of electronic signatures for this purpose had been authorised by board resolution. However, the court held that the resolutions in this case did not go so far as authorising the placement of signatures on loan deeds; they were limited to formally accepting various loan and finance applications. It was found that as the director and company secretary did not intend to authenticate the document by the placement of their electronic signatures, and had no involvement in the production or authentication of the loan deed, s 127 had not been complied with, the loan deed had not been duly executed, and the bank could not enforce the guarantee to recover the outstanding loan amount.
While each state and territory has enacted their own versions of the Electronic Transaction Act 1999 (Cth) (ETA), s 10 of the ETA does not apply to the act. Therefore, the ETA provides little guidance in the way of a national approach to electronic execution.
What can be extracted from Pickard, and recent decisions, is that the requirement for compliance with s 127 is that a deed must be physically signed by the relevant company officer or that the officer must take additional steps to authenticate the mark appearing on the document as his or her signature. Accordingly, the use of an electronic signature alone, may not be sufficient for the purposes of s 127.
It is important to be cognisant of this requirement but where Pickard departs from the norm is by suggesting that where two signatures are required to validly execute a document, as in s 127(1), it is not sufficient that their signatures appear on different counterparts or copies of the document.
Split execution
It is customary for agreements to contain a boilerplate counterpart clause that allows the parties to execute separate but identical copies of the agreement which taken together, constitute the agreement.
Pickard does not invalidate s 127 documents executed in counterpart, with each party providing a single executed counterpart. Further, the two individuals who sign an agreement on behalf of a company need not do so in each other's presence. However, they must both sign the same static document. It is not sufficient that their signatures appear on different counterparts or copies of the document.
While not expressly dealing with the issue, Pickard also implies that an agreement which is signed by one director or company secretary, and then sent electronically to another signatory to execute, may be invalid. While the counterpart would appear to be executed by both signatories, the original counterpart held by the first signatory would still only bare a single signature. The transmission of the document via electronic means in essence creates a counterpart, inconsistent with Pickard.

Recommendations
This need for further authentication of electronic signatures and the requirement for there to be a single static counterpart, make execution of documents in accordance with section 127 cumbersome and frustrating, particularly for companies whose directors are not regularly in the same location. Perhaps of more immediate importance, it also means that many agreements thought to be valid may now be unenforceable.
We recommend that companies that execute agreements in the manners described above should review all of their agreements to assess their validity and address any suspect documents.
A document that has been invalidated by split execution cannot be cured by ratification because the agreement is void from the outset. This means that a company needs to check each agreement individually and consider if it can get the counterparty to agree to re-execute.
Going forward, they should also avoid electronic execution, and ensure that a single static counterpart is executed with wet ink signatures. In the event that electronic execution is used, a company should take steps to sufficiently authorise the affixation of the electronic signature.
Companies also need to consider whether they are prepared to accept a document from their counterparty which has been executed electronically, or has been executed by one party in separate counterparts.
If you are in doubt as to the validity of documents previously executed, in light of the issues address in Pickard, we recommend that you undertake an internal audit of all agreements executed pursuant to s 127 and if you have concerns as to their enforceability, seek legal advice.
Mike Hales (partner), James Barrett (lawyer) and Dylan Hoyne (graduate) all work at MinterEllison.