Assistant commissioner had 'serious concerns' about Lawyer X, handlers should have shut down confidential disclosures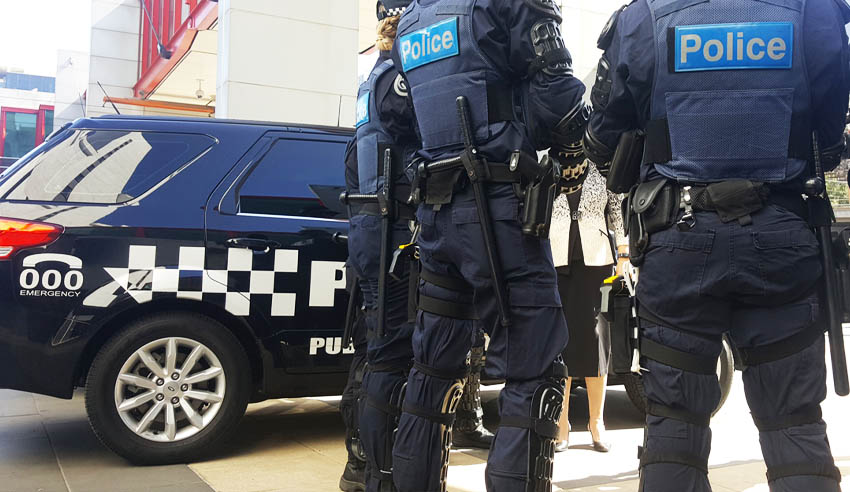 An assistant commissioner of Victoria Police said he was concerned and disappointed about the use of barrister Nicola Gobbo as a human source.
John Blayney told the royal commission (RCMPI) the Source Development Unit (SDU) and Victoria Police should have sought legal advice at the very commencement of Ms Gobbo's registration due to the "complexity" of her role as a legal practitioner.
"The circumstances in regards to utilising Ms Gobbo as a human source involved a lot of complexities, particularly from her profession and her acting for a range of criminals.
"Potentially, it would mean that the system had in some ways become open to being corrupted around evidence being tainted, unfairness being an issue for us to manage and the whole issue of the discredit that would occur," Mr Blayney said.
He said human sources were often complex, but there were a lot more risks involved in utilising a criminal barrister, pointing to the importance of legal advice.
On top of this, Mr Blayney said handlers should have conducted more risk assessment of all the disseminations from Ms Gobbo's information to ensure no conflict of interest.
"If a human source had started talking about things that had a breach of confidentiality or a conflicting issue, then the handler should have stopped them. However, that does not mean that things that are said shouldn't be written down. The next step is ensuring you do the right thing and the dissemination is risk assessed," Mr Blayney said.
SDU 'exceptionally dedicated', even if controller didn't read risk assessments
The commission also heard from assistant commissioner Dean McWhirter. At the time, Mr McWhirter was placed at the SDU as a controller but did not read the assessments of Ms Gobbo, much to the confusion of the RCMPI's counsel.
RCMPI counsel Megan Tittensor asked why he wouldn't have read it, to which he said he was "hardly in that particular role". When asked if he had access to a phone – and therefore access to the risk assessment – Mr McWhirter said he did.
At another point in questioning, Mr McWhirter said he barely knew about Ms Gobbo.
"It's hard to understand how you would have been in charge of the SDU as a controller without knowing about Ms Gobbo at that stage," Ms Tittensor said.
Later in the commission, Mr McWhirter said he did not know who key gangland figure Milad Mokbel was, despite him being a major player in the Mokbel cartel investigation.
Much like the witnesses that went before him, Mr McWhirter was supposedly ignorant to a lot of the issues that came up with Ms Gobbo – namely, that she was informing on her own clients and the legal ethics that came as a result of that.
When Ms Tittensor asked if he had been following news coverage of the commission, Mr McWhirter responded: "Not particularly.
"It's interesting how media are actually reporting this. So, accuracy might be challenged."
Lawyers Weekly can assure the reader, and Mr McWhirter, that everything reported is coming direct from the commission. We also encourage staying updated, especially if you are about to give evidence before this major royal commission into your own organisation.
Ms Tittensor, not quite believing this either, pushed on. She asked about legal issues around certain circumstances: "If steps are taken in various court cases, it is such that the information doesn't see the light of day. What do you think about that?"
All Mr McWhirter can respond with is: "It's a broad issue."
This email address is being protected from spambots. You need JavaScript enabled to view it.