Police commissioner told examiner to be lenient with Lawyer X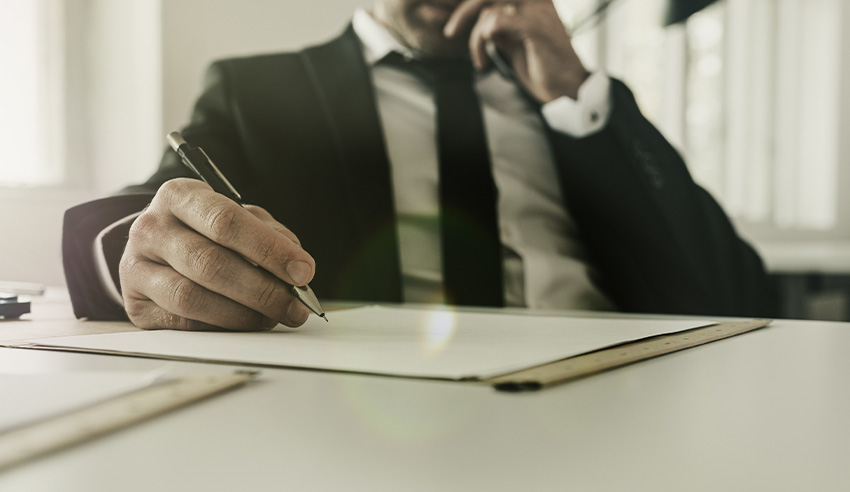 Victoria Police chief commissioner Graham Ashton has admitted he asked an examiner questioning Nicola Gobbo to be lenient with her in order to protect the force's ongoing relationship with the barrister-turned-informant and subsequently, further its ability to continue receiving gangland information.
The Royal Commission into the Management of Police Informants heard in August that Victoria Police and the Office of Police Integrity (OPI) tried to use its coercive powers to compel Ms Gobbo to disclose what she knew of the 2004 murder of human source Terrence Hodson. Now it has heard the current chief commissioner, Mr Ashton, attempted to cushion this examination.
In a heated discussion between Mr Chris Winneke and Mr Ashton, there is some contention around the motives of the chief commissioner during this 2007 meeting.
"What I'm suggesting to you is prior to any questions and prior to [judge Tony] Fitzgerald forming the view Ms Gobbo was lying, you had told him he is dealing with this person who was entitled to some gentle treatment because of the fact she is providing cooperation with Victoria Police," Mr Winneke put to Mr Ashton during Tuesday's examination.
Mr Ashton stumbles over his response: "It was what he should be anyway, yeah, being able to ask every question he wanted and he didn't – and I was trying to say 'Can you do that?', 'Is that possible without having to compromise what Victoria Police [were] trying to achieve?' and he was frustrated about the fact he thought she was lying."
Mr Fitzgerald was the independent examiner brought in to investigate corruption within Victoria Police in relation to the Hodson murders. He was told she was a human source – apparently not by Mr Ashton – and that he should avoid compromising questioning.
This was supposed to be a secret hearing, but Ms Gobbo disclosed this to her handlers prior to the hearing. When asked if she did, she refused to answer and Mr Fitzgerald requested an adjournment, adding he expects Ms Gobbo to "speak fully and frankly".
In Tuesday's examination, there was further contention around the timing of this meeting. Mr Ashton insisted that it took place after the hearing had taken place.
Mr Winneke, appearing frustrated by this response, said: "Are you suggesting to this commission that you did not have this heated conversation with Mr Fitzgerald prior to the hearing?"
Later he added: "It's quite apparent what you were talking about is annoyance that Mr Fitzgerald is expressing his frustration about having to reshape his examination of the witness. That is something that occurs before. It's quite apparent, Mr Ashton."
"No, I don't think so," Mr Ashton said.
When asked if it was a future conversation after the hearing, Mr Winneke asked if he meant that future examinations would need to be reshaped – which, Mr Winneke says, is not a better outcome than it happening prior.
"Yes," Mr Ashton said.
Mr Ashton failed to include some elements of this meeting in his statement, which Mr Winneke suggested means he is hiding the fact he was asking for leniency.
"Ultimately, Mr Fitzgerald is running the inquiry. If he wanted to ask what he wanted to ask her, he's entitled to do that. He's running it. But I certainly was of the view that he was a very experienced person to chair this sort of hearing, is it possible that we could get the information we need –" he said, before being cut off by Mr Winneke.
"Are you concerned you didn't want it to be seen that you were attempting to influence the questions that the independent examiner was seeking to ask?" Winneke said.
Mr Ashton said it was not his intention, and that he simply wanted Victoria Police and the OPI to receive critical information while at the same time protecting Ms Gobbo.
This email address is being protected from spambots. You need JavaScript enabled to view it.