Fact checking Lawyer X: What Nicola Gobbo's allegations mean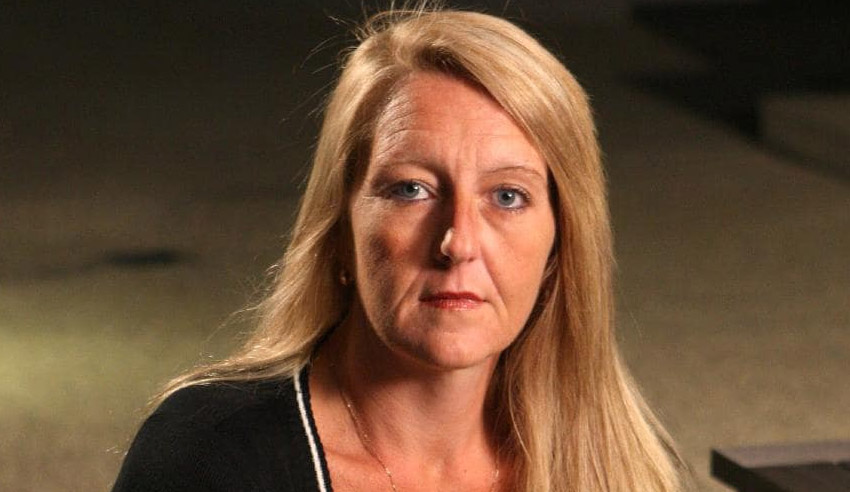 Despite only recently arguing that she is too unwell – both physically and mentally – to give evidence before a royal commission, human source Nicola Gobbo gave a "tell-all" interview to the media. We clear up some of her explosive allegations.
The barrister-turned-police-snitch on gangland members during the mid-2000s is now facing consequences for her interview to ABC's 7.30. Just a week prior to the interview, Ms Gobbo's lawyers argued she was too mentally unstable and physically unwell and would not ultimately be fit to provide her side in the major police scandal.
On Wednesday morning, commissioner Margaret McMurdo called on the lawyers that have been representing the disgraced barrister in the last 10 months, who claimed there was no notice Ms Gobbo had flown across the world to give this interview.
"It was clear from this interview that this interview was recorded last week. You made submissions last week about her providing reasonable excuse to this commission for her non-attendance," Ms McMurdo started before the commission commenced.
"I would like to know why that at about that very time, she was flying to an international destination and giving a lengthy interview to a nationwide media that was not disclosed to this commission when I was being told she was too unwell to give evidence?"
Counsel Rishi Nathwani said he "unequivocally" did not know the interview was taking place, and was ordered to address it in full on Thursday morning.
Before he does, we broke down her major allegations.
The 'threat' to her children is not unfounded
Throughout the interview, Ms Gobbo was adamant that the life of both herself and her two young children are at risk if she is to make a return to Australia. She said her family is essentially "stranded overseas" and effectively "stateless".
"I have been told, as have my lawyers, that if I return to Australia, the police will arrange for DHHS (the Department of Health and Human Services) to remove my children from me," Ms Gobbo told 7.30 journalist Rachael Brown during the interview.
Ultimately, Ms Gobbo's concern is that Victoria Police told her that her children are at risk and the potential risk is so great that it is in the best interests for her children to be taken out of her custody and placed somewhere they would be, arguably, safer.
This goes back to the High Court's judgement, in which it raised the possibility that by refusing to enter witness protection program, Ms Gobbo will be subjected to protection application by the DHHS to protect her children from harm. Ms Gobbo rejected witness protection due to her claiming to feel unsafe with Victoria Police.
Associate of Nicholes Family Lawyers and former child protection practitioner at DHHS Alastair Noakes said if she is to return to Victoria and place her children at risk of major repercussions from her actions, the DHHS is empowered to issue the application. This will be "due to a failure on her part to protect them from such".
"Any such protection application does not automatically result in immediate removal of children from their parent's care, however, on the known facts of Ms Gobbo's matter, this would likely be the end result as there are few conditions on the order that could be put in place which would otherwise guarantee the safety of the children," he said.
Legal professional privilege does have its limits, but does not excuse her
Before alleging that the media reporting on Ms Gobbo's role with the Victoria Police is "grossly misreported", the barrister claimed that she did not betray her clients and that it is "perhaps misunderstood" – despite the evidence from major witnesses.
She gave this to excuse breaching confidentiality with her clients: "An analogy I have for you is if you came to me and you were charged with murder and you sought advice in relation to how best to achieve the best outcome for yourself, and in the course of talking to me you told me all about your mate Bob who had guns hidden in his house for an armed robbery that he was about to commit, anything you tell me about your murder charge is subject to privilege, and the privilege is yours, but anything you tell me about Bob and his guns and his armed robbery is not privileged. It can't be."
When asked if most people would assume that the entire conversation would be under legal professional privilege, Ms Gobbo said: "That's not what the law is."
According to Rule 114 of the Legal Profession Uniform Conduct (Barristers), she would not be permitted, as a barrister, to disclose or use confidential information obtained in the course of practice to whom she owes some obligation of confidentiality. On top of this, Rule 35 stipulates she must "fearlessly" promote and protect client's best interest.
In the Australian Solicitors Conduct Rules, Ms Gobbo may have grounds, with Section 9 stipulating a solicitor can disclose confidential client information if they believe there is reason to prevent "imminent serious physical harm to the client or another person".
Putting aside that Ms Gobbo may have breached legal professional privilege, and still argues that she was in the right, the commission long ago played audio footage where the barrister admitted to throwing out her obligations to confidentiality.
In a call between her and two handlers in July 2006, Ms Gobbo said she would "be so f****d" if anyone was to find out about confidentiality issues: "Repeatedly I've chucked ethics out the window, I've chucked legal professional privilege out the window, I've chucked my career out the window if any of this ever came out."
Victoria Police 'forced' her to assist, but what about the AFP?
In one of her most explosive allegations against Victoria Police, Ms Gobbo said there were moments she felt threatened and manipulated into assisting police: "They made it clear to me if I didn't continue to assist them and to do what they asked, they would release my name and effectively feed me to the wolves."
Whether this is correct or not remains up to Ms Gobbo, Victoria Police and this ongoing royal commission – but it's important to note here that only a couple of weeks ago, the Australian Federal Police disclosed Ms Gobbo approached them to offer assistance.
Understandably, she could have felt pressured then too. Except, both times, AFP said they received her information after she approached them, and did not use it.
"Ms Gobbo sounded tired and emotional and said she was having trouble coping with the issue. Ms Gobbo reiterated that she did not intend to compromise the AFP and remind federal agent 1 that it was she who approached the AFP," the statement read.
Later in the statement, it was disclosed that Ms Gobbo was not approaching the police to inform on a third party mentioned in one of those conversations – she was wanting to disclose information "about the alleged fraud" of her client.
What happens now?
Ms Gobbo said there is "obviously a lot I am keen to say", particularly around the then chief commissioner Simon Overland, who is due to give evidence next Monday.
Ms McMurdo ordered that she appear before the commission on 29 January, but prior to the interview, she was "not confident" that Ms Gobbo would do so. But if this interview is anything to go by, Ms Gobbo should be "keen" to front the commission.
And then there's an impending civil proceeding against Victoria Police, from Ms Gobbo herself. When asked if she planned to sue, she said "absolutely, yes".
This email address is being protected from spambots. You need JavaScript enabled to view it.