Handling of Lawyer X 'illegal and chaotic', Sir Ken Jones says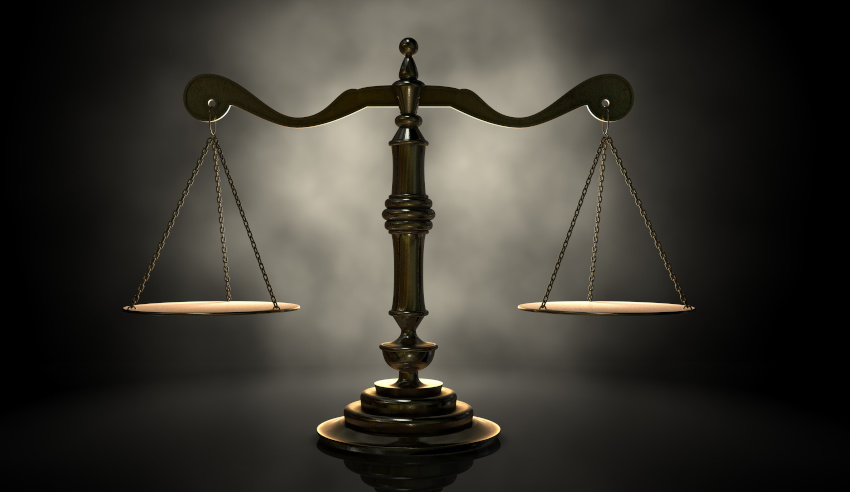 Former Victoria Police deputy commissioner has returned to Australia to give evidence in the royal commission into police informants and has called out the force for its "illegal and chaotic" handling of Nicola Gobbo which undermined "remnants of common law".
Sir Ken Jones set the precedent for his examination early, delivering an explosive line of the relationship Victoria Police had with management, its sources and relationships with the community: "It began as highly irregular and unethical and deteriorated over a number of years to something that was illegal and chaotic."
That set the tone for the rest of his questioning. He would go on to slam the loyalty of officers to their management, which he thought was "wrong and toxic". He said that in his time with Victoria Police – as one-time deputy commissioner to Simon Overland – he found the handling of human sources and issues at his level "distasteful".

Sir Jones said Ms Gobbo's role with Victoria Police, particularly in breaching her duties to legal professional privilege, led to a conspiracy to pervert the course of justice, which led to severe consequences: "The damage that has been done is severe."
"If that particular person you've discussed goes through to trial, the trial judge, the jury, the prosecutors don't know about it. They don't have a fair trial," Sir Jones said. "You fundamentally undermine one of the remnants of the common law democracy."
He then said: "What might have started as an ethical arrangement quickly descended into chaos. By the time the train had sort of run away, they didn't know how to stop it."
One of the reasons Sir Jones was believed to have left the Melbourne police force was due to the handling of Ms Gobbo. He was accused of leaking information to a journalist and there was a very public spat between himself and Mr Overland. At one point, the Office of Police Integrity (OPI) had his phone tapped to undermine him.
Sir Jones said he was unaware of Ms Gobbo's "parallel and secret life" with the police when he first took on the role, but in the weeks following Carl William's murder in 2010, he began to dig and it "became more and more shocking to me".
It's important to note here that Sir Jones was briefed extensively on certain cases from the moment he started with Victoria Police. Ms Gobbo had a hand in most – if not all – of the cases, but Sir Jones was kept in the dark until much later in the game.
Once he was aware, he did approach regulators and the Ombudsman to inspire a wide investigation into the role of Ms Gobbo. However, other senior members were not open to his own criticisms, often asking him to refrain from voicing constructive criticism.
"You need to be able to withstand construction criticism – anyone has to. You have the trust of the public to get it right," Sir Jones said and later added: "If I had been listened to back then, who knows what we would have been able to stop and deal with."
On the lack of accountability at senior levels, Sir Jones said it was opaque and obscure and he thought the best way for public service to operate was to have a clear line from management to the people receiving any of Victoria Police's services.
These criticisms extend to the OPI, which the commission heard often conducted joint investigations with Victoria Police despite being the independent investigatory body in managing and dealing with corruptions issues within the police force.
Sir Jones said that it "totally compromised them in my opinion" and that "people swam or sank together", referring to the unusual relationship between the two organisations.
"There's a fundamental understanding and the need for regulation," Sir Jones said to counsel for the commission. "Police have tremendous powers to deprive people of the liberties and they need to be held to account for that, also be held to account for what they do and delivery for policing because at the end of the day, people depend on it."
Moving on to the civil proceedings brought by Ms Gobbo – and the proceedings which are due to be brought against Victoria Police by Ms Gobbo – Sir Jones said that when he was informed of the end result, he was "absolutely shocked".
The proceedings were over "remarkably quicker" than one would expect of a case that had this much breadth. Sir Jones alluded to it being Victoria Police not arguing against Ms Gobbo's allegations for why she was owed the payout she received.
"There was a conflict in that she more or less was forced into becoming a witness and from what I read and understood, I believed that wasn't the case," Sir Jones said.
"Those two views couldn't be reconciled, but moreover the fundamental issues which caused the High Court's judgement weren't discussed or mentioned in any way, shape or form. It was completely ignored and that looked too convenient to me."
And then there's the conflict of opinion, which Victoria Police did not act on.
"Fundamentally, what we're saying to her is we're playing along. There's a conflict of view here. We have her saying she's forced into this, and she's named the chief. We have some very credible and of high integrity investigators saying something different. And I think on that basis, the issues ought to have been resolved before that," he said.
This email address is being protected from spambots. You need JavaScript enabled to view it.