A year of Lawyer X: What happened and what we should expect in 2020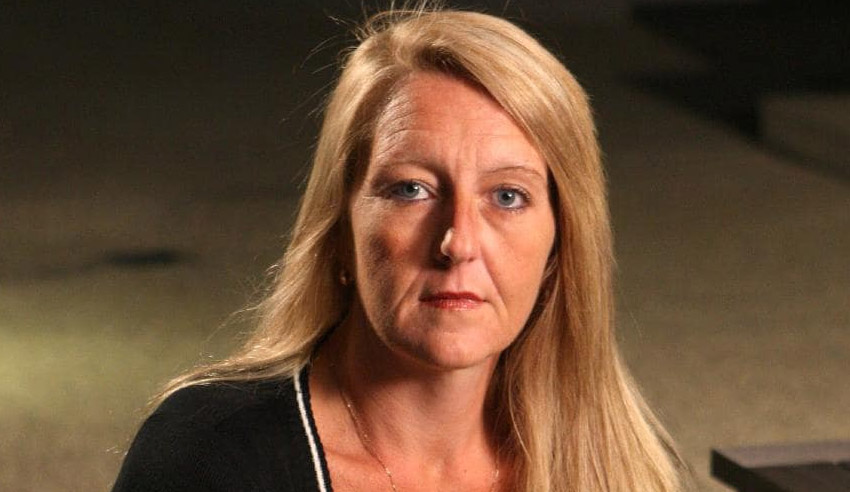 The Royal Commission into the Management of Police Informants (RCMPI) concluded for the year this week, to resume again on 21 January next year. There were quite a few major disclosures into the handling of barrister-turned-informer Nicola Gobbo and we broke them all down again before the new year.
At the end of January, Ms Gobbo will be expected to give evidence and finally provide her own side of the events. This could mean finally getting answers to questions which have been posed to other major witnesses. But it also means we're still a long way off a conclusion and, quite possibly, any organisational change in Victoria Police.
March and April: The Lawyer X royal commission kicks off
The commission began in March, kicking off after the Victorian Bar said a commission was best placed to appreciate the full context of Ms Gobbo's conduct. After her identity was disclosed, Victorian Bar president Matthew Collins said Ms Gobbo's conduct was "egregious" and he was "appalled" at the revelations.
This was around the time the Lawyers Weekly's live blog was established and we started to follow the commission really closely. The information below was everything we found, but if you want a rundown of Ms Gobbo's role prior, we have that here too.
May and June: Delays begin but so do major disclosures
To kick off some of the major delays that we would come to get used to, the Andrews government granted the royal commission additional time to report on the cases which were impacted by Ms Gobbo. But closely following this were revelations of some of the darker sides of Victoria Police and its dealings with underworld figures.
One such revelation came from Peter De Santos, a former detective inspector. He told the commission Ms Gobbo contacted him on the night of the Hodson murders to tell him that Andrew Hodson believed his parents had been murdered.
It started a lot of speculation around Ms Gobbo's role in the murders.
Speaking of the speculation around Ms Gobbo's role in murders, Attorney-General Jill Hennessy said "there may have been a miscarriage of justice arising from her role as a human source" and granted Faruk Orman's case to the Court of Appeal.
To finish off June, we got to hear from former and disgraced officer Paul Dale, who would become a major name in this royal commission. He told the commission he had "absolutely no idea" of Ms Gobbo's role and that he "wouldn't have gone near her with a 40-foot pole if I knew she was a police informer".
He said he sought legal advice from Ms Gobbo and it was a "disgrace" Victoria Police pushed her to do it. He added it was a "complete breach of Victoria's legal system".
July: Convicted murderer walks free as progress report is handed down
Mr Orman, a man represented by Ms Gobbo, was granted a reprieve from his 12-year gaol time and released on the grounds information which led to his arrest for murdering an underworld figure was contaminated by his lawyer. In a statement, Mr Orman said he felt lucky he was released and "most grateful" to the legal system for granting it.
Earlier in the month, Margaret McMurdo handed down a progress report, which detailed the "mammoth, Janus-like task being undertaken by the commission". She reiterated rights to independent legal advice and expectations that lawyers act ethically.
"Police perform an essential public service in detecting and investigating crime and in protecting the community," Ms McMurdo said. "They must exercise their considerable power and authority according to the law they are sworn to uphold, even when under extreme pressure to solve crimes.
"They are not above the law, nor are they above scrutiny."
August: Lawyer X 'chucked ethics out the window' and handlers were worried
As Ms McMurdo handed down her progress report, we broke down the key takeaways in a podcast. Lawyers Weekly editor Emma Ryan and former Lawyers Weekly (now Nest Egg) journalist Grace Ormsby discussed what questions needed answering, and what predictions they had for the rest of the commission.
The same month, Ms Gobbo delivered – via transcript and audio recordings – a line on her role that would sum up this entire commission: "I've chucked ethics out the window, I've chucked legal professional privilege out the window, I've chucked my career out the window if any of this ever came out".
It's all out, and it's probably all true. Maybe this next part of the recording too: "I would not be covered by insurance. I would be so f****d it's not funny."
Later, an officer giving evidence under the pseudonym Officer Paige said he and other handlers were hesitant about accepting information from Ms Gobbo. He added that he was "dismayed" to learn that Victoria Police were using Ms Gobbo "under significant risk in preference to concentrating on crimes of violence".
September: Ms Gobbo caught admitting to turning on clients
September kicked off speculation around whether or not the barrister at the centre of this would appear before the commission. Her lawyers argued she was too unwell and unable to give evidence, but Ms McMurdo pointed something out that would end this argument: Ms Gobbo told officers she was willing to lie to get out of giving evidence.
On the same day, it was heard that Ms Gobbo was a "systematic fault" of the Victoria Police force. Inspector Dale Flynn accepted it was a "very wrong thing" to use her and her information. Later in the month, Victoria Police went back on this and claimed there was no conflict of interest and that they were not guilty.
This comes as it is disclosed Ms Gobbo broke into another barrister's chambers, stole documents and also edited statements of key witnesses to implicate Carl Williams. It's not to mention her urging Tony Mokbel to plead guilty and that she was "way past" the obligations to legal professional privilege for her underworld clients.
Questioning of former detective inspector James O'Brien revealed just how little risks were considered. He said they were not "front of mind" to him: "The use of Ms Gobbo as a registered source was extremely high risk for her personal safety, however I did not have any concerns as the information she was providing was relating to serious criminal offences of drugs production and concealment of assets."
October: Several months in and still no one takes responsibility
At the beginning of October, Ms Gobbo's appearance was once again addressed with the ruling being to push back the decision once again based on a lack of evidence. In the evidence provided, Ms Gobbo said she does not feel "particularly guilty" but noted having lost her appetite, sex drive and sense of self-worth.
By this stage, we're a long way into the commission and counsels assisting are tense around witnesses. It led to one of the bigger explosive moments, with RCMPI counsel Chris Winneke accusing pseudonym handler Officer Richards of being "obtuse". This was after many handlers before him had already claimed to not seeing a problem or a conflict of interest in the information Ms Gobbo was providing.
To top all of that off, a missing page revealed by the commission indicated that officers were considering the risks of a royal commission, but proceeded nonetheless.
An audit conducted in 2006 by superintendent Anthony Biggin had many faults, among them not identifying how wrong it was to use a criminal barrister for information against her own clients. One of the major issues was hiding the Lawyer X file from another officer who was conducting a separate audit into human sources.
Mr Biggin accepted his failings but pointed to a major lack of resources and support in the SDU. He said issues with Victoria Police around management of Ms Gobbo came down to organisational issues and the amount of stress handlers were under.
On the other hand, inspector and informant Boris Buick told the commission that it was wrong to use a barrister as a police informant, but that Ms Gobbo was at fault for the quashed conviction of Mr Orman. However, he stopped at admitting accountability.
November: 'Never any concern' Ms Gobbo compromised defence, unless you're asking the AFP
The Australian Federal Police (AFP) disclosed to the commission that Ms Gobbo had approached them on a number of occasions and asked to inform on her current clients. This was end of the 1990s, so prior to her being registered – but it brought to light how much Ms Gobbo was desperate to get a hand into law enforcement.
Earlier, detective sergeant Paul Rowe said there was "never any concern" from police that defence was being compromised. He said in his mind, they did what they could to protect the legal system and ensure they properly managed Ms Gobbo.
But somehow they missed out on properly managing her and instead opted to ask her to talk to clients who were believed to be untruthful in their statements so that they can receive amendments that suited them and their investigations best.
This month also saw Simon Overland stand down from his current role as CEO of the City of Whittlesea due to "health and safety" concerns… and not getting along with staff.
December: Lawyer X finishes the year with a bang… and a few major allegations
December started off big and got bigger. First, we had Ms McMurdo call Ms Gobbo to appear before the commission by end of January 2020, despite her lawyers again saying she was too unwell, prone to distraction and suffered from memory loss.
Apparently, being too unwell, prone to distraction and suffering from memory loss was not enough to deter Ms Gobbo from giving a "tell-all" interview to ABC's 7.30. We broke down what some of the most explosive allegations were – like that she would lose her kids if she returns to Australia, that she was not in the wrong and confidentiality issues.
Speaking of her relationship with media, it was disclosed senior officer Rodney Wilson attended an AFL corporate box belonging to The Age. Ms Gobbo was also invited and she and Mr Wilson discussed disgraced officer Richard Shields in front of a journalist.
In terms of witnesses, December was arguably one of the biggest. We heard from the current chief commissioner, Graham Ashton, who said Victoria Police would take any recommendations from the commission under sincere advisement.
He also said he "kept a lid" on her role when he asked that some charges against Paul Dale be dropped to conceal her identity and then asked an examiner who was tasked with looking at Ms Gobbo to be lenient with her to protect her identity. To make matters worse, Mr Ashton was front and centre of the Office of Police Integrity (OPI).
Among the many who have passed blame to the SDU handlers, John Blayney said he believes the unit should have requested legal advice prior to Ms Gobbo's registration.
But that's not nearly as big as the evidence from Sir Ken Jones, Mr Overland's former chief commissioner who blew the whistle on Victoria Police and was shunned because of it. He came back to Australia to deliver a scathing review into its practices.
When asked about Ms Gobbo, he said her role "began as highly irregular and unethical and deteriorated over a number of years to something that was illegal and chaotic".
To finish off the commission for the year, Mr Overland gave his evidence. Essentially, this meant passing on the blame to investigators, handlers and anyone else. However, to his credit, he did admit that prosecutors should have been made aware of Ms Gobbo and her role with Victoria Police prior to any legal proceedings.
"The management of human sources is ethically – and it can be legally – complex," Mr Overland said. "In my view, that does need to be disclosed to the prosecuting authority as part of the prosecuting of anyone who is brought to justice with use of information that has been provided by the source [to Victoria Police investigators]."
This email address is being protected from spambots. You need JavaScript enabled to view it.