Lawyer X 'genuinely wanted to assist police', new statements find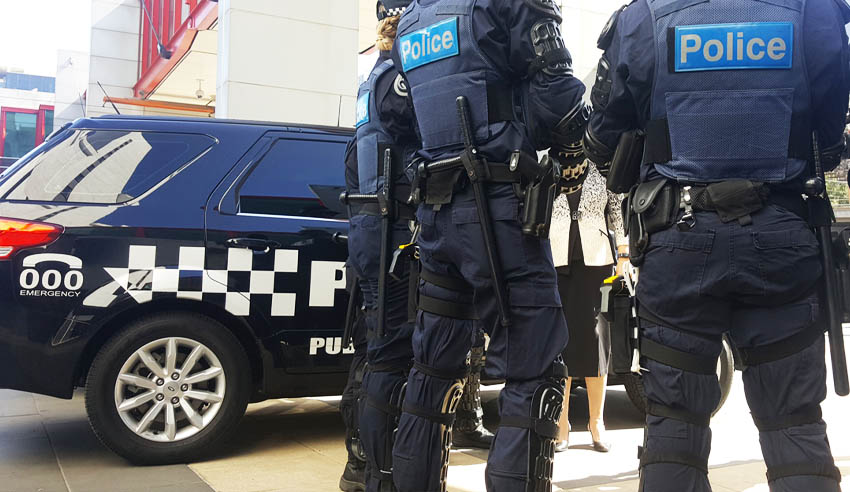 New statements submitted to the royal commission investigating the Victoria Police on its human source management have shed light on how they came to employ a barrister to inform against her own firm, and then her own clients.
On a number of occasions, Nicola Gobbo and Victoria Police have rejected the notion the barrister provided information prior to her first registration in 1997. However, a statement provided to the Royal Commission into the Management of Police Informants from current acting superintendent Trevor Ashton put them both in the same area just days prior to Ms Gobbo assisting police in 1993 and 1995.
Ms Gobbo said she was working at the Melbourne Cricket Ground (MCG) and finishing the last few years of her law degree during this time, just as Mr Ashton undertook plain clothed duties to oversee licencing and public order. He said he recalls seeing Lawyer X at the MCG on two or three occasions during this period.
Despite not recalling any discussions he had with Ms Gobbo or what they could have been about, his daybook records her name and a mobile and landline phone number: "I do not recall the circumstances in which this entry was made".
Just days after his last shift at the MCG, Mr Ashton accompanied Ms Gobbo to police headquarters on St Kilda Road. He then began having multiple conversations with her in regard to Brian Wilson, a man charged with drug possession in 1993.
Around the same time, Mr Ashton and an unnamed officer filled out a registration form, in which they said Ms Gobbo was "very good" at supplying reliable information and the barrister "genuinely [wanted] to assist police". This is in contrast to Ms Gobbo recently saying she felt pressured to provide Victoria Police with information.
"I can't remember why Ms Gobbo was registered," Mr Ashton wrote. "I think it was due to the substantial nature of the information she was providing."
Mr Ashton said she was registered as part of Operation Yak, but when her information failed to lead to any prosecutions, he requested she be inactive. Despite this, she was moved to Operation Scorn where she was described as a "loose cannon" because she was "making her own arrangements and not liaising with investigators".
Following this operation, Ms Gobbo approached Victoria Police in 1997 and 1998 with the intention of exposing her law firm for fraudulent activity. She alleged to police that her firm was funding the defence of a criminal and to check its trust account.
In 1999, Ms Gobbo was registered. There was some contention over whether she was made aware of this registration, but a statement from detective inspector Gavin Segrave suggests she was never made aware due to the policy at the time.
Mr Segrave said the policy in 1999 was that police did not require an informer to know if they had been registered and, "my recollection of the practice that existed at the time is that informers were usually not told," if they were part of the system officially.
On whether they considered Ms Gobbo's legal role, Mr Segrave added: "I believe, but I don't specifically recall, that Ms Gobbo's position as a lawyer, together with a subject matter of the information she was expected to provide, would have been relevant due to considerations in determining that she should be registered".
Despite this, assistant commissioner Neil Patterson's statement noted that there were no policies at the time around managing human informers within the legal system.
"Throughout the period Victoria Police had contact with Ms Gobbo, Victoria Police had policies and procedures in place for the recruitment, management and handling of the human sources," Mr Patterson wrote. "Those policies did not expressly refer to human sources with legal obligations of confidentiality or privilege."
This email address is being protected from spambots. You need JavaScript enabled to view it.