Simon Overland adamant on continuing use of human sources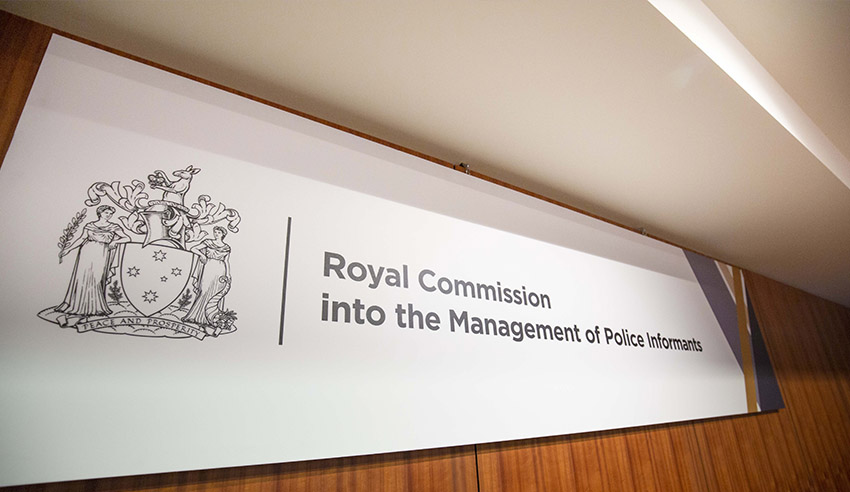 Former chief commissioner Simon Overland has returned to the Lawyer X royal commission for its second day back for 2020, delivering his verdict on what should happen once the commission has finished, including that human sources, barrister or not, should continue to be used.
Mr Overland said that while the Royal Commission into the Management of Police Informants has focused on what has previously gone wrong with Victoria Police and its management of sources, his view is that "the reality is you have to keep using human sources if you want to actually deal with crime". This has a public benefit, he added, as these people cause "enormous harm" to everyone.
Mr Overland also noted there should be more specialist units around sources and that each unit has legal support embedded into it who are able to give advice at all times. He added there needs to be continuous and independent audits – much like there was during the period following the Lawyer X scandals – and constant independent oversight.
"If you're going to do it, it has to be properly resourced. It's got to have the right skills and experiences and expertise attached to it, it's got to have the right supervision and it's got to have oversight," Mr Overland said. "It's got to be rigorous and independent".
"Those are the general principles that I've come up with. Training alone is not going to solve this problem. People lose their way. I do accept investigators are very busy and sometimes with the best intent in the world, they lose their way."
Mr Overland added that sometimes "people make mistakes", but when questioned on whether sometimes it's less about a mistake and more about a wrong decision based on continuous wrong choices, he said choices need to be "finely balanced".
"I found working in [managing sources] one of the most ethically challenging areas to work in because sometimes you make decisions that are life and death."
Victoria Police 'most indiscreet organisation' to be associated with
Mr Overland told Nicola Gobbo's counsel, Rishi Nathwani, that Victoria Police "leaked like a sieve" and continued to distance himself from the Source Development Unit and its responsibilities at the time to manage Ms Gobbo and her information.
At one point, Mr Nathwani took issue with Mr Overland's evidence that he was clueless as to Ms Gobbo's relationship with underworld figures – specifically that she was their legal representative – when Purana and Posse Operation task forces were created.
When Mr Overland insisted he was not aware of Ms Gobbo's legal role with targets of the operations, Mr Nathwani put to him: "That's just not right. You were head of Purana and this was your operation, these were your tactics, these [were] your trusted…. officers and your inner circle of police officers implemented this."
"They would have informed you of any concerns, do you agree?" Nathwani finished.
To which Mr Overland said they should have, but that they did not.
Later in his cross-examination, Mr Nathwani pointed to several other witnesses – such as handlers and controllers of Ms Gobbo – who, on a number of occasions, said they approached Mr Overland with their concerns. When putting each of these allegations to Mr Overland, the former chief commissioner said he doesn't agree with them.
This email address is being protected from spambots. You need JavaScript enabled to view it.