Culture at Victoria Police, Lawyer X management 'constant frustration'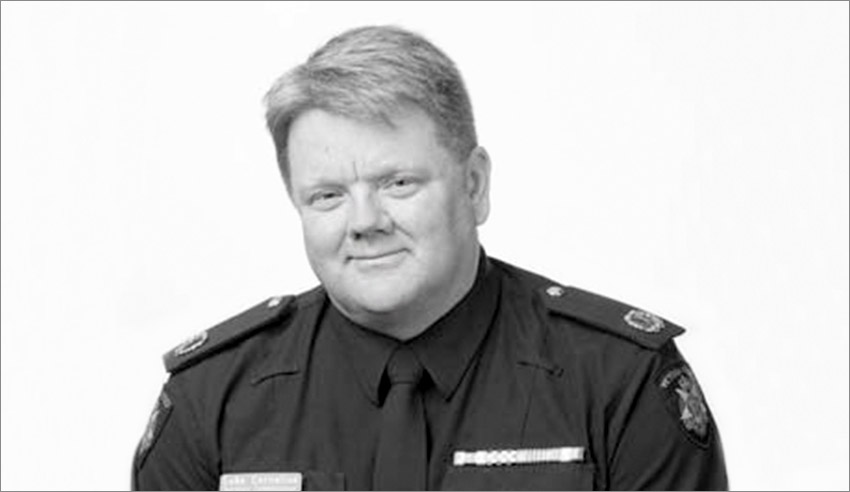 Speaking to the royal commission, Victoria Police assistant commissioner said cultural issues at the organisation were a "constant frustration" and pointed to its leadership.
Luke Cornelius told the Royal Commission into the Management of Police Informants (RCMPI) there needed to be a greater understanding around disclosure obligations by each member, both new and senior, as it "requires a significant improvement".
Mr Cornelius said he was not aware of barrister Nicola Gobbo and her role with police investigators until after the fact, but said that if he had become aware, he would have "immediately recognised that there were significant problems with that because it is a longstanding and established principle that using a source is fraught with danger".
"I look at all of this and I look at the work of the commission and I do hope, ultimately, we get to a point where we do arrive at a framework that allows us to keep a community safe and do that in accordance with community expectation and public interest, but to also do that in a way that is lawful and ethical," Mr Cornelius told the commission.
The assistant commissioner said the toxic culture at Victoria Police is frustrating, both as a police officer and then at an executive level. He pointed to the organisation's way of managing systems, processes, policy and expectations around practice.
"The piece around culture, whether police culture or culture in any organisation, does come down to leadership," he said. "It does come down to setting clear expectations as to behavioural conduct, but it also comes down to ensuring you have the right level of scrutiny that allows you to surface and test whether or not expectations as to lawful conduct, in fact, [are] being carried [across the organisation]."
He said the commission and the research around Lawyer X highlight the need for the organisation to create a more transparent culture of obligations. He said it is very clear that the approach to meeting disclosure obligations requires significant improvement.
"I've always been a strong advocate for independent oversight," Mr Cornelius added.
"The best disinfectant, if you like, is daylight and I just in fraught areas such as these – for not one minute, would not want to seek to downplay the complexities for members and the challenges that members were seeking to manage here – but open and much transparent framework that might support balancing of potentially competitive public considerations would be of significant benefit to us.
"Independent oversight is a very healthy way of supporting that process."
This email address is being protected from spambots. You need JavaScript enabled to view it.