How legal firms can unlock the power of data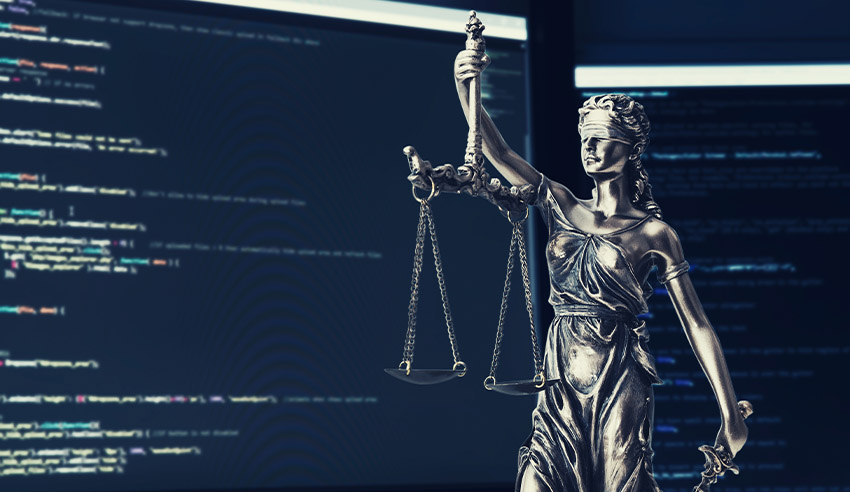 Over the last few years, the legal industry has seen rapid transformation as firms look to integrate emerging technology into their operations.
This revolution began slowly with the digitisation of case law in the 1970s with the rise of email occurring in the '90s. But the digital revolution in the legal industry is now in full swing, with reports of over $1 million invested in legal technologies in 2018, tripling the spend in 2017. Today, the legal industry enjoys an explosion of specialised apps, from DocuSign to Dropbox, that are significantly transforming the way lawyers work across the country. It's thought that the average Australian legal professional spends 42 per cent of their contact hours utilising legal technology solutions.
Despite this, balancing technology implementation with commercial output remains a concern for legal firms. According to a study last year, Australia's leading commercial law firms believe technology adoption and rising client demands are the biggest threats to their business models.
Discovering meaningful change
Johnson Winter and Slattery (JWS), an independent national Australian law firm with over 60 partners across Australia, is no exception and is seeking to drive meaningful change and client value through technology adoption. Its team on the ground has seen the opportunity to create value through legal and commercial analysis, pragmatism and the effective application of technology to enhance project management and drive a collaborative working style across the organisation.
The priority for JWS has been to identify where the opportunities lie with implementing technology into the firm. This is good practice for any law firm as it ensures any current or future technology implemented can support shifting business requirements. As part of this, firms must be mindful of compliance and changing regulation – especially if they have international clients and operations – when determining whether a new technology makes commercial sense.
Knowing where to start – the appeal of data
Perhaps one of the most meaningful places to start is looking at legal data. Most law firms have several decades of data to be mined and analysed for useful insights that will assist when making decisions, carrying out processes and taking on particular clients or cases. The key is to unlock the potential value derived from this data. 
Data holds the key to best practice and further innovation. For example, as part of their data exploration, firms can also be investigating how to use AI and machine learning to enhance their value and improve the ways in which they service clients. Real-life application includes leveraging AI for bulk contract reviews, which would remove the need for lawyers to review large amounts of information in very short time frames.
The next cause of action
Adapting to and embracing new technologies will be critical to law firms when serving their clients. The key is to get the foundations right – and that is the data; the storage, access and protection. When implementing new technologies, firms such as JWS need to consider the following areas:
1. Is the chosen technology easy to implement? And what are the costs associated with technology adoption? For example, account costs as well as training and disruption costs.
2. What is the impact on data? Is change required to store or access it effectively? How much more data will be created as a result of the change?
3. What are the projections when it comes to return on investment? Key considerations should be value to clients, processes and staff.
4. What are the risks associated with change? For legal professionals, integrity, security and professionalism are vital, so a deep understanding of potential vulnerabilities and the subsequent steps that can be taken to mitigate these risks is crucial.
There can be no doubt that technology is transforming the legal industry in Australia. For legal professionals, change is being driven by bolder technology adoption, ultimately shifting the legal landscape and changing client demands.
The key will be understanding this change and implementing technology successfully to drive meaningful outcomes for firms and their clients.
Michael Bishop is head of legal, Asia Pacific and Japan, at Pure Storage.