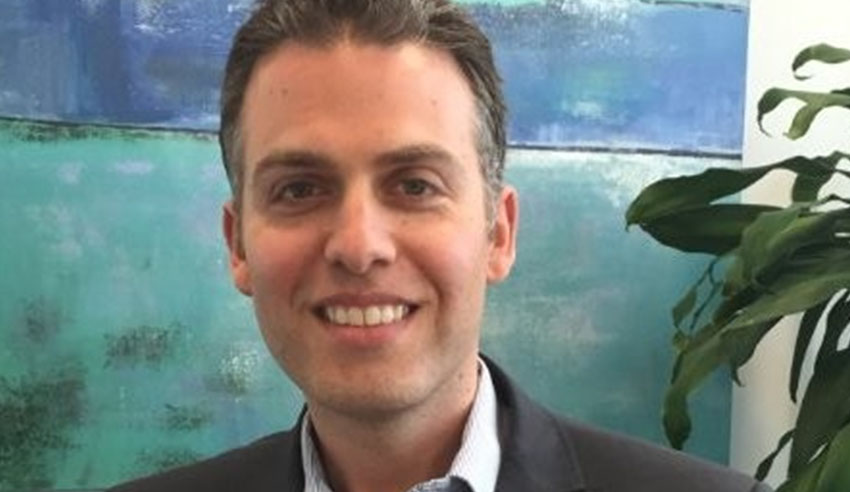 As the profession emerges from the festive-period hiatus, the curly resolve to actualise 2020's business goals starts to set in, writes Anthony Hersch.
Investing in measures that stimulate sales through new client acquisition is often at the top of the to-do list: aka marketing. Though like many new year's resolutions, the execution stage can quickly be shelved when stretched resources, limited budget and knowledge gaps diffuse the initial enthusiasm for change.
This crossroad tends to flush out two distinct choices: fish or cut bait. But before you run for the hills and shelve your goals to Q2 or beyond, work out what you can do opposed to stagnating with the indulgence of "justifications" such as "I don't have time", "It's not my thing" or "That will be our next focus".
Committing to content marketing is a good place to start – particularly in the absence of extensive budgets. By definition, "content marketing involves the creation and sharing of online material (such as videos, blogs and social media posts) that does not explicitly promote a brand but is intended to stimulate interest in its products or services".
The business case is that according to the Content Marketing Institute, content marketing costs 62 per cent less than outbound marketing and generates thrice as many leads (outbound marketing meaning traditional advertising and promotions).
In addition, it's cited that small businesses with blogs get 126 per cent more lead growth, and that content creation is the most effective search engine optimisation (SEO) technique. Why? Because when done correctly, content marketing enables you to directly connect with your market — and connection accelerates awareness, increases engagement and directly contributes to sales.
It's also worth noting that video is being increasingly utilised to supercharge traction.
Small Business Trends identified that businesses using video grow their company revenue 49 per cent faster year-on-year than those who don't.
If you're sold on the "why", here are some tips on the "how":
1. Keep it simple: Consider content marketing like any other business initiative. To be effective, your content marketing strategy doesn't need to be complicated, but it does need to be considered. Designate a resource either internally or externally to facilitate the program and be accountable for its execution.
2. Know thy client: The first place to start is to profile your clients. For each client type, identify:
a. Core demographics – to include age bracket, sex and location
b. Core psychographics – To include motivators, challenges/pain points
c. Core services required and why/when these are required – unravel the problems your clients experience and how your practice can provide the corresponding solution. Also detail what questions are typically asked throughout the matter.
Really spend time fleshing this out as it will become the core of your content marketing program.
3. Back it up: Actively seek testimonials and case studies to enhance trust and credibility by legitimising what you specialise in, how you can help and why you should be considered.
4. Break it down: Prepare a content plan to ideally include:
a. Case studies – identify a problem, your solution and the favourable client outcome
b. Client testimonials – have clients share their experience, where appropriate
c. "Solve problems" with explainer videos – break down difficult concepts, answer common questions and demonstrate how your expertise solves problems
d. Celebrate – acknowledge milestones, industry awards etc and explain why you're proud, but importantly what it means, or how it will be of benefit, to your clients
5. Keep it real: If you're never going to get on board with producing videos, remove it from your plan and default to text-based content. Though if you do decide to embrace video, here are some best practice tips:
a. Keep it short – 47 per cent of the value of Facebook video occurs in the first three seconds. The ideal length is 30–60 seconds, with branding included in the first five seconds
b. Tag it – use hashtags
c. Title it – include subtitles, as many users watch video with the sound off
d. Brand it – brand the video with an "intro" and "outro" (a graphic slide that has your logo and topic area at the beginning and end of the video)
e. Host it – host videos on your website to help your SEO/Google ranking
f. Measure it – monitor audience interaction and use this as a guide for developing future content
6. Schedule it: The utopian state would be to continuously publish content. However, that ideal is rarely operational. Conversely, consider setting aside a 1–2-hour writing and/or recording session each month.
If you choose the latter, there are scores of production companies that can come to you, or provide the option of recording in their studio, then edit, brand and add subtitles: then all that's required from your end is to schedule posting, and keep the ball rolling.