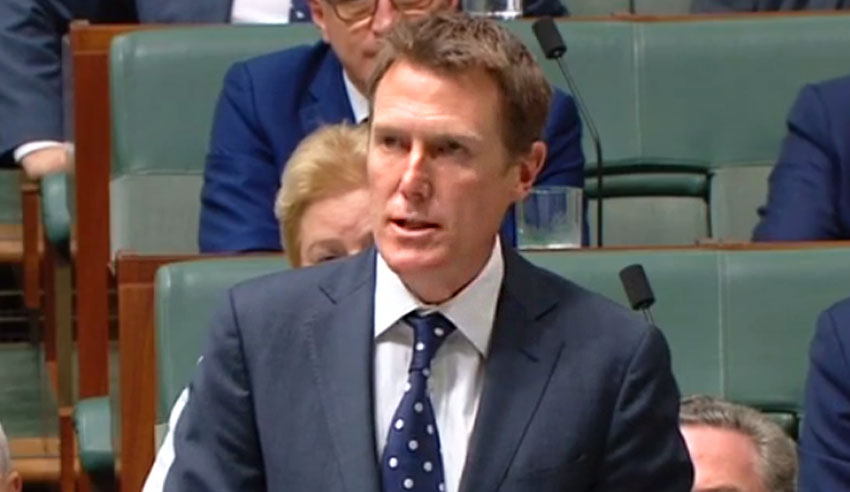 Australia's biosecurity laws are being strengthened and will be "new" and "foreign" to Australians with the first human transmission of coronavirus recorded in Australia.
Attorney-General Christian Porter told parliament that the laws – which were active from the official "listing" of the coronavirus on 21 January – will be "strange" and "foreign" for Australians who could experience the legal implication for the first time. 
"These are challenging times going forward and these will be some of the first times these important powers may be used," Mr Porter said.
Mr Porter has alerted Australians the government may be forced to use the laws under the Biosecurity Act in the months ahead.
The coronavirus has moved to a new stage in Australia, with the first two cases of local human-to-human transmission of the disease.
The first human transmission of coronavirus/COVID-19 in Australia has resulted in biosecurity laws being used on a larger scale, meaning Australians could find themselves detained by medical authorities if they present symptoms of the pandemic. This could mean new, wider legal implications. 
The Attorney-General said the laws used to detain people at airports and other entry points could also be used to stop people elsewhere, as the government attempts to keep a lid on the coronavirus spread in Australia.
"It's very likely that these laws will get used on a larger scale," Mr Porter told ABC radio RN this morning.
"And it's very likely that Australians will encounter practices and instructions and circumstances that they have not had to encounter before."
This is entirely based on the latest laws from 2015, which replaced the old 100-year-old Biosecurity Act, but the powers have not yet been used on a grand scale.
"But the reality is that these laws were updated in 2015. Prior to that our Quarantine Act dated back to 1908, and was more fit for a time when Australia got most of its vessels and incoming traffic by ocean liner," Mr Porter said. 
"So we prepared by updating our laws in 2015 for precisely the type of circumstances, where you may have to engage in pandemic planning which very unfortunately we are doing at the moment."
In terms of laws, there are two broad ranges of powers that Australians may well experience for the first time.
"There is the ability of the government to impose – always based on medical advice, but nevertheless impose – a human biosecurity control order on person or persons who have been exposed to the disease," Mr Porter said. 
"It could require any Australian to give information about people that they've contacted or had contact with so that we can trace transmission pathways."
"It will also mean that Australians could be directed to remain at a particular place or indeed undergo decontamination."
"Secondly, a very important power that may be experienced for the first time – and that we will be monitoring very carefully – is the declaration of a human health response zone, " he said.
With the government looking at all measures, this will be likely to change, including the declaration of "human health zones" which could require screening for anyone wanting to enter or leave a declared area.
As well, the health response zones could be the size of a small city or large rural area, and could be in place for up to three months.
The laws also enable entry to premises without consent in situations of emergency or serious danger to public health.
Australia has had 30 confirmed cases of coronavirus, with one elderly Perth man on Sunday being the first person in Australia to die of the virus.