Coronavirus and the justice system: Updates as they happen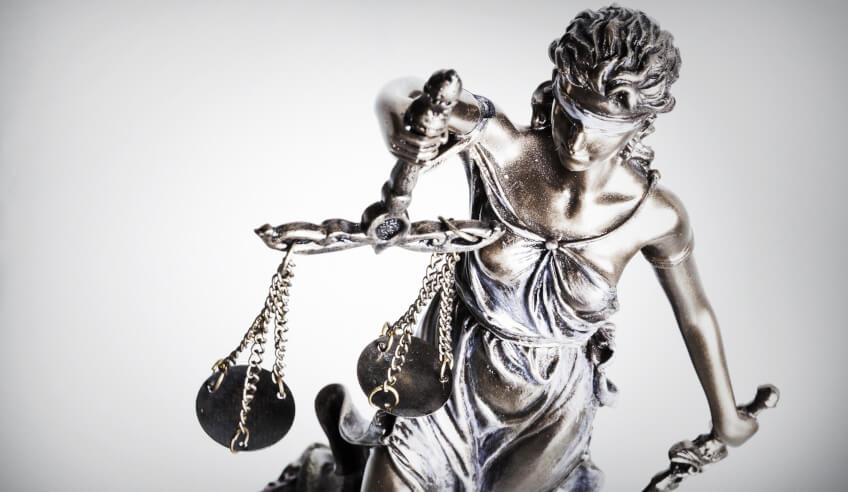 The justice system is reacting quickly to the coronavirus pandemic to ensure the outbreak has little effect on the legal profession and their clients, including new processes to courts and innovative working practices. To avoid confusion, Lawyers Weekly has compiled the updates, information and commentary in one place – as they happen.
---
5pm Wednesday, 8 April
VicBar releases guide to coronavirus court responses
President of the Victorian Bar, Wendy Harris QC, launched the Victorian Bar's Consolidated Guide to Victorian and Commonwealth Court Protocols in Response to COVID-19. The bar collated all of its updates and the procedures being undertaken by the Victorian Commonwealth courts and tribunals.
"In the past three weeks, we've witnessed a transformation in how justice is being administered in our courts and tribunals – a transformation, more universal and far-reaching than any other in our professional lifetimes, which has necessitated a radical overhaul of the protocols and procedures on which courts have traditionally relied and on which the bar has built its expertise," Ms Harris said.
More to come.
---
3pm Thursday, 2 April
CDPP commits to minimising backlog of cases post-coronavirus pandemic
The Commonwealth Director of Public Prosecutions, Sarah McNaughton SC, said the CDPP is committed to ensuring criminal cases continue to progress "to the extent reasonably possible during the current pandemic". It will also ensure that when normal court operations resume, the large backlog of cases is minimised.
"In the context of the criminal justice system, of most impact, has been the suspension of the commencement of new jury trials. The CDPP proposes to actively prepare and run legal arguments where that is able to be facilitated by the courts," she said.
The CDPP will also engage in processes aimed at achieving either a resolution of the entire case or a narrowing of the issues. Solicitors have been asked to review current cases to identity those which have potential.
"We are acutely aware of how difficult the situation must be for some barristers, and indeed, some chambers," Ms McNaughton said. "We are looking at how we can best utilise all of our resources, including the bar, as we scope our future workflows."
---
4.30pm Wednesday, 1 April
Chief Magistrate of NSW updates AVO and violence practices
The Chief Magistrate of NSW Local Courts has put in place new measures for domestic and personal violence proceedings during the COVID-19 pandemic.
• AVO hearings listed to 1 May 2020 will not proceed, nor will any new AVO hearings be listed. Where the matter has been listed, parties are permitted to appear in writing or by email at such a mention.
• Persons seeking assistance with a private AVO application should be encouraged to seek remedies from police. Where this is not possible, such persons should continue to be assisted by the registry.
• The court will continue to accept applications which are considered by the court to be urgent, including applications to vary or revoke an AVO, urgent applications by a defendant to vary or revoke or private applications.
---
9.30am Wednesday, 1 April (overnight update)
NT cancels admission ceremonies, applications continue
The admission ceremony in the Northern Territory, originally scheduled for 5 May 2020, has been cancelled. Despite the need to cancel, applications for admissions will continue to be processed and heard by the court on a case-by-case basis.
Applications for admissions will be heard separately and before a single judge, rather than collectively before the Full Court as is ordinarily the case.
---
9.30am Wednesday, 1 April (overnight update)
NT courts catch up with other states in moving digital
The courts and tribunals in the NT will restrict physical access by making them by appointment only. Most requests will now be handled via telephone, email or videoconference.
In the Supreme Court, the public facing counters in Supreme Court Civil Registry and Sherriff's Office will be closed. They will now be operating digitally.
---
4.30pm Tuesday, 31 March
Queensland admission ceremonies suspended
All admissions ceremonies throughout Queensland are now temporarily suspended. The Chief Justice of Queensland appreciates applicants' concerns and is seeking urgent amendments to the Supreme Court (Admissions) Rules 2004 to allow the resumption of admissions hearings through processes consistent with an appropriate response to the COVID-19 pandemic. Further updates will be provided as a matter of priority.
---
2.30pm Monday, 30 March
Queensland admissions no longer accepted
Given the Commonwealth government's most recent directions on gathering numbers and social distancing, the Chief Justice of Queensland Courts has directed that the April 6 admissions of new practitioners cannot proceed.
All of those applications for admissions will be adjourned to a date to be fixed. The situation will be reviewed in the interim and further notice given accordingly.
---
1.45pm Monday, 30 March
NSW Local Courts strike out in-person attendance
The NSW government has announced that Local Courts will no longer require anyone to appear in person unless instructed by a lawyer, police or by the court, effective on Monday.
The majority of appearances will now be conducted via audio video link technology or adjourned to a later date until further notice.
"We apologise for any inconvenience, but your health is our number one priority and we are taking all steps necessary to keep your wellbeing front and centre during this period," the statement read.
Meanwhile, Downing Centre has abandoned all listed hearings for six months. More on that soon.
---
11.00am Monday, 30 March
New prisoners to undergo quarantine
Until further notice, all Victorian prisoners coming into the prison system will be required to spend 14 days in a protective quarantine unit. The new measures will not apply to existing prisoners who are currently accommodated or who are transferred.
Existing prevention and management measures, including quarantine protocols, remain in place across the prison system for all other prisoners.
Corrections commissioner Emma Cassar said the decision is necessary to ensure all appropriate steps are taken to prevent and manage evolving risks.
"The measure applies to people who have been out in the community these past few weeks and that bring that exposure risk with them into custody," she said.
---
9.00am Friday, 26 March (overnight update)
NSW Bar Association president waives membership fees, cancels examinations
The Bar Association of NSW president Tim Game SC has passed a number of measures aimed at assisting practitioners during the COVID-19 pandemic.
This includes waiving 2020-21 practicing certificate and membership fees for barristers of two years' seniority or less. Barristers of between two to five years' seniority will be able to apply for a waiver of practicing certificate and membership fees.
The bar has also cancelled the May 2020 Bar Practice Course and the June 2020 Bar Examinations. It will consider, on a case by case basis, issuing candidates who have passed Bar Exams and intends to take part in the May 2020 Bar Practice Course with a practicing certificate subject to appropriate limitations.
"Steps will now be taken to deliver an additional Bar Practice Course, in either August 2020 or, alternatively, October 2020, with the format to be determined," Mr Game said.
Other measures include:
• Remote technologies introduced to courts
• Insurance counsel available to answer questions on income protection insurance
• There is now a consolidated guide to the various COVID-19 related court arrangements in NSW and Federal Courts and tribunals
More to come.

---
4.20pm Thursday, 26 March
Compliance with parenting orders may become 'very difficult, if not impossible'
Lawyers Weekly journalist Jerome Doraisamy expanded on the statement from the Chief Justice of the Family Court of Australia on the looming difficulties facing families.
You can read that complete update here.  
---
2.32pm Thursday, 26 March
The Supreme Court of Queensland releases new protocols
In light of the pandemic, the Supreme Court of Queensland has issued new protocol processes to ensure that hearings of matters listed in the applications jurisdiction take place "in a manner protective of the health and safety of all participants".
Parties or practitioners appearing in applications should only be attending, in person, at court if the matter is urgent, and cannot practicably be dealt with by telephone or video.
"Any party or practitioner who does attend court in person is expected to follow the 'social distancing' and other guidelines issued by the government, and keep up to date with those guidelines as they evolve," it said.
---
2.00pm Thursday, 26 March
LIV president reassures legal community that he is 'advocating on your behalf'
Speaking through a video link, Law Institute of Victoria president Sam Pandya said he understands it is a "tricky time" for many practitioners.
"The courts, their processes are changing constantly. They're looking after health and wellbeing, but it does affect their practices and our clients as well. We understand that we have to advocate on your behalf, and that's exactly what we're doing," he said.
Please see my #Covid19 : https://t.co/4WibeEb9Kp in which I touch on the LIV's advocacy efforts with the courts, the LIV's COVID-19 information hub : https://t.co/sWHdA9Y5Px and how the LIV plans to stay (virtually) connected with each other. #auslaw pic.twitter.com/wmCFuET1Z7

— LIVPresident (@LIVPresident) March 26, 2020
---
12.37 Thursday, 26 March
Honourable Will Alstergren assures parents and carers amid coronavirus court changes
The Honourable Will Alstergren has provided a statement on parenting orders amid virus panic. He said the community should be assured that the courts will continue to perform their duties during this time of crisis and while the courts' operations may have changed, they will remain open to assist Australian families in this time.
"Parents are naturally deeply concerned about the safety of their children and how the COVID-19 virus will affect their lives," said Justice Alstergren.
"Part of that concern in family law proceedings can extend to a parent's or carer's ability to comply with parenting orders and what should be properly expected of them by the courts in these unprecedented times."
His instructions are: 
1. It is imperative that parents and carers act in the best interests of the children, including safety and wellbeing
2. Parents and carers must still comply with court orders
3. There may be situations that arise that make strict compliance with courts orders difficult, if not impossible. If so, parents should communicate with each other.
4. If an agreement can be reached about new parenting arrangements, it should be in writing to each other
5. They can also mediate through their lawyers, if need be
"In the meantime, the community should be assured that the courts will continue to perform their duties during this time of crisis. Whilst changes to the courts' operations have been implemented in accordance with the necessary restrictions placed on our community by the Commonwealth government, the courts remain open to assist Australian families in these challenging times," Justice Alstergren added.
"Judges, registrars and staff are committed to providing access to justice when called upon to do so. This includes conducting hearings both via videoconferencing through the use of Microsoft Teams or other platforms, or by telephone. The courts are also conducting mediations electronically and through other safe means."
More to come.
---
12.05pm Thursday, 26 March
ACT Supreme Court no longer accepting bar admissions
Last Wednesday, Lawyers Weekly reported that admission ceremonies across Australia were being put on hold amid the coronavirus court changes.  
In that time, we received a tip that the ACT Supreme Court was no longer accepting any admissions either, despite announcing that only the ceremonies were cancelled.
Lawyers Weekly reached out to the ACT Supreme Court and received this response:
"Due to the resourcing impacts of COVID 19, the court is currently prioritising matters where accused are in custody and other criminal matters," it said.
"We are highly aware of the impact that this postponement has on newly qualified graduates seeking to be admitted as practitioners and is deeply regretful that this course of action has had to be taken."
---
12.00pm Thursday, 26 March
Magistrates' Court of Victoria fast tracks homicide cases to Supreme Court
The Magistrates' Court of Victoria will fast track all homicide cases directly to the Supreme Court to relieve the workload pressure amid the coronavirus court changes.
"In the current COVID-19 circumstances, and having regard to the volume of matters that are before the Magistrates' Court, the Supreme Court has agreed to assist by taking parts of that workload, where the parties wish to do so," the Supreme Court announced.
This follows Magistrates' Court's four direction notes on COVID-19 civil jurisdiction, family violence protection, criminal proceedings and Victims of Crime Assistance Tribunal.
More to come.
---
11.45am Thursday, 26 March
A week of coronavirus updates: In case you missed it
Take a look back at the coronavirus updates you might have missed:
For the courts:
25 March: Direction notes outline changes to Victoria's Magistrates' Court
24 March: Emergency laws proposed in NSW to help combat COVID-19
19 March: Family, Federal Circuit Courts prioritise 'urgent and critical' cases
18 March: Prime Minister announces human biosecurity emergency
For lawyers:
25 March: Frequently asked legal employment questions relating to COVID-19
25 March: How firms can help clients navigate changes to insolvency laws
24 March: M&A deals in the time of the coronavirus
24 March: How firms can manage tax and cash flow problems during COVID-19
23 March: How NewLaw workplaces are adapting to COVID-19
19 March: How SME firms are battling the coronavirus
For boards/in-house lawyers:
24 March: Rethinking your AGM against coronavirus backdrop
24 March: Employment and workplace considerations for GCs in wake of COVID-19
For graduates:
18 March: Admission ceremonies on hold across Australia's east coast
19 March: BigLaw firms not anticipating cuts to grad, clerk intake
General:
25 March: Over 370 legal experts call to save prisoners during COVID-19
---
11.45am Thursday, 26 March
Welcome to Lawyers Weekly's running live blog on the impact of COVID-19 on the legal system
As the legal profession acts quickly to curb the effects of the coronavirus (COVID-19) on the justice system, so will Lawyers Weekly. All major updates and information relevant to legal professionals will be published here in our continuous live blog.
For any questions or updates, please get in touch at This email address is being protected from spambots. You need JavaScript enabled to view it.. Feel free to also reach out to us on Facebook, Twitter or LinkedIn.