Goodbye job applications, hello dream career
Seize control of your career and design the future you deserve with
The great shutdown
Australia is still in the early days of the COVID-19 health and financial crisis, as are most parts of the world, so making predictions with too much vehemence about what professional life might look like on the other side is the sort of thing that might come back to bite one, writes Tom Stretton.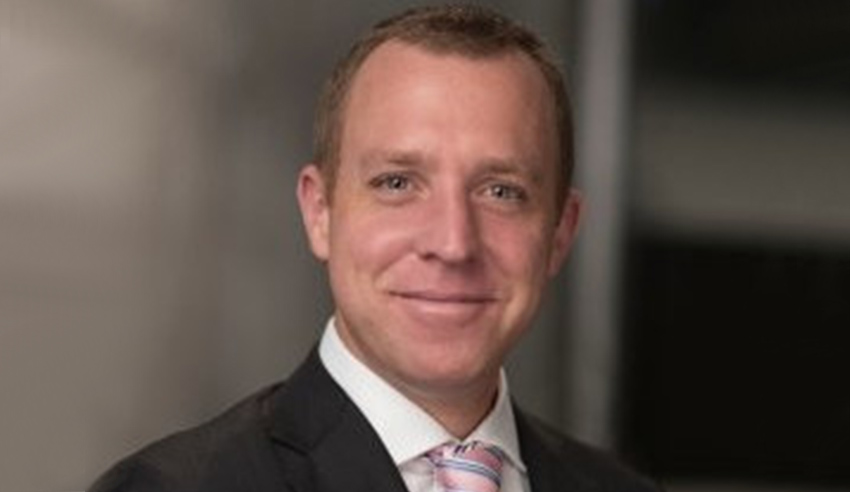 That said and given there is a little extra time on our hands, we thought to see if we might read the runes to some extent and offer a few observations on how firms are handling things so far.
You're out of free articles for this month
To continue reading the rest of this article, please log in.
Create free account to get unlimited news articles and more!
First of all, early observations are that working from home is going better than many people imagined.
Of course, the fact of the matter is that for years, many people have been working remotely without issue and a large percentage of us with jobs that will translate to such a set-up are able to do so pretty seamlessly. But there is an enormous difference between a small percentage of your workforce spending a day or two at home each week and the lock, stock move of almost your entire business to remote working.
Anecdotal evidence from a range of law firm senior partners would suggest that in many cases, productivity has maintained or even improved, probably due to a combination of forces: from the time saved on the commute, through a lack of meetings to a likely fear from at least some staff members about the security of their employment (clearly now is not the time to be behind budget if at all possible). 
There were some dim predictions as lawyers decamped to their homes that productivity might fall by 25 per cent or more. Happily, this fear has not materialised – at least not yet – with associates continuing to meet budgetary requirements in a way that speaks volumes about their professionalism and maturity.
Though it is not sustainable for us all to work from our sofas indefinitely, I wonder if we are likely to see more firms move toward taking space for, say, 80 per cent of their workforce rather than full occupancy in the expectation that people will work more flexibly. Firms might well find the idea of reducing their fixed costs by a significant margin rather attractive.
It has been interesting to see how quickly the profession has embraced videoconferencing. Granted, there was no real choice, but might we see less interstate travel in the future as a result? Certainly, if (as seems likely) clients might be slower to pay bills for the foreseeable, the curtailing of flight and hotel costs to offset this, at least for a time, will make a difference.
Fans of the expensive business lunch will be going hungry for a while and the annual partner retreat will likely be a series of far shorter virtual addresses from the managing partner and practice group leaders. Many lawyers may secretly be thankful for small mercies such as the latter of these.
VIEW ALL
Most firms are still open to making senior hires, though understandably, demand in non-key areas has dropped off. It is a truism to say that the best people in their particular space will always be in demand, but we have actually seen some firms speed up processes and seek to make appointments without even the need for the traditional lateral partner business plan. Of course, it helps if your expertise is in special situations.
However, there is an opportunity for those who choose to take it to continue to focus on talent acquisition as certain firms stumble and others with sound financials and a war chest come out on the other side of the crisis in better shape than ever.
Whilst nobody has a crystal ball, the vast majority of law firms with whom I have spoken are determined to hold on to all staff, if possible. Whilst hiring freezes are to be expected in the short-term in most practice areas, unless things get much worse, I would suspect that we are unlikely to see large-scale retrenchments across the profession (given present and known circumstances.)
As the old adage goes, this too shall pass, and law firms will want access to the talent available on the other side of this crisis.
The community of commercial law firms is relatively small in Australia and the taint of being perceived too cut-throat in pursuit of the maintenance of partner profits above all else will not soon be forgotten.
Most firms are savvy enough to know that in relatively normal times, recruitment of high-quality associates and successful lateral partners is very high on the order of business. In addition to the human cost of culling staff numbers is reputational damage to the firm – it will be perceived as a sign of weakness and could hinder talent acquisition efforts in the future.
Strong leadership in firms is more important now than ever. It is striking when talking to partners over the last few weeks, the contrast between those at firms where the senior leadership team is taking decisive steps to manage the disruption and provide reassurance to staff at all levels and those who have, frankly, gone dark. If ever there was a time to over-communicate with the broader firm, it is now.
Your staff will remember if you do but will be unlikely to forgive you in a hurry if you don't. When your teams are scattered in disparate locations – some with too much time to think – it is imperative for firms to really push an esprit de corps. Sophisticated, intelligent and consistent messaging across all offices and geographies is vital. The potential for longer-term damage to your corporate reputation if you are seen to be uncaring, mercenary or tone-deaf at this time is real and a major threat to long-term viability on the other side.
Also, despite being amongst some of the smartest and most highly educated, a surprising number of lawyers (including partners) actually have a less than intricate understanding of how law firm economics actually operate; it would probably do to explain.
The simple fact is that, in the short-term, the current crisis has the potential to be brutal and there is no way of sugar-coating this. It is imperative that law firm leaders are clear and direct with their constituent partners about the likely financial ramifications of current events.
To do otherwise risks burning credibility – the most important asset of a leader.
Partners will also get a sense of quite how well run their firm was in the lead-up to the crisis and make longer-term judgments accordingly.
At the moment, and it is still very early days, I suspect this is likely to be a bad year for law firms rather than a bad era. Predictions around the economy springing back with a vengeance as if it were a coil may be pollyannaish, but there was not a major systemic financial issue, as in 2008, that sparked this crisis.
It is still worth hoping there will be some pent-up energy and a desire to get commercial deals done once we reach a point of stabilisation. In simple terms, we all know there is light at the end of this tunnel; we just don't know quite how long the tunnel will be.
So which practice areas are likely to be well placed over the next little while?
From what we hear banking and finance teams are under the pump. Insurance law is full of activity. Employment and workplace lawyers are inundated with questions from clients around the JobKeeper payment and are likely to remain in very high demand for a considerable period as redundancies flow around the broader economy.
Predictably, litigators, particularly insolvency and restructuring specialists, are gearing up for a very busy few years as businesses come under enormous cash flow pressure and the sad fact that many will not make it through to the other side.
Of those that do, some will have to sell prize assets to survive meaning transactional lawyers will likely see workflows pick up once again later in the year. And after that, probably in early 2021, many remaining businesses will be so strapped for cash we may well see a period of capital raising like never before.
Undoubtedly, these are tough times for everyone, but there are many worse places to be than the legal profession.
Stay safe and healthy, one and all.
By Tom Stretton, Managing Director, Australia, Major, Lindsey & Africa