How to make sure your firm's digital transformation program pays for itself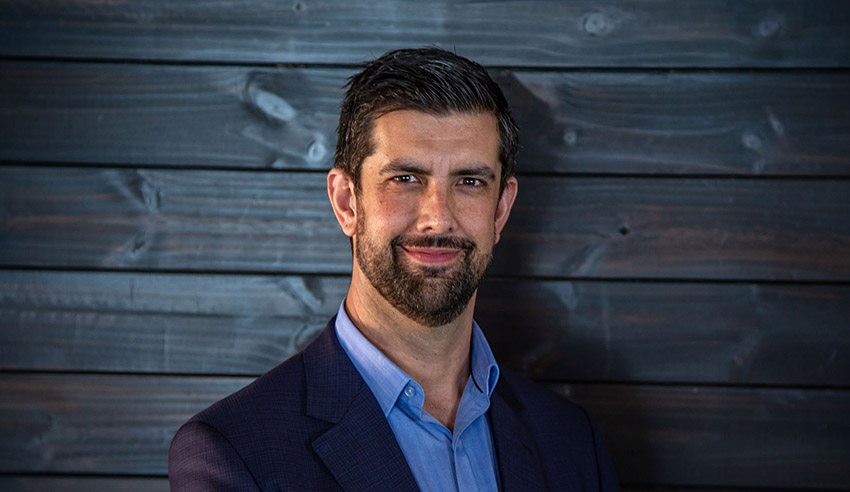 The push is on for Australian law firms to digitise, and fast, but dropping big bucks on the process does not guarantee your enterprise will benefit, writes Ashley Diffey.
Has your firm gone down the digital transformation route yet? Join the club. Across Australia, enterprises of all sizes and stripes are heeding the call to digitise – and investing billions in the process.
At least 50 per cent of Australian organisations were expected to be 'digitally determined' by 2020, according to the IDC FutureScape: Worldwide Digital Transformation 2019 Predictions – Australia Implications.
Many are spending up big, with a third of ASX200 companies expected to allocate at least five per cent of their revenue to digital initiatives this year.
Their willingness to invest is unsurprising, given the putative benefits. Done well, digital transformation can result in a more productive workforce, enhanced customer experience, greater competitive advantage and increased turnover and profitability.
'Done well', being the operative words. The digital transformation route can feature road blocks and obstacles aplenty for the unwary. So many, in fact, that less than 30 per cent of initiatives succeed, according to a global survey by McKinsey in 2018.
Just 16 per cent of survey respondents believed their organisation's digital transformations had boosted company performance and would continue to do so.
So, how can you ensure your business ends up among their number, as you journey into the digital business landscape? Here are three factors to focus on.
1. Making change management a priority
Technology-driven they may be but digital initiatives still have people at their core. It's those people who can make or break a transformation project. That's why – as has been the case with ICT projects from time immemorial – a healthy investment in change management will pay for itself in spades.
Getting enterprise-wide buy-in from employees, assigning ownership and accountability for actions to transformation leaders and champions, and allocating sufficient resources to enable them to do what needs to be done will up the odds of a successful outcome.
2. Understanding the risks
ICT professionals are no strangers to risk evaluation. It's an integral aspect of high tech project planning but going digital adds a new dimension to the process.
In addition to traditional risks – business continuity, operations et al – factors such as the impact of technology decisions on customer experience, brand value and reputation need to be considered.
And, in an era of heightened concern about cyber-security, data sharing, privacy and consent can also be make-or-break issues.
For many law firms, a successful digital initiative is likely to be one that strikes a balance between security, usability and experience. It's impossible to know whether you've gotten that complex equation right without a clear-eyed evaluation of all the factors which could potentially derail your efforts.
3. Choosing technology wisely – and securing it well
Digital transformation often relies on a hardware and software foundation that's markedly different from that which has gone before. In many instances, it's out with the in house data centre and fixed network of personal computers and in with cloud solutions, an API-first software strategy, mobile devices, such as tablets and phones, and, in some instances, an extensive array of Internet of Things (IoT) devices.
Choosing a technology stack that's fit for purpose is vital. So too is ensuring that stack is protected with tools and technologies that will reduce your risk of falling victim to cyber-compromise or attack.
That could necessitate a review of cyber-security thinking and a move away from traditional perimeter-based protection, in favour of a strategy such as zero trust, which reflects the modern, cloud-based, mobile-driven architecture that's fast becoming the norm.
A zero trust model provides the visibility and control to secure, monitor and manage users, devices, applications and data, irrespective of the networks on which they're hosted.
The result? The ability to open up applications and data to users and partners, with minimal friction and maximum security.
Reaping the rewards of a digitally-enabled future
Deloitte's Tech Trends 2019 report notes digital experiences, analytics and cloud have become 'foundational components not only of enterprise IT but corporate strategy' over the past decade.
That means opting out of the digital transformation drive is likely to prove a dubious strategy for Australian law firms which hope to remain in business in the 2020s and beyond.
Against that backdrop, finding ways to derive the optimal return on investment from digital initiatives has never been more important.
By Ashley Diffey, Country Manager – ANZ and Japan, Ping Identity.