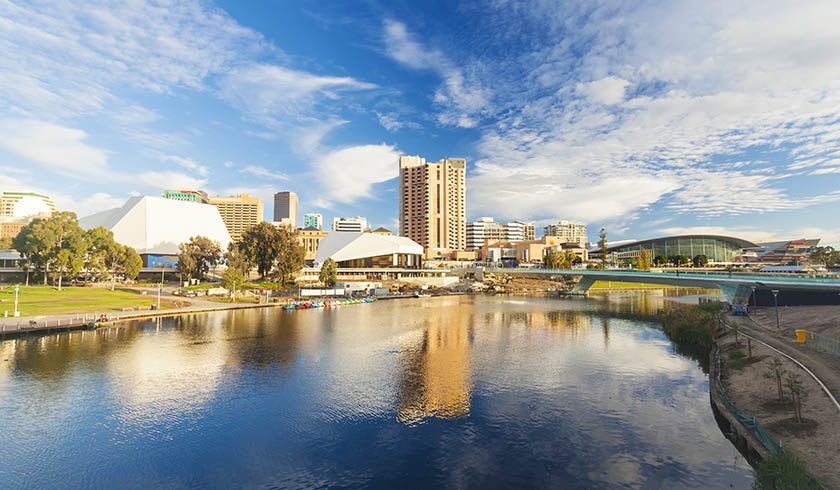 One of South Australia's most successful family-owned businesses has been hit with a $70 million class action, which alleges it underpaid staff.
Adero Law lodged a Federal Court claim, accusing Shahin Enterprises — the employing entity for the OTR group — of underpaying potentially more than 8,000 current and former employees.
"The system has failed to protect many thousands of workers. Employers have been allowed to build empires and expand their business portfolios on the backs of employees being paid less than the minimum award entitlements," Adero lawyer Kellie Pledger said.
The class action, lodged on behalf of former employee Aaron Furnell against OTR, claims employees performed unpaid work prior to and after rostered shifts, meal breaks were wrongly deducted and incorrect rates were paid to trainees, among other claims.
It estimates more than 8,000 current or former employees of the chain are eligible to join the class action and claims Shahin Enterprises could be liable to pay back between $50 million and $70 million in unpaid wages and entitlements.
The allegations, which date back to 2014 and span across all 145 OTR stores in South Australia, involve eight different wage minimisation tactics that allegedly enabled Shahin Enterprises to underpay its staff.
Adero Law said in a statement that as well as seeking back-payment of the alleged underpayments plus interest, it had asked the court to impose pecuniary penalties as part of its claim, with those penalties to be paid directly to claimants.
Adero Law claims at least 6,000 OTR workers across South Australia were put on similar programs by the company, and allegedly received $3 an hour less than they were entitled to.
OTR said in a statement it would defend the claim, and had "repeatedly made it clear to Adero that OTR will correct any payment errors brought to its attention''.
"OTR is one of many retailers targeted by Canberra-based Adero Law in its 'Operation Overtime campaign', which has seen it advertising class actions against Coles, Woolworths, Big W, Target and others,'' the company said.
"Anyone in retail will agree that the industrial system in Australia is incredibly complex."
Last month, Shahin Enterprises lost its appeal against a ruling from the state's employment tribunal handed down last June which also dealt with underpayments.
The tribunal found that OTR failed to pay a former trainee for 10 to 15 minutes of work undertaken before each shift, wrongly deducted 30 minutes from shifts for meal breaks he never took, and failed to pay proper overtime penalty rates.
In March, the Federal Court upheld a separate decision by the South Australian Employment Tribunal to award $2,342 to an OTR employee who had been underpaid.
Adero Law previously began looking into possible wage theft through the company's traineeship program, which it said highlighted a pattern of "serial offending".
Ms Pledger, who spearheaded the investigation, said Peregrine Corporation, a parent company of OTR, has been involved in several claims at the tribunal.
"The common feature among sophisticated businesses subject to recent wage scandals is that they have systemically underpaid employees," she said.
"No one is forcing employers to pay rock-bottom rates that leave no room for error."