'The boys were their toys'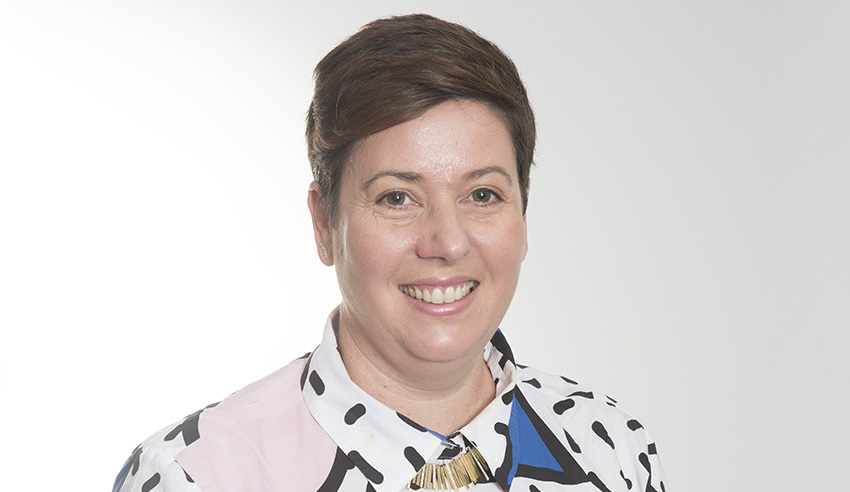 The full extent of historical sex abuse in Australia's juvenile detention centres is yet to surface, writes Leanne McDonald.
It's a dark and sickening part of Australia's history that's yet to be fully exposed. The names of paedophiles who ruined the lives of thousands of boys while in detention are slowly coming out, but most continue to live good lives with their reputations intact.
In these detention centres, where sexual abuse of young boys was rife, the man at the top was commonly the instigator. If he desired young boys for his own sexual pleasure then those who served under him were given access to them too. What happened in these state-run juvenile detention centres, to defenceless young boys before they even reached puberty, is so disturbing it's hard to comprehend.
For the young boys who lived it though, the abuse was real, very real. The nightmares continue decades on, so too the pain and self-loathing.
It seems to have started in the 60s when these so-called "reform centres" were established in different states for troubled boys. Men in positions of authority at the centres would abuse their power, knowing their victims had no access to the outside world to report the crimes.
The boys were their toys.
Since the Royal Commission into Institutional Responses to Child Sex Abuse the names of Australia's worst juvenile detention centres and key perpetrators continue to come out, just not fast enough.
Victims, some now in their 50s and 60s, have battled brutal demons their entire lives, the lucky ones managed to keep themselves on track and out of prison. The violation of their yet to mature bodies was for some victims a daily, if not weekly, torture.
What's even more disturbing is that several of the key perpetrators from these infamous centres have gone on to progress in their careers, often securing sought-after public roles in our communities. Several men who have more recently been charged with sex offences at various centres have even been recognised with Order of Australia medals. Shame on you, Australia.
The latest centre to hit the spotlight is Mt Penang Juvenile Detention Centre on the NSW Central Coast. Having heard from many Mt Penang victims represented by Shine Lawyers, it's clear that as young boys inside this place they didn't stand a chance. Some of the boys sent to Mt Penang were only there for missing school or because their mother's couldn't cope with their own personal battles. Our clients were raped and forced to perform oral sex on their superiors.
Now grown men, more and more victims of sex abuse from these hellish state-run juvenile detention centres are starting to seek justice. Shine Lawyers abuse law team fights hard for them knowing that compensation can assist victims still desperate for acknowledgment. Unimaginable stories of abuse are hard to hear, even for our most senior abuse lawyers. These were not places for rehabilitation as intended, they were playgrounds for paedophiles.
The infamous Daruk Training Centre in Sydney's north west is another that's been exposed for exactly what it was... The House of Horror. Detectives investigating the sex abuse that occurred there 30 years ago have started laying charges and continue to call for victims across Australia to come forward. The number of boys abused is expected to be staggering given Daruk operated for 20 years. Victims represented by Shine Lawyers recall horrific sexual and physical abuse, illegal circumcision has even been spoken of.
Westbrook Farm Home for Boys, near Toowoomba, was no better. We've represented well over 100 victims from this paedophile pit where sexual abuse, beatings and denial of food and medical treatment were the norm. The boys were made to work from dawn to dust and treated as slave labour.
The other centre that stained Queensland's history by dehumanising not only boys but juvenile girls as well, was the notorious Wilson Detention Centre. The Forde Inquiry into the Abuse of Children in Queensland Institutions recommended that the Sir Leslie Wilson Detention Centre, previously known as the Wilson Hospital, be closed as a matter of urgency. The ghastly facility in Windsor stopped operating in 1991 but for youth who were forced to call this place home, the punishment is lifelong.
Victims who we represent speak of daily emotional, physical and sexual abuse. No schooling was offered, sedatives were readily administered to those who didn't require medication and organised violence was sanctioned. Staff weren't the only ones breaking young bones, boys were placed into boxing rings with older opponents to receive a brutal bashing.
Solitary confinement was another regularity. Wilson Detention Centre was the hunting ground for a paedophile known as "Lurch" who sexually abused dozens who spent time in Wilson. For many years he violated more boys than is yet to be reported and would even bring in other paedophiles so they too could take advantage of those tapped at Wilson.
These breeding grounds for perpetrators were not limited to Queensland and NSW. Victims are coming forward seeking justice for the sexual abuse they were forced to endure at places like Windana, Glandore, Brookway Park and McNally Youth Detention Centres in South Australia; Turana, Winlaton and Baltara in Victoria; Minda, Mt Penang, Daruk, Reiby and Kariong in NSW; and John Oxley, Wilson, Westbrook, Cleveland and Brisbane Youth Detention Centres in Queensland. The abuse has gone on for decades.
The surface has only been touched. This black chapter of Australia's history needs to be ripped open and perpetrators charged to ensure that such mass scale cover-up of juvenile sex abuse in correction can never be repeated.
More recently, vision of physical abuse at Don Dale Youth Detention Centre in the Northern Territory shocked the nation. Within 36 hours of horrific images being televised the Royal Commission into the Protection and Detention of Children in the Northern Territory was called. Sadly, despite the damning findings many argue that not enough has been done.
Our children are everything. How they are treated while establishing their view of the world plays a crucial role in shaping our society. We must continue the fight for better treatment of young detainees giving them every opportunity to reform.
Leanne McDonald is the head of national abuse law at Shine Lawyers.