'We must do more': Legal profession responds to Dyson Heydon findings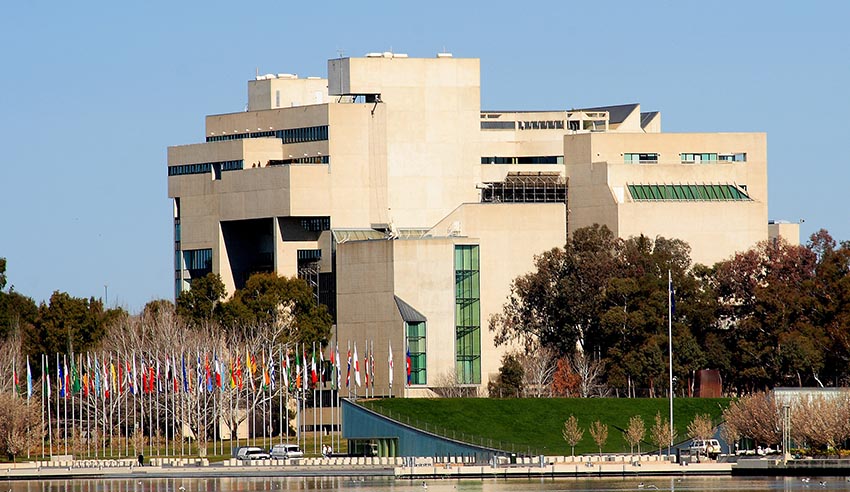 In response to a High Court independent inquiry that found Justice Dyson Heydon had sexually harassed six women, the legal profession has responded with congratulations for the court for its swift action but disappointed that the conduct is still prevalent.
An independent inquiry found Justice Heydon sexually harassed six women as they worked as judge's associates in the High Court of Australia. Chief Justice Susan Kiefel AC confirmed the inquiry on Monday, 22 June and said she and her colleagues were "ashamed" the conduct could have occurred in the highest court in Australia. 
"We have made a sincere apology to the six women whose complaints were borne out and we know it would have been difficult to come forward," CJ Kiefel said, adding that the accounts from the six women have been believed by the court. 
Maurice Blackburn Lawyers, who are instructing three of the women to pursue claims for compensation against Mr Heydon and the Commonwealth, said that Mr Heydon's repeated sexual harassment of women who were just starting out their legal careers was "known to many people and caused significant harm and trauma to clients". 
According to the firm, the High Court has indicated a willingness to participate in these negotiations in order to see whether an agreement can be reached regarding the claim for compensation, which is expected to commence in the coming weeks. 
On the reports that Mr Heydon was not afforded "procedural fairness", claimed by his lawyers and The Australian, the firm denied it as "ridiculous". Principal Josh Bornstein said the High Court acted swiftly, that the investigation was led by a former inspector-general of intelligence-security and that a fair process was run at all times. Mr Heydon was also instructed at every point of the investigation by his lawyers. 
The Australian Lawyers Alliance (ALA) welcomed the announcement that the court will immediately strengthen policies and training to prevent future incidents but have also expressed sadness the conduct led to the end of some of the women's careers in law. 
"It is a tremendous loss to the legal profession that several intelligent, capable women have discontinued their careers in the law due to the predatory behaviour of one man and a culture that did not enable them to make complaints or take action," said ALA's president Andrew Christopoulos in a statement following the inquiry findings.   
Senior solicitor and immediate past president of ALA, Noor Blumer, reported to Sydney Morning Herald that Mr Heydon was inappropriate during an event at the University of Canberra when she was the then-president of the ACT Law Society. 
On these accounts, Mr Christopoulos said he was proud Ms Blumer came forward with her story and respects her decision to be open. He said that he and the ALA are highly disappointed the legal profession has not prevented this abuse of power. 
"It is a sobering reminder that the legal profession still has a long way to go to address sexual harassment in the workplace at all levels," Mr Christopoulos said.
In a statement, Law Society of NSW president Richard Harvey said: "The Law Society believes that one of the fundamental rights for anyone working in the legal profession, or any workplace for that matter, is that they can work in an environment in which they are free from bullying, harassment, discrimination, vilification or victimisation.
"Everyone has the right to a safe place of work."
The ACT Law Society said it is "alarmed and deeply disappointed" at the findings and expressed empathy for former president Ms Blumer. 
"The Law Society takes a zero approach to allegations of sexual misconduct and other forms of harassment within the ACT profession," said president Chris Donohue. 
"This same attitude of intolerance should be taken by all members of the profession – a culture of secrecy that allows this kind of misconduct to continue, and go unreported, is abhorrent. We have a duty to hold ourselves, and our peers, to account."
In one of many Twitter threads relating to Mr Heydon's conduct, senior adviser with the International Bar Association, Kieran Pender, wrote that it was "repugnant" news, but that it is not an isolated incident. He added that the profession must do better, equally: "Every single member of the legal profession must do more."
Referencing an IBA survey, which found 47 per cent of female lawyers, barristers and judges in Australia experienced sexual harassment at work or work-related places, Mr Pender questioned: "Half of the women in our domestic profession have been sexually harassed. In a profession that prides itself on the highest ethical standard!?"
"From all trainees to partners to QCs to chief justices, we must all try to speak up when we see inappropriate conduct," Mr Pender added. "If we don't feel comfortable doing so at the time, we should support a target and consider alternative reporting channels.
"Change is not inevitable. We must all do more. It's not enough to [retweet] the Heydon story, express our disappointment and move on. We must think about what we do now in our workplaces every day and how we can take steps to address structural barriers and institutional barriers to eliminating harassment."
Speaking to Today, Bill Shorten also weighed in on the debate, calling for My Heydon to have his Australian honours stripped and questioned why, if this proceeds to court, he should keep taxpayer earnings from the royal commission he chaired. 
"My first thoughts are with the six women and the other lawyers who have encountered this fellow. It takes a deal of strength to come forward. These are associates. They are idealistic, young staff. What a massive power imbalance," Mr Shorten said. 
"If you believe the women, this guy was using his job in a very predatory fashion. How does he keep the highest honour in Australia?"
Mr Heydon's lawyers Speed and Stracey supplied a statement to the Sydney Morning Herald denying the claims. They argued that Mr Heydon was not afforded the chance to cross-examine the women, a claim that has been rejected by Maurice Blackburn. 
"Our client says if any conduct of his has caused offence, that result was inadvertent and unintended, and he apologises for any offence caused," the statement read before adding that they have asked the High Court to convey it directly to the women.