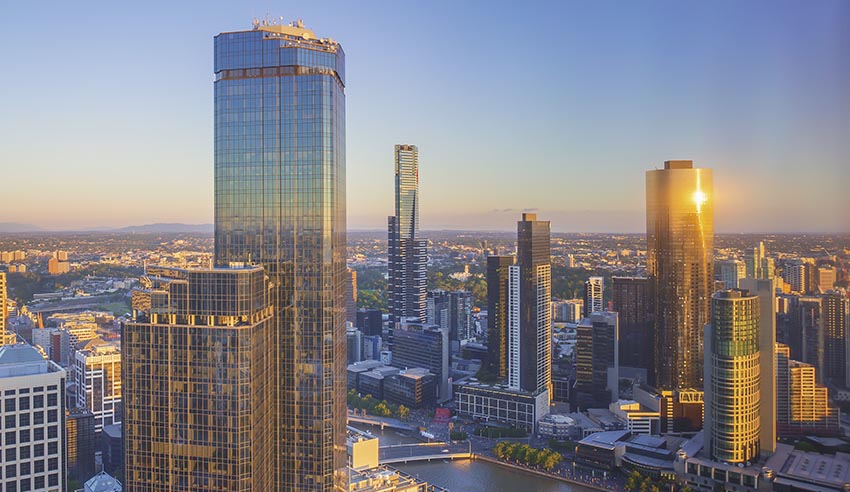 As Melbourne closes back down for the next six weeks, courts prepare for a longer remote period – so what does that mean for those who still need to make in-person appearances?
The latest directions from Victoria's chief health officer mean that anyone in Victoria's courts and tribunal buildings must be limited to avoid exposure to the COVID-19 virus. Where that is unavoidable, there are several other measures that must be followed. 
Supreme Court 
There are already several social distancing measures in place within Victoria's highest court, including hygiene processes and preferable virtual hearings. Where the judicial officers and court staff need to attend in-person, there are new mask orders to follow. 
"It remains the expectation that all court participants maintain physical distancing and, even if face coverings are removed pursuant to an exemption while in court, that they be worn when moving through the courts," the court listed online. 
The exemptions within the courtroom include when judicial officers are addressing the court as part of their work. Court staff and interpreters may do the same, when wearing a face mask covering prohibits them from being clearly heard and understood. This is the same exemption for confirming identity for security purposes. 
Those attending may remove a face covering where it is considered necessary for fair conduct of the presiding judicial officer to direct a witness to remove the face covering, such as when it is a legal requirement for someone's face to be shown. A person who is communicating with someone who is hard of hearing may also remove the mask. 
"The health and safety of judicial officers, staff and court users [are] of the highest priority. We will continue to closely follow public health advice and thank all of those coming into our courts and tribunal for their patience and understanding," the court said. 
County Court, Magistrates' Court and tribunals 
Physical attendance within the County Courts and the Victorian Civil and Administrative Tribunal (VCAT) remains limited but, much like the Supreme Court, where it is needed for in-person hearings, face coverings must be worn under most circumstances. 
The exemptions include when the nature of a person's work means clear enunciation is essential, such as when a judicial officer is addressing the court, or when it is by law required, such as when someone's face must be identified for security purposes. 
The court is also requesting physical distancing be kept up, that all attendees are taking care to practice personal hygiene and to not attend if they have any symptoms.
Update 4.35pm 
Victorian Premier Daniel Andrews has released the exemptions for court staff and barristers to work from and keep their offices open: 
Judges, associate judges, judicial registrars, magistrates and their offices for urgent or priority court or tribunal matters determined by the relevant head of jurisdiction, including for bail, family violence, remand, child protection, warrants and urgent guardianship, human rights or residential tenancies issues or any other priority matters. 

To the extent necessary to support functioning of the court, tribunal and dispute services mentioned above. 

Director of Public Prosecutions and Office of Public Prosecutions. 

Defence lawyers, Victorian Legal Aid, Aboriginal legal services

DJCS officers in births, deaths and marriage required for the issuing of death certificates. 

Facilities and services for people existing custody

Defence