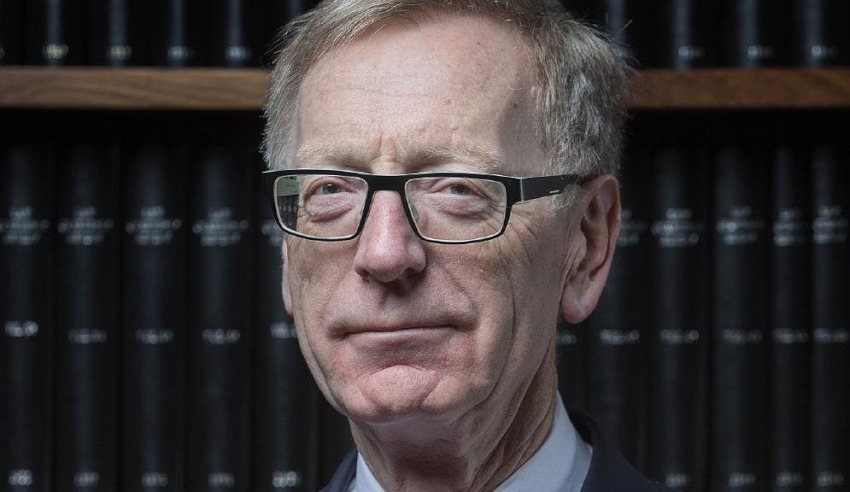 Justice Kenneth Hayne AC QC has warned "slogans replaced reasoned debate" within Australian institutions but suggested there are lessons to be learnt from COVID-19.
Rather than engage in critical and reasoned debate, former High Court justice Hayne AC QC said the government has resorted to "[three-] or four-word slogans" which has left it incapable of addressing the difficult issues and retaining public confidence. 
Delivering the 2020 Sir Zelman Cowen Centre Oration on the top of "Trust, Confidence and Public Institutions" at Victoria University, Mr Hayne warned that instead of looking into issues like climate change, Indigenous recognition, and the ability of government, politicians instead choose to peddle repetitive slogans rather than open discussions. 
These slogans, he said, go some way in explaining why difficult issues of public policy have been referred to royal commissions and independent inquiries. 
"Frequent use of independent commissions of inquiry may suggest that governmental structures can now deal effectively only with the immediate emergency and [it] cannot deal with the larger issues that face us," Mr Hayne said, adding that slogans took over the space left by the absence of reasonable debate by partisan politicians. 
"A slogan will almost always be cast in terms that command universal agreement. After all, who would not want to keep our economy strong or support working families? But dig a little deeper and the slogan begins to lose its substance," Mr Hayne said, referring to the "Get Brexit Done" slogan. 
"The connection between the proposal and whatever substance the slogan has becomes even harder to see. The listener cannot judge how the proposal will advance whatever general goal is wrapped up in the slogan," he said. 
Mr Hayne explained that the government could be strengthened again, if the residents of Australia insist upon "absolute honesty and integrity of those who hold office", either elected officials or not. He said that this requires imposing appropriate consequences on any politician "who depart from those standards" of trust and transparency. 
"If those within institutions of government seek to lead by resorting only to slogans, others must do whatever can be done to provide reasoned and respectful debate – based on truth – for all to see and judge," Mr Hayne said. "We must not be content with hearing only what we want to hear. We must recognise how uncomfortable the truth can be." 
Australians must also refuse to tolerate the normalisation of governments "bending the truth" or "being economical with the truth" because "to accept is to embed trust". 
"If I am right to ask whether trust in institutions of government (as well as trust in other systematically important institutions) has been damaged, rebuilding that trust will not be easy," Mr Hayne warned. "If members of the community no longer trust a beneficial intent or competence of governments and the public sector, how can trust be restored in the age of social media and a perpetual news cycle? All of us must do our part.
"To do that, we must value and strengthen our institution of government." 
While the COVID-19 pandemic distracts from the issues that were previously front and centre of public debate, Mr Hayne said it remains critically important to understand not only what can be learnt from this time but to remember the lack of trust prior to it. 
Mr Hayne said political and other commentary focused on what divided the country – rather than what united it. Trust in institutions was damaged and, before COVID, future plans were framed as a "return to an imaginary glorious past", where the public issues had not yet arisen – even if they have been around a long time. 
"Now, our future seems to be framed as a return to the glorious past thought to have existed before COVID. But is that what we should seek to return to – a time when trust in these institutions, governmental and private, had been damaged or destroyed; when slogans replaced reasoned debate?" Mr Hayne questioned. 
The pandemic has provided a "glimpse" into how politics may change. Over the COVID period, the governments have had to explain why they have taken the steps that they have and have acknowledged the limits of their knowledge. Society has responded to being trusted with the facts and real change has been pursued. 
Mr Hayne said no matter how government and society collaborate on creating this new common space, "we must continue to insist upon the framing of arguments about the policy be relevant to values and facts" and insist on teaching them to others. 
"Perhaps the horrific fires of January 2020 have brought about some change in public perception. Perhaps the pandemic has shown the importance of scientific observation. Perhaps the pandemic has shown that science does not have all the answers but has provided the best light we have to see our way through to safety," he said.
"We shall see."