Why shareholder class actions so regularly settle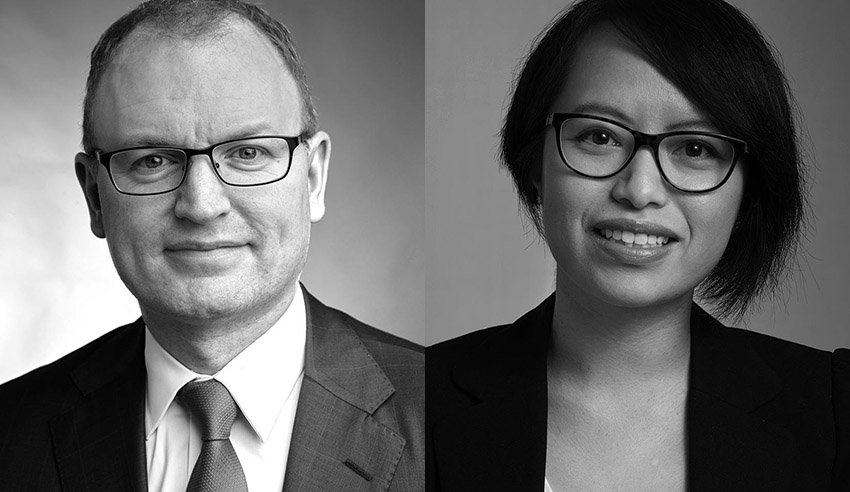 There is a narrative re-emerging in our market that the rise in shareholder class actions over recent years is the result of an increase in corporate misconduct. This isn't correct, write Jason Betts and Christine Tran.
While there will always be a level of malfeasance in the Australian corporate landscape, more than half of all shareholder class actions ever filed were commenced in FY16-FY19. There simply has not been a commensurate deterioration in Australian corporate conduct over the same period. The increase in claims is a product of the attractive returns that prosecuting class actions generate for those that promote them.
Those that support the narrative of increasing corporate misbehaviour often point to the high settlement rate in shareholder class actions as supporting the proposition that the increase in claims is justified. Corporate misconduct, so the thinking goes, must be getting worse, otherwise why would these claims settle more often than not?
The truth is that shareholder class actions settle for a variety of commercial and economic factors that are often disconnected from the merits of the claim. What are these reasons?
First, shareholder class actions create significant commercial pressure on listed corporations for a three to five-year period. Depending on the size of the company and the claim, normal commercial transactions can be put on hold or terminated. The existence of the class action and anticipated costs of defending or settling the claim may themselves depress the share price, forcing senior stakeholders and major shareholders to pressure the company to resolve the exposure as quickly as possible. 
This is all underscored by a negative media narrative that emerges anytime the class action is in court, even for minor procedural directions, the culmination of which is significant commercial pressure to resolve the proceeding and change the prevailing headlines.
Second, defending the class action requires enormous management and board time. It is frequently forgotten that these claims are essentially a challenge to the opinions held by the company as to its financial forecasts. The defence to that challenge is usually that when the forecast was made, the company had a reasonable basis for it. The primary way to establish that basis is to lead evidence from the people who believed it – the C-suite of the company and its board. 
The prospect of these senior leaders of the business spending months with lawyers reviewing documents and preparing 50 or 100-page witness statements is not attractive. It takes those senior minds away from the entrepreneurial pursuits of the company and diverts from the task of generating return to shareholders (and dealing with other compliance risks). This increases the negative commercial footprint of the class action beyond the costs and exposure of the claim itself.
Third, these claims are notoriously difficult to settle in a "commercial" way. While many plaintiffs' firms and funders are eager to explore an early resolution of class actions, there are real problems with making that a reality. That is because the court must approve the settlement as "fair and reasonable" from the perspective of group members. The ability to "do a deal" at an early stage is therefore far more difficult than in conventional proceedings. Most plaintiffs push for extremely broad and extensive discovery that takes months to complete and costs millions. 
They want to see detailed documents before assessing a settlement deal. Mediations are also difficult if they occur before witness evidence is exchanged. How, in an opinion case, can a defendant push hard to justify its position without having collected the recollections of the people involved at the time? An early mediation can lead to a defendant paying more than it should, particularly if the negotiation devolves into a process of the plaintiff "cherrypicking" from the defendant's discovery with no responsive witness material being advanced.
In the past, these factors may have pushed defendants to settle shareholder class actions before trial, even if they felt their defence was strong. The prospect of five years of a depressed share price, negative media and exposure of senior people to enormous amounts of time with lawyers and ultimately cross-examination has been reason enough to settle proceedings rather than run through a trial lasting weeks or months, especially if there is responsive insurance to contribute to a resolution proposal.
But the situation is changing, and rapidly. It is well documented that the class action insurance industry has contracted. Coverage is more expensive and far more limited than ever before, and the appetite of insurers to fund reasonable defences through to a concluded trial (rather than fund a settlement) is significantly increasing.
A point that was only vaguely explored at the recent parliamentary committee on class actions and funding is that more of these cases are going to go to trial, irrespective of what happens to the regulation of funding or whether contingency fees gain a greater foothold in Australia, particularly as the insurance market continues to retract. 
While of course corporate Australia will continue to explore reasonable resolutions where possible, many more listed entities will be prepared to vindicate their position at trial. The best form of regulation may ultimately be delivered by a few shareholder class action judgements in favour of corporate defendants.
Jason Betts and Christine Tran are partners at Herbert Smith Freehills.