'Greatest logistical challenge' in distribution of COVID-19 vaccine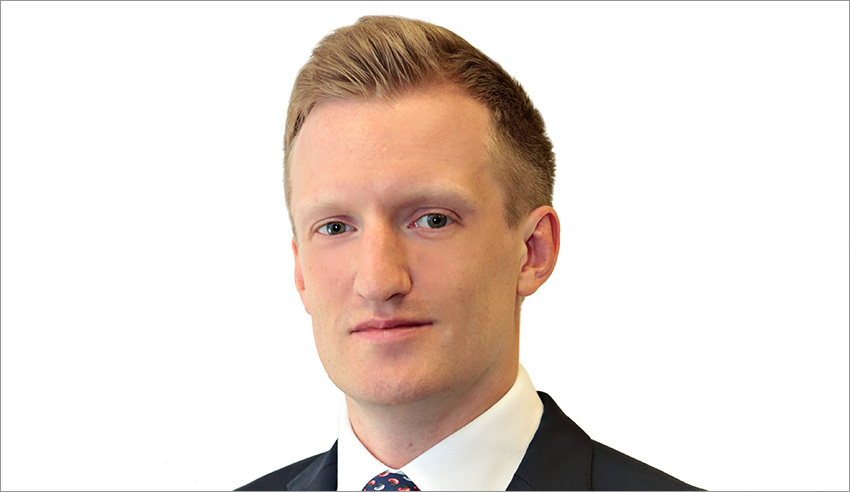 As the world anxiously awaits the completion of a vaccine, thoughts are turning towards how to transport this vaccine to over 7 billion people globally and along with this presents a significant array of legal issues that could arise.
With the aviation industry already financially crippled, the supply chain faces the challenge to be ready for the distribution of COVID-19 vaccines globally.
The International Air Transport Association (IATA) estimates that the equivalent of 8,000 jumbo jets (B747) will be needed to distribute the COVID-19 vaccine (globally).
HFW aviation/transportation expert and senior associate James Jordan in Singapore stated that there are more issues in play, including how to insure and who is liable for the vaccines, especially if something goes wrong en route. 
"While the focus is currently on the scientific breakthrough needed to create a viable vaccine, thoughts are now starting to turn to how it can be distributed to 7.8 billion people globally," Mr Jordan said.
Mr Jordan said that the scale of this undertaking should not be underestimated.
"The shipment of the vaccine will be the greatest logistical endeavour undertaken in modern human history," Mr Jordan said.
"Significant doubts exist, however, as to whether the supply chain is ready for the challenges that lie ahead especially when the transportation infrastructure required is scaling down for an extended economic downturn just as governments and the pharmaceutical industry need it to scale up."
Mr Jordan said that the air cargo sector will be the most important mode of transportation in the vaccine delivery process. But there are, however, significant capacity constraints within the aviation sector which is already operating to a much-reduced capacity compared to the same period in 2019. 
While there are other capable cargo aircraft (and many passenger aircraft can carry shipments in their belly cargo haul), there will be a shortage of specialised cargo aircraft if and when the vaccine is created and ready for distribution according to Mr Jordan.
The capacity challenge is further compounded by the fact that any vaccine that eventually comes to market will likely need to be maintained at 2 to 8 degrees Celsius (35.6 to 46.4 degrees Fahrenheit) throughout the shipping process. Any deviation, however small, can destroy the vaccines. 
With many risks to consider, Mr Jordan emphasises there will be mounting issues to come into play including legal ones such as the liability for the vaccines, especially if something goes wrong en route.
Claims
Given the strains on the supply chain that the distribution of the COVID-19 shipment will create, it is likely that there will be a significant number of vaccine shipments that are damaged or delayed in the process of transportation and as a result claims/litigation will start coming. 
"The strain on the entire logistics ecosystem is also likely to impact other types of cargo which may not receive priority," Mr Jordan said.
"Across our various teams at HFW, we have handled many claims relating to temperature-controlled cargo shipments whether these are carried by air, sea or land and even in normal times claims (and resulting litigation) relating to pharmaceutical products are relatively commonplace.
"Claims will often be made by the shipper or the consignee (the party receiving the shipment) against the airline or freight forwarders but ultimately it will be the insurers of those entities that are left to foot the bill."
Mr Jordan said that under the legal regime which governs an airline's liability for international carriage by air, damage to cargo is limited to 22 special drawing rights ("SDRs") (approximately US$30) per kilogram. 
The specific concern in relation to pharmaceutical products is that they are lightweight but high in value. This means that a shipment of vaccines can often have a very high actual value, yet the limit of liability is low in monetary terms. 
"This insurers to the airlines' (and equally its insurers') benefit in most circumstances. While the pricing of the COVID-19 vaccine is still to be determined, the current figures quoted suggest that the limits of liability that may be applicable to a COVID-19 vaccine shipment are likely to be significantly lower than the actual value," he said.
Mr Jordan said that for high-value shipments, the shipper or consignee (the "cargo interests") often has to accept the limit of liability and bear the financial risk itself or is required to purchase its own insurance. 
"A worthwhile exercise for all entities involved in the logistics supply chain, would be to review their contracts to highlight possible areas of weakness or areas where they may be exposed in the event that shipments become damaged. If weaknesses are identified, contracts can be revised or additional insurance can be purchased to plug the gaps," he said.
Contracting
It is likely that there will be a significant uptick in the need for aircraft charters to perform one-off and bespoke services to deliver the vaccines to various destinations. 
For lawyers that specialise in commercial agreements within the aviation sector, this is likely to create significant work and was something that Mr Jordan experienced firsthand when the HFW team assisted clients to respond to the need of the global community in relation to the distribution of PPE equipment at the outset of the crisis.
Mr Jordan said freight forwarders and airlines are also likely to be signing longer-term distribution deals with governments and pharmaceutical companies. Given the scale of the operation, it may be necessary for these arrangements to be in place for several years. 
"This is likely to occupy a significant amount of time for both in-house and external counsel alike in agreeing to the terms on which such relationships should be governed," he said.
"The discovery of the vaccine will also undoubtedly be a welcome development for the aviation sector not least because it will, in time, enable passenger aircraft to return to our skies. In the short to medium-term, the vaccine will drastically increase air freight charges which are likely to skyrocket.
"This is another issue that governments will need to face and consideration may need to be given as to how air freight costs can be managed so as to prevent air freight becoming unaffordable. Potential legal issues relating to price fixing, state aid, and competition may also become relevant."
Looking ahead on legal challenges 
Ultimately, as one of the biggest undertakings in the distribution of vaccines, lawyers involved in the transportation sector are likely to be very busy if and when the vaccine is discovered. 
"While some companies are starting to prepare for this eventuality, most entities are adopting a reactive approach given the broader economic decline impacting the transportation sector," Mr Jordan said.
"While investments into infrastructure may need to be delayed until we have more clarity as to the timeline for the vaccine, lawyers should start to work with their respective companies and clients to better understand the legal challenges that will lie ahead and the risks that they may be exposed to."
Mr Jordan said undoubtedly lawyers will have a significant part to play in relation to contractual risk management and in managing disputes when things go wrong. 
"The strain on the global supply chain is likely to cause significant issues with many shipments experiencing delay and damage. Given the scale of the operation which will be undertaken, there are undoubtedly going to be issues ranging from straightforward damage and delay claims to non-payment of freight as well as import/export compliance (or lack thereof)," he said. 
"Set against a backdrop of increasing political tensions where vaccine diplomacy is starting to become a tool for governments to exploit other states, lawyers will need to assist their clients to overcome the challenges this will create and to ensure global freight keeps moving.
"Innovative freight solutions will also need to be implemented to assist in the global distribution of the vaccine and lawyers will play a role in assisting their clients to establish such projects and in ensuring that they are legally compliant in the relevant jurisdictions in which they operate."