Prominent US judges call into question ethics of counsel amid self-collection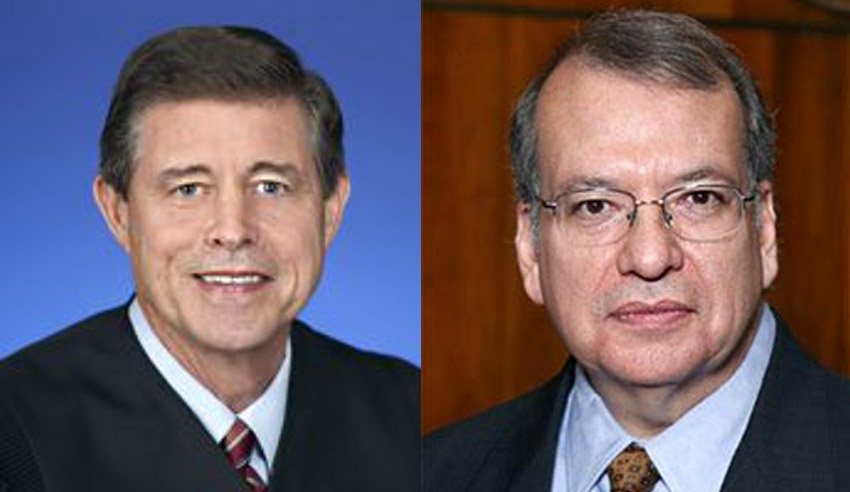 Allowing clients to source their own documentation and discovery collection may seem to be a time-saving and cost-cutting solution on the surface, but it might just undermine the ethics and professionalism of lawyers and courts, cautioned prominent US judges.
In a current case before a Florida court, a major corporation must defend its judgement to allow employees who were subjected to a legal hold to collect their own e-discovery, data documentation. The decision by the Honourable William Matthewman has called into question the validity of client-sourced documentation and the ethics of their lawyer. 
US Magistrate Court's Judge Matthewman presided over the case between the Equal Employment Opportunity Commission and M5100 Corporation in which the former had alleged the corporation – parent company of a supermarket – was age discriminatory. In the course of the proceedings, the employee-sourced documentation was revealed. 
In the judgement, Judge Matthewman wrote: "There is simply no responsible way that an attorney can effectively make the representations and yet have no involvement in – or close knowledge of – the party's search, collection and production of discovery," 
"It is clear to the court that an attorney cannot abandon his professional and his ethical duties imposed by the applicable rules and case law and permit an interested party or person to self-collect discovery without any attorney advice [or] supervision," Judge Matthewman said.
In a Judicial Panel discussion for Relativity Fest 2020, four prominent US judges talked through the case to determine whether the decision to allow employees to search their own records for discovery was reasonable and what courts should do moving forward. 
Senior US District Judge the Honourable Joy Flowers Conti was absolutely against an option of self-discovery and particularly when there is a conflict of interest. She warned that courts should have a dialogue between council and court for transparency.  
"The court should investigate having the burden shifted to finance the investigation by an independent party to the party doing the requesting," Judge Conti suggested before adding that it does not have to be a situation "that results in very serious sanctions". 
While not rejecting self-discovery completely, the Honourable Tanya Kennedy, justice of the New York Supreme Court, said lawyers must "understand the benefits and risks of technologies" and remember that they have a duty to supervise their clients. For all discovery before a court, "you have to keep that in mind while uncovering documents".
Although Judge Matthewman could not participate in this discussion, he was included in the panel and cautioned in final remarks that lawyers must uphold professionalism – and that sanctions are often his last resort unless absolutely necessary. 
US District Judge the Honourable Xavier Rodriguez said this particular matter is much smaller than the state-by-state self-collection rule would govern and he questioned the reasonability of the judgement. He did concede, however, that allowing self-collection is "completely inappropriate in some cases" and unreasonable for some individuals. 
For example, he would not allow self-collection in a case of a sexual assault, of a type of discrimination or in an antitrust case where the burden is on a CEO or COO. In this particular case, due to the small size of the conflict, "it becomes up for debate". 
"I think there are going to be some cases where it would be unreasonable but for some just, speedy cases, we are defeating the process of inexpensive [trials] by requesting that an expert comes in to gather evidence on low-level cases," Judge Rodriguez said. 
He added that the game of self-collection has changed in terms of how a counsel and in-house lawyer interact to gather documentation. The process, to a large extent, has in-house counsel searching for documentation of a request, "so we have real tension around what is being done versus the suggestion that self-collection is inappropriate".