'It is not the fault of the curfew': Supreme Court curfew challenge continues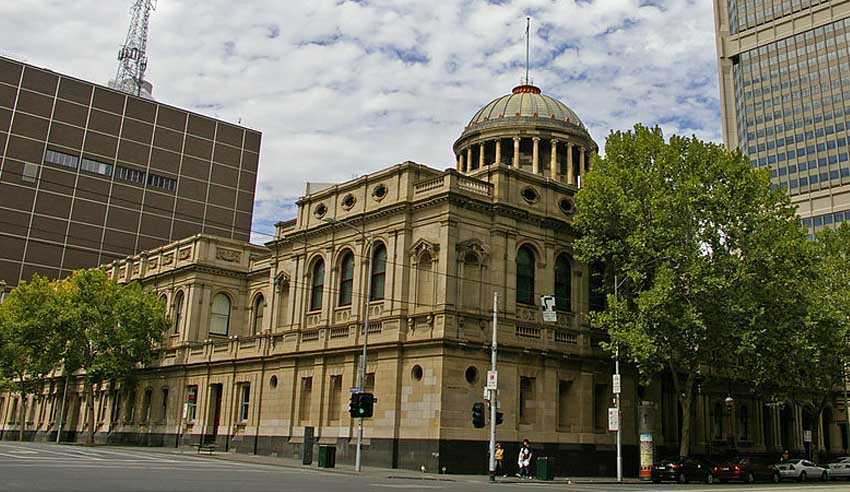 The solicitor-general representing the health bureaucrat behind Melbourne's city-wide, temporary curfew has continued to discredit the argument that the direction had in any way breached the human rights of one particular resident before the Supreme Court.
While accepting that Michelle Loielo experienced hardships as a result of the direction, Victorian solicitor-general Kristen Walker QC said she was in no different position than every other Melbourne resident and has no grounds to argue that her particular human rights were breached by a curfew that restricted movement between designated hours. 
In a case continuing before the Supreme Court, Ms Loielo is alleging that a Melbourne curfew imposed to stifle the spread of the coronavirus was "unlawful and invalid" under law, had breached her human rights and made it difficult to keep her restaurant afloat. 
Ms Walker said she was not suggesting that Ms Loielo's individual hardships were not significant and agreed that many people have experienced hardships, but that each of her arguments before the court were not due to the curfew or, in one instance, Victoria. 
"There has been a raft of restrictions on people's behaviour – broadly speaking people can only leave their home during the day for identified reasons. There were time limits on how long one can go outside in the day and limits on socialising outside during the day and visiting people in their homes," Ms Walker conceded but added that the issues and hardships as a result of those experiences are not under challenge in the court.
In an affidavit submitted to the court, Ms Loielo alleged she was restricted from visiting her family in Italy – which was a "Commonwealth matter," insisted Ms Walker – that she was not able to see her parents and that her children were affected by school closures.
While accepting her individual hardships were significant, Ms Walker said that none of these complaints submitted in her affidavit were related to the curfew or proceedings. 
In another, more specific example, Ms Loielo submitted that she was constrained from making orders at her restaurant when she ran out of ingredients and could not buy anymore from Woolworths as it had closed at 8pm. Ms Walker clarified that the 8pm order was part of a past directive and not at all related to the most recent curfew directive. 
"She has given evidence about the effect of the old curfew but it is mere speculation if we are to determine whether the same kind of situation would happen again. Evidence about the effect on the plaintiff's business is such that it cannot be disentangled from the operation of the direction as a whole," Ms Walker submitted to the court. 
Ms Walker said that the "one specific thing" that Ms Loielo alleged she was prevented from doing as a result of the curfew was to "take a stroll around the block in the evening after putting her children to bed with the help of her parents" who lived nearby. 
"That is the sole matter identified that seeks to suggest that the curfew prevented [Ms Loielo] from doing particular things and certainly that related to the various difficulties that she had during the course of operation stage four directions. Of course, [needing] to homeschool your children is hard, but that is not the fault of the curfew," she said. 
Confusion over whether case should remain priority
Prior to submissions, Ms Walker put to the court that the matter no longer had urgency as Premier Daniel Andrews had recently lifted the curfew directive. However, opposing counsel opposed this submission, claiming that Ms Loielo continues to "live in fear". 
Barrister Dr Jason Harkness, appearing alongside Marcus Clarke QC, insisted that the case must remain a priority as the state of emergency within Victoria remains in place and the public is not informed of a government decision until it is made. 
"When the Premier announced the revocation, he also said at the same time, and I am quoting, 'we don't want to have to take any steps backwards in this'. The reality of the third wave is a real possibility and as long as the state of emergency continues to exist, Ms Loielo's rights can be taken away by another curfew," Dr Harkness told the court.
"It may happen again. She fears that, she continues to fear that. She continues to live uncertainty as to whether her liberties and her freedoms will be preserved."
The case is continuing. More updates soon.