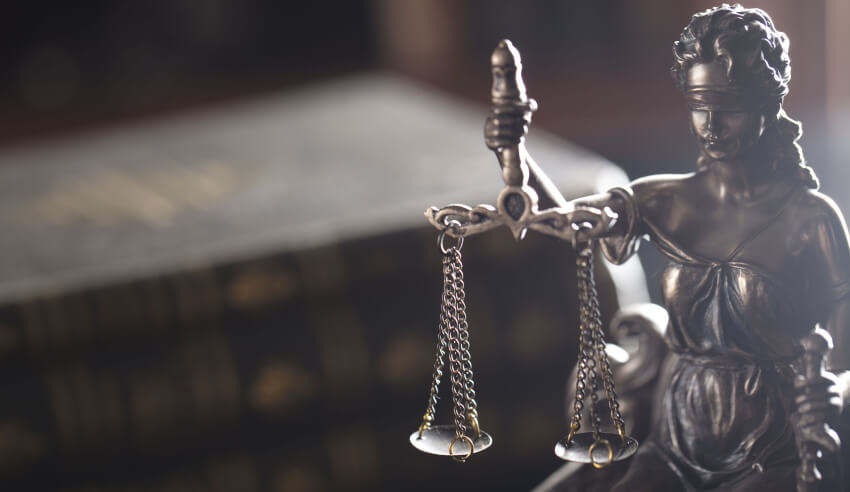 Three of Australia's pre-eminent judges have responded to young barristers with advice on what impresses them in a courtroom, what behaviours to avoid, how to handle their experiences with judicial bullying and why it is so important to prioritise their wellbeing.
For junior barristers, entering the courtroom for those first few years, it can be daunting to sit across from a judge and argue why their case should win. With the nerves come common mistakes and misunderstandings, but many can be avoided by learning right from wrong and knowing how to address the court when their wrongs are unavoidable. 
In an event for the NSW Bar Association, three of the state's pre-eminent judges walked their audience of young barristers through some of the common mistakes, what works for them, how to respectfully address the court and how to prioritise their life over work. 
Supreme Court of NSW's the Honourable Justice Natalie Adams said young barristers, who have just come to the bar, should see this experience as a way to gain invaluable, vital understandings of how it works until "one day you're going to wake up and realise that you know what you're doing and it doesn't seem quite as daunting".
Judge David Wilson SC of the District Court of Australia and the Federal Court's Justice Melissa Perry mirrored this, adding that junior barristers should be resilient and should be prepared for a career at the bar by reflecting on how privileged they are to be in the field and understand that "with that privilege comes all these other responsibilities".
The behaviours to avoid in the courtroom
For Justice Adams, junior barristers can really impress a courtroom with a combination of "preparation, knowledge of the law and the facts, but also a great extent of manners" to the seniority in the room but also to opposing counsel. The "really impressive" junior barristers are also not dissuaded from exchanging questions and answers with judges. 
On the other side, there are many behaviours that barristers are doing in the courtroom that are distracting to the judge and offensive to opposing counsel. For one thing, when talking over another barrister who is on their feet should be avoided. Another is shaking heads or making faces in "great exasperation" about what is being said. 
"Those types of theatrics have no place in a courtroom," Judge Wilson warned, adding that it is distracting for the judge and makes them question the confidence of the case. 
"When they are giving evidence, don't be making faces," Justice Perry added. "It's just so important because otherwise your response as a cross-examiner may influence the evidence that is being taken and may trip up the witness. It's really important to respect the taking of evidence and allow that process to unfold without emotional responses." 
This also goes for when someone is taking an oath or an affirmation or when opposing counsel is themselves being distracting and it is tempting to call them out for it. Justice Perry said to also think about unconscious habits that each barrister may have but not realise it's distracting, like playing with coins in their pockets or interacting with pets. 
Another common behaviour to avoid is overly celebrating or acting like they have moral grounds when defending a case that is "harsh from a human perspective". Any counsel in this instance is best off acknowledging that their win may be harsh for some, "rather than try to act like this is a decision that everyone would agree with". 
Fielding questions from the judge when unprepared
When a question is asked of a barrister and they do not know how to answer, a misstep commonly used in courtrooms is to ignore it altogether or to say that they will "get to it later". Justice Adams said she would prefer that barristers acknowledge the questions, respond to it or put it in the judges' hands as to whether it can wait for later. 
"Most judges will permit advocates to address the judges' questions at a time when an advocate considers most appropriate," Judge Wilson said. "But if you can't answer the question that is asked of you, don't make it up. If you don't know a case that has been referred to, don't pretend that you do. The courtroom is no place to pretend you know things you don't, and I can't imagine a judge restricting you [from finding out later]." 
Justice Perry said part of the skills of a barrister is being able to address the issue that is troubling the judge. Sometimes barristers may be thrown a question and they cannot think of it immediately but there is no fault in asking to come back to the question after the barrister has had the time to properly review the answer in full. 
"There's a degree of nervousness and fear in answering questions on your feet," noted Justice Perry. "Just remember courtrooms are places where structured conversations are taking place. It's just a conversation between you and the judge."
Acknowledging and managing judicial bullying
Each of the judges told the webinar's audience that they have experienced some form of bullying while still a counsel. For Justice Adams, it came down to weighing up these experiences with an understanding of whether it was really judicial bullying or if it was a misunderstanding and feeling overly defensive because a case had been disrupted. 
"You don't know what the cases the judge has had to do that week," she noted. "They might have had to do a long matter followed by bails with no reading time and a lot of what might be perceived as bullying is that the judge had no time to read your matters and just wants to be assisted. When they are not getting that, there may be tensions." 
Justice Perry said the sad truth is that many will encounter bullying during their careers and the response to it may always be different. In her experience, she was comforted by an opposing counsel who approached her after the hearing and acknowledged that she had been bullied by the judge. This gave her more confidence for future hearings. 
"To have acknowledgement by the other counsel gave me more confidence that it was not something that was going on in my head and that this was completely inappropriate conduct. If you see it happening, it's worth acknowledging to the other side and, if need be, you might be able to say something in your submissions," Justice Perry said. 
For Judge Wilson, the bullying he can recall was during a cross-examination in a fraud case. In that first half-day there were no objections by the opposing silk but the hearing judge objected to 80 of his questions, prompting a change in the trial. He agreed with Justice Perry in that supporting opposing barristers is the best way forward. 
"It's important to realise you're in the same profession and the case you're involved in today will not be the last case and you will need to be supportive of each other," Judge Wilson said. "If you see conduct like that from a judge, be supportive." 
Balancing mental health and wellbeing as a junior barrister
Justice Adams stressed that it is really important for barristers and judges not to spend their lives jumping from deadline to deadline and instead focus on their wellbeing. 
"I always thought about how much energy you have to put into all aspects of your life, as if it is a four-burner gas stove. These four burners are work life, family life and those responsibilities, your health and the fourth is social. When you take on a career like at the bar, it is long hours and you have to accept you're never going to have those four burners at the degree that you may need them to be," Justice Adams said. 
"But it is really important to get all four of them as high as they can because that's what makes your life worth it and what makes it really fulfilling."
Justice Perry said the trap for young barristers is taking on every brief offered to them, but she stressed that if they need a break of if they have had a particularly hard year, "you don't need to take on every brief". Justice Perry added that it is not in the interest of the client to have a tired, overworked barrister and that work will "always be there". 
"It is a performance-based occupation so in some ways it's like being an athlete or an actor and if you're exhausted and unfit, you just won't be able to perform at the same level so it requires a mindset of looking after your mental health and being around the people that you love," Justice Perry said.